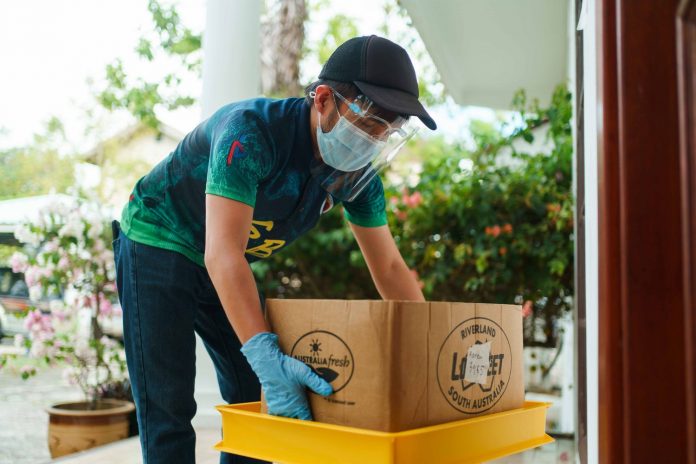 All domestic runners are required to register online with the Ministry of Transport and Infocommunications (MTIC) starting today.
The registration made through MTIC's website will also provide the public with a directory of runners as demand for delivery services surges during the ongoing second wave of COVID-19.
The new requirement enables to government to have oversight over the sector by centralising runners' information and requiring them during registration to declare that they will abide by existing laws and regulations including public health guidelines under the Infectious Diseases Act (Chapter 204).
MTIC Minister YB Dato Seri Setia Abdul Mutalib POKSSDP Hj Mohammad Yusof said the registration was created to take into the account the increasing role of domestic runners during the pandemic. This safeguards the well-being and interests of runners' as well as their customers and stakeholders, which include businesses and the public.
The minister said domestic runners are currently not regulated. The mandatory registration, which will take approximately three days, is therefore not an official approval but a process to facilitate the adoption of best practices amongst the sector.
Included in the registration portal is a set of guidelines or Standard Operating Procedures. These include undergoing a swab test at the Bridex drive-through facility at least once a week to ensure they are negative for COVID-19.
Runners cannot operate between 8pm to 4am under the regulations of operasi pulih, which limits residents leaving home for essential work and emergencies starting October 4 to 17.
MTIC has classified domestic runners into three categories: freelance or self-employed runners, runners who are employed by delivery companies and staff tasked with doing deliveries by their employers which include restaurant and retail operations.
Transport operators approved by the Prime Minister's Office to conduct cross-border delivery and pick ups will also need to register their runners on the new platform if they provide domestic delivery.
When registering online, runners will need to provide their personal details along with their vehicle registration and Bru-HIMS numbers as well as inform their vaccination status. Applicants will receive a notification via email afterwards.
For more information visit mtic.gov.bn; inquiries can be directed to runners@mtic.gov.bn.