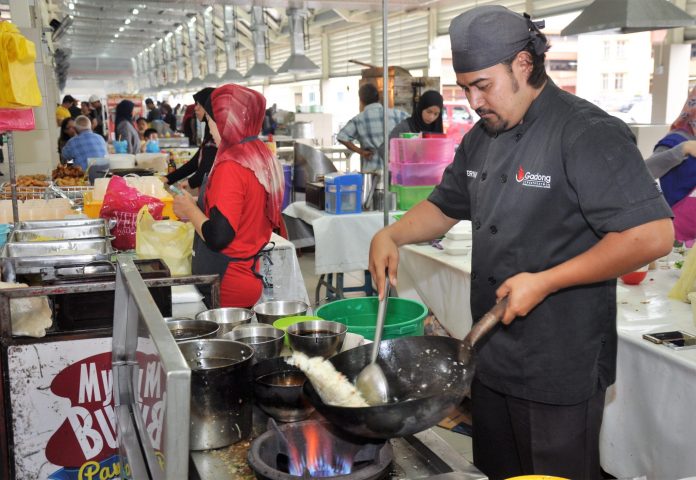 Business is good at the new Gadong Night Market since it opened almost three months ago. But with over 150 vendors, many of them clustered together selling similarly styled food, standing out becomes important – especially if you're looking to take sales to the next level.
On paper, you wouldn't expect a 32-year-old former soldier to be leading the pack in branding, but with a distinctive name – Gadong Street HeatWok – and standing and hanging banners with clean, bold typography, Erwanshah Hj Habolashah has managed exactly that.
It's not uncommon to see a lines during peak hours for Street HeatWok's noodles – freshly cooked in front of customers by Erwanshah, decked out in his all-black uniform and bandana, and packaged and served by his wife Norhalizatol Aqilah Mohd Tahir.
Erwanshah's father, a veteran vendor at the tamu with more than 20 years experience, passed down the business back in 2014 as he retired – and while nightly sales were enough to provide for the family, the 32-year-old sought for something a little more.
"Back then my father's stall did good, but it didn't have a name or any branding," said Erwanshah, whose hands on training in the business came during the fasting month where extra hands were needed. "His regulars just called it Hj Hasbol's stall."
Erwanshah was still enlisted in the military at the time, while his wife worked as a cardiac rehabilitation assistant at Gleneagles Jerudong Park Medical Centre.
He was neither a savvy businessman or an experienced chef, and sales were slow to pick up as customers complained about the food. Erwanshah persisted, clocking in for work from 8am to 5pm before heading to the tamu to cook until midnight.
"The first few months, he would complain about how his back hurts, how he was tired; working from morning until night, day after day," said Norhalizatol, as the couple begin to dabble with their menu, trying to find a way to get sales to pick up.
And while most vendors would be content with running a stall where rental is just a dollar a day, the couple took their business seriously and in 2016, they invested their savings to attend marketing and business classes in Malaysia – returning with a renewed perspective on what it takes to build a brand both offline and online.
"There's hundreds of tamu stalls and vendors in Brunei," said Erwanshah. "So even when referring to a specific tamu – say the one we're at in Gadong – most people's problems come when describing the location (since all the stalls look and have mostly the same size)."
You know that place has really good food, its next to the place that sells this thing.
Norhalizatol says that's the common sentiment when looking for a stall based off word of mouth. "In the end you give up looking for the place, and just settle for something else instead," she said.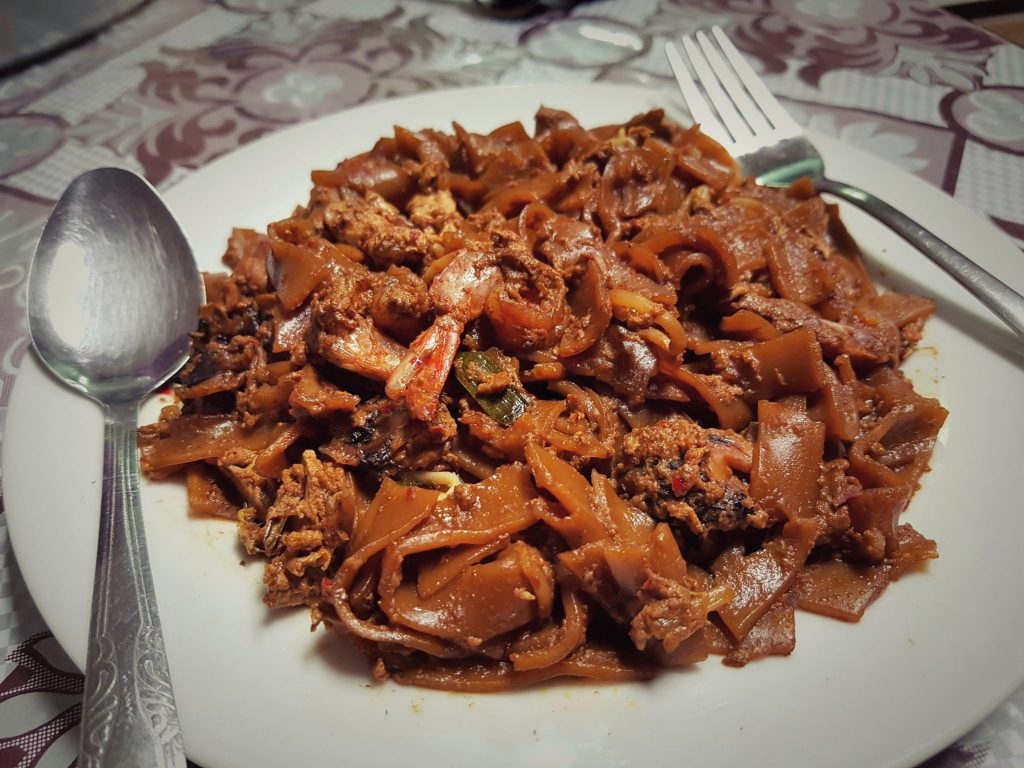 They re-branded their stall into Gadong Street HeatWok not long after, and combined with the debut of a new item – Penang Char Kway Teow – and the opening of the new night market, sales have doubled, with the couple routinely selling to 400 customers a night with primarily noodles – kway teow, yellow mee and bee hoon – starting at $2 with chicken and beef and up to $4 for the all inclusive special.
The couple have since left their jobs to pursue to Street Heatwok full-time, and with a tenacious attitude and to learn, their ambitions of opening a restaurant may not be too far down the line.
The next time you drop by the pasar, look for their banner. It's hard to miss.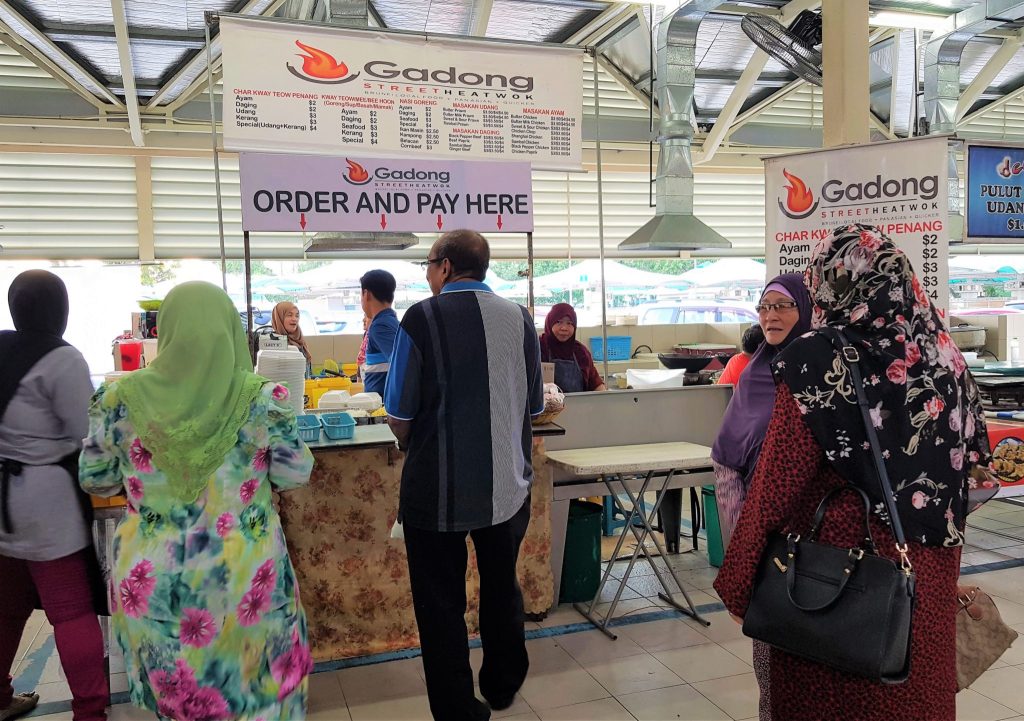 Gadong Street Heatwok can be found at CO4 of the Pasar Pelbagai Barangan, opening from 4.30pm until 10.45pm.