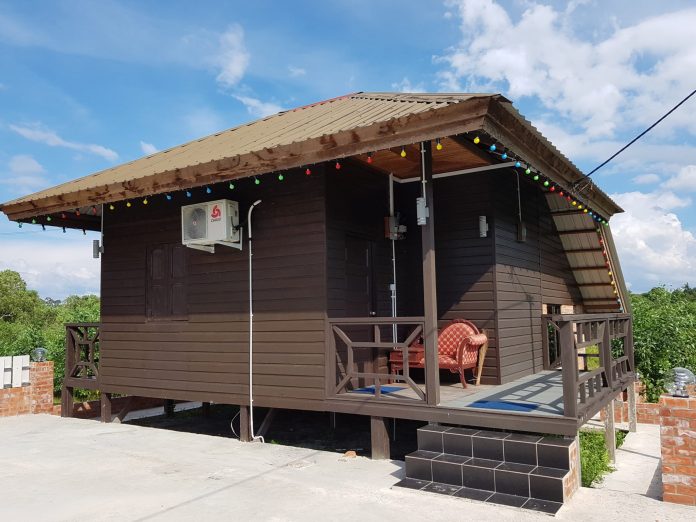 Amongst acquitances, friends and the Tutong community, 55-year-old Sha'ari Hj Zunaidi is a man of many pursuits; an avid 4×4 enthusiast, stingless bee honey and coconut oil purveyor, goat farmer and most recently, a restaurateur looking to turn his village into a tourist destination.
Not far behind his house, located at the very end of Simpang 27-65 in Jalan Bukit Udal, lies the source of a mythical tale of princesses and wells etched into Tutong folklore – Tujuh Telaga Mandian Puteri.
Born and raised with the mysterious wells in his backyard, few are better – or more keen – than Sha'ari in telling its story.
"There are many versions," says the 55-year-old who works with the Tutong Municipal Department. "But they all begin with a tale of two princessess who came from Mount Mulu who flew down every full moon to bathe in the sevel wells, believed to be an oasis at the time in the middle of the Tutong white sands."
After bathing, the legend goes that the princesses would steal some sago – the main product of Kampong Kuala Sungai Liulon – before flying back. Left perplexed and agitated by their disappearing sago, the villagers held a stake out to capture the culprits.
"That's when they discovered the women," said Sh'ari. The villagers managed to capture one, while the other escaped. They took their captive's 'wings' to prevent her from escaping, and perhaps rather paradoxically, she ended up marrying a villager, to whom she borne a daughter.
The tale didn't end well however. The princess eventually found her hidden wings and immediately flew off back to Mount Mulu, leaving her husband and child behind.
"To this day the wells remain," said Sha'ari. "The flora (and fauna) that surrounds it blooms every full-moon, and there are those who still believe the wells' waters have healing powers."
Still, Sha'ari harbours no mystical superstitions that a well-told folk tale will be enough draw visitors to Telaga Tujuh. In the past year he's built a cottage-style chalet (pictured below) nearby at his own expense, complete with air-conditioning and electricity, that can accomodate at least two guests on it's double bed with additional mattresses provided on request.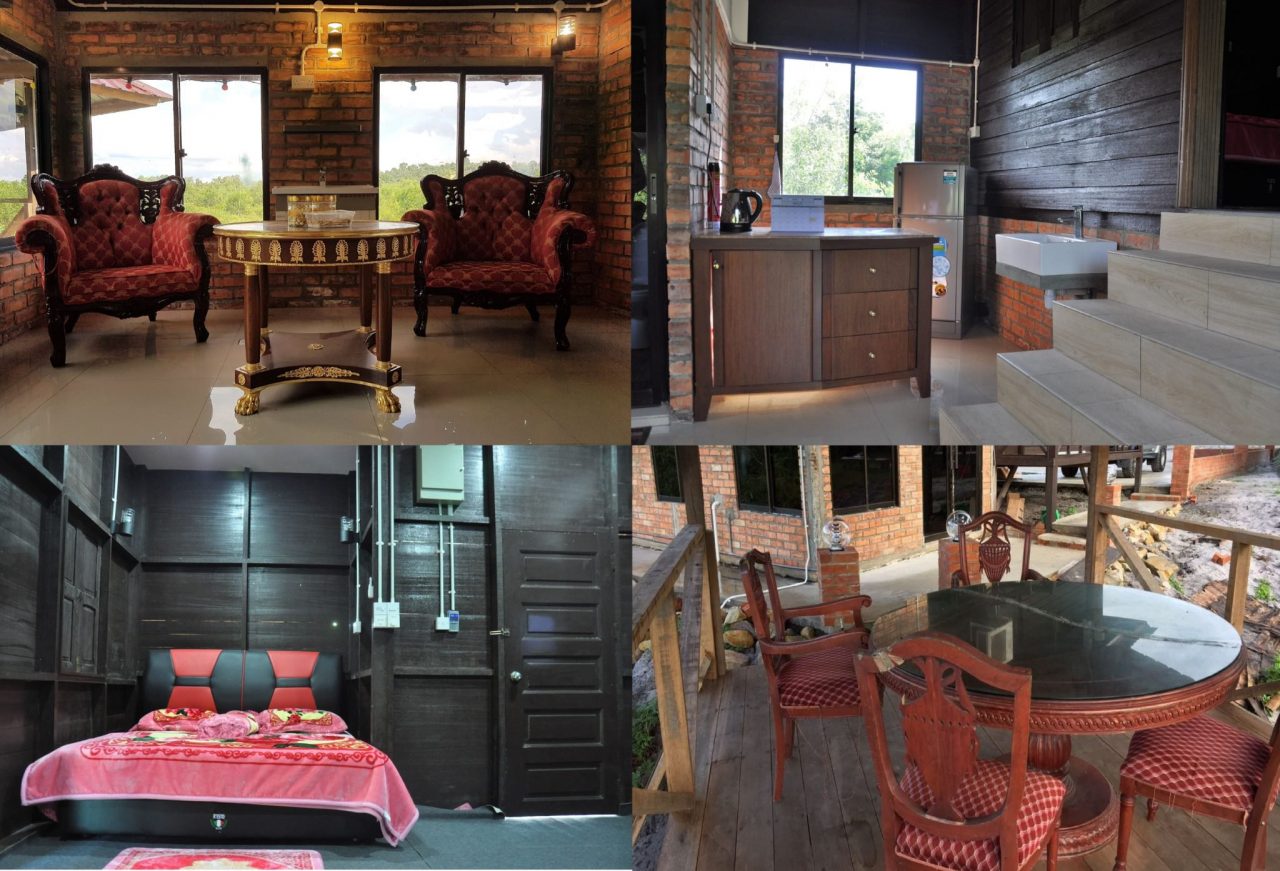 "People need other acitivites to make the trip worthwhile," said Sha'ari. "In addittion to building the chalet, we also built a steamboat restaraunt that's open daily."
The Telaga experience that Sha'ari is proposing is very much his own; processing coconut oil, extracting honey from bees, rearing goats and navigating slippery, muddy terrain on a 4×4. In the evening guests can dine at the restaurant, and check out a small gallery which houses all the antiquities Sha'ari has collected over his lifetime.
"We offer all these services (above) so people can understand our way of life," says the 55-year-old, who will even slaughter a whole goat for $300 and roast it on a spit on request. "We're also building a stage area as well, so we can have cultural dances from the ethnic tribes in Brunei."
The restaurant has exceeded expectations so far, becoming a steady source of income for Sha'ari and his family, which he plans to use to futher expand the Telaga experience.
"I want to bring Tujuh Telaga Mandian Puteri to the forefront of tourist attractions in Tutong," he says. "A jewel along the white sands of Tanjong Maya."
Telaga Tujuh Mandian Puteri can be accessed through Simpang 27-65, Jalan Bukit Udal, Tutong. The easiest way to reach it is to enter Jalan Bukit Udal from the highway and then take the first left (Simpang 27) and drive to the end of the road to find Simpang 27-65.
You can reach Sha'ari at +6738833094 to negotiate on chalet price ($85 per night) and what kind of activities are available. Learn more about the Sha'ari's restaraunt by following @puteritujuhfoodvan on Instagram.