It's just past 6pm at iCentre on a Tuesday evening as Chin Jern Hua finishes his meeting with a startup consultant.
Youthful and dressed much younger than his 32 years of age, Chin – or, as his friends like to call him, McCoy – now prepares and waits patiently until 7.30pm for his weekly class under Darussalam Enterprise's (DARe) Startup Bootcamp to begin – an intensive 100 day training programme designed to take new and existing startups to the next level.
He flips through presentation slides titled Spark Lifeskill – the name for his educational startup which carries the motto: let hidden talents shine. But as he speaks to me there is a strange absence of startup lingo – no mentions of disruption, innovation, rocketing valuations, exit strategy or lofty dreams of an IPO.
When viewed purely through the lens of a profit making enterprise, McCoy and his plan to set up an autism intervention centre that ultimately hopes train its students to be able to live independently – is at least on paper – the unlikeliest of candidates to attract the pocketbooks of investors looking to make a fast dollar.
And yet the 32-year-old has been amongst the first few out of the 27 startups enrolled to the bootcamp's latest cycle to secure $100,000 in investment.
"There are over 4,000 people diagnosed with autism in Brunei, and the figure is growing by a few hundred every year," says McCoy. "But the problem is that there are not enough centres to even help 10 per cent of them."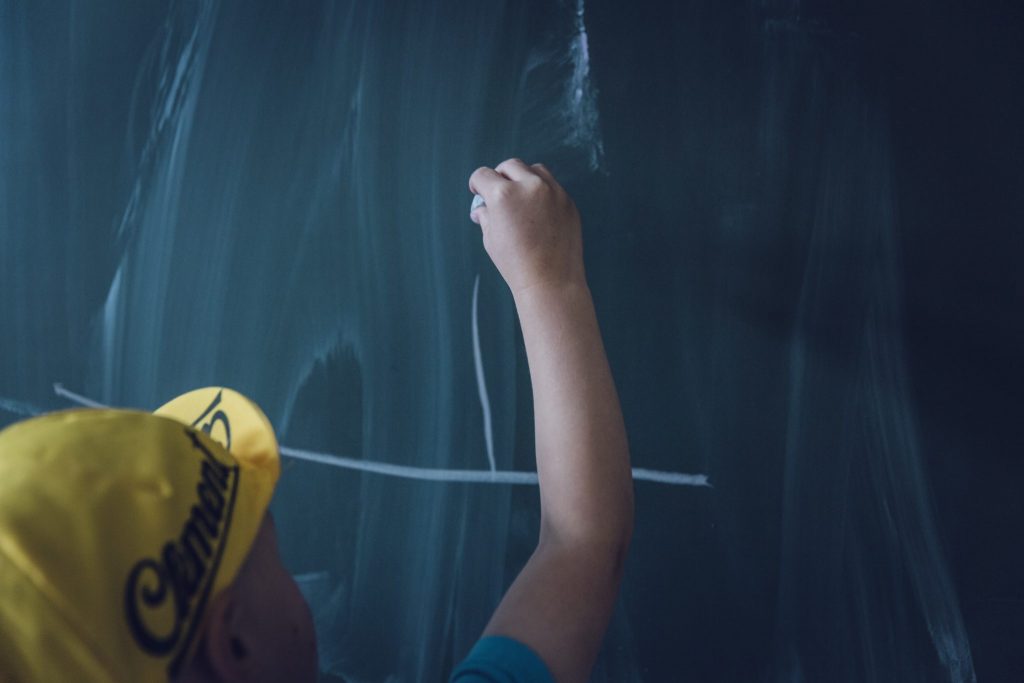 Knowledge, experience from the Big Apple
McCoy was born and raised in Brunei. He enrolled into a twinning programme at a university in Kuching, Sarawak in 2003, and two years later, traveled to New York, where he graduated in 2007 with a degree with psychology. (On a side note, New York is also where he got his name McCoy; his American peers had trouble pronouncing his name).
After graduating he spent two years in the Big Apple working at an early intervention centre for children with autism called Hand in Hand, but his time was cut short when the US entered into financial crisis in 2008 and suffered a recession.
Without a new working visa issued, McCoy returned to Brunei in 2010 and, for five years, could not find full-time, salaried work in helping those with autism. To make ends meet he took up teaching jobs and dabbled in the corporate world of operations and advertising. But all the while, McCoy began drafting a plan that would ultimately turn into Spark Lifeskill.
"Growing up in school, I noticed the difference in students with special needs, and how difficult it was for them to integrate normally," said McCoy, who also has extended family with learning disabilities. "As a kid, it never seemed like much could be done. But it caught my attention, and never really left me. I carried it with me to university. Now, we know that there is data and research that proves scientifically that treatment – introduced at the right stage – can make a world of a difference in the ability of those with autism to live and provide for themselves independently.
"They (those with autism) can take on professional work, they can take on the responsibilities of an adult. Now that we know this, the ball is on our (society's) park. What are we going to do about it?"
An issue bigger than you think
There is an almost universal call globally, from those working in the field and those affected by it, that we are simply not doing enough for those who fall on the autism spectrum. Estimates differ from country to country, but it is generally accepted that 1 in a 100 to 150 people are affected with the disorder.
In Brunei, the 1 per cent rate roughly matches the officially diagnosed number of individuals with autism, which stood at 4,303 cases in 2017. Typically, McCoy explains, these children are diagnosed between 20 months and four years old, prompted by noticeable learning difficulties in communication and coordination, or what the medical field calls their ability to achieve developmental milestones.
In the Sultanate, the general practice is that when pediatricians notice learning difficulties, they make a referral to development pediatric services (formerly known as the child development centre), who in turn conduct assessments and deliver a diagnosis.
If that diagnosis is autism, the severity is determined on and placed across a spectrum. Parents are then brought in for counsel and training over a 12 week period, designed to equip them with the right parenting strategies to accommodate and support the child's development.
McCoy sees two main issues. The first is that we need to speed up the average age we diagnose autism, because the earlier it is diagnosed (ideal period is 20 months to four years), the earlier the more critical developmental work can be done.
"Beyond seven, it becomes increasingly difficult to carry out effective treatment that has lasting impact," says McCoy. However resolving the diagnosis issue, McCoy claims, is not purely on the shoulders of the medical professionals, but also on various stakeholders in society – to raise the level of awareness amongst parents on what the signs are, so that when first noticed, they must be immediately raised to the pediatrician.
The second issue is that although the medical community provides parents with the tools or fundamentals over 12 weeks once the kid is diagnosed, McCoy believes there is a need for autism intervention centres because parenting – nor the traditional, formal education system – can sufficiently address the highly specific developmental needs of autistic kids.
Sustaining, developing and proliferating intervention centres: where's the money?
It's not unfair to first assume that because Brunei already has plenty of autism intervention centres – there are almost 10 – that there isn't a need for more. It is however, a misplaced assumption, because these centres combined only take on less than 400 students – less than 10 percent of all diagnosed cases in Brunei.
"Treatment for autism is at its foundation, labour intensive," says McCoy. "This is one of the biggest challenges, not just in Brunei but abroad as well. The short-term plan for my centre is to take in 40 kids, with 20 staff. The 20 staff will work with 20 kids during the morning, then the remaining 20 kids will be in the afternoon. Most of the 20 staff will be learning assistants with a few therapists."
McCoy believes, based off his hands on experience and study in the US, that this 1 to 1 ratio is necessary to ensure optimal developmental progress takes place.
"The classes revolve around group interaction, learning and playing, and at intervals each kid will be taken out to have a specialized, 30 minute one on one training with a therapist. Using one on one and group together, research shows, is the best way to make progress."
The curriculum McCoy will employ is called Applied Behavioural Analysis (ABA) – and although it does have its critics – it is widely accepted amongst most professionals in the field as the gold standard of autism treatment. In the simplest terms, the treatment looks to teach those with autism new skills and behaviours that will allow them to operate independently within society, while minimising or changing harmful ones.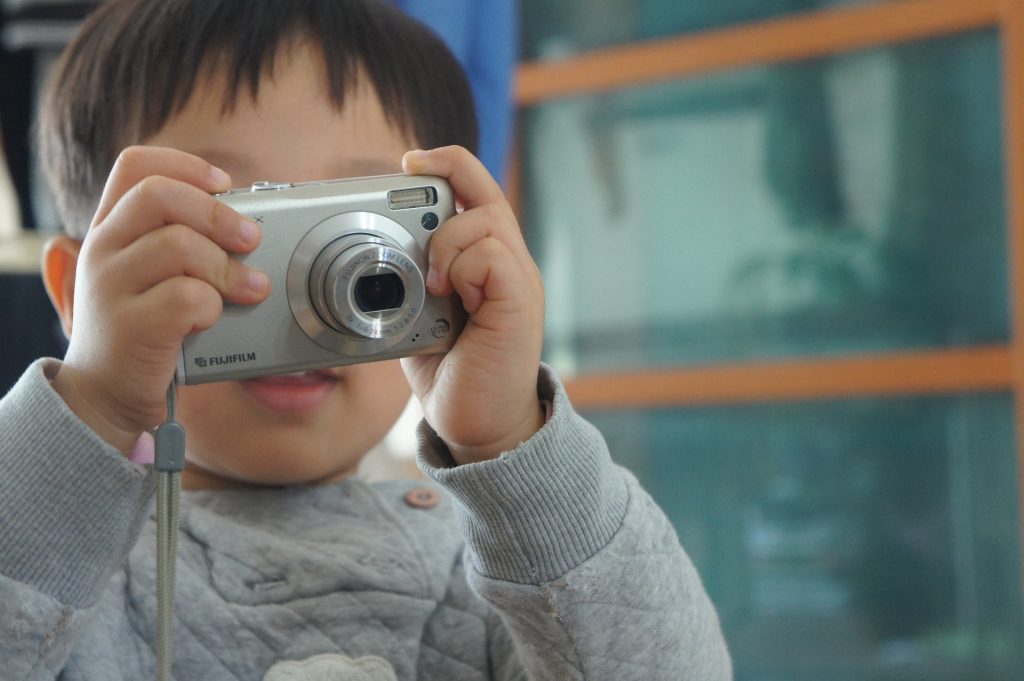 This is primarily done through focused repetition of demonstrating, practicing and rewarding the positive skill or behaviour. Understandably, doing so requires human support – an assistant who will personally ensure the kid stays on the right path.
Now to ensure you have enough manpower, one that's also motivated to provide good treatment, means fair wages to a fair number of a people. So how does McCoy plan to survive, let alone make a profit that will keep investors happy?
"For the fees we will be in the region 800+. This is more than some centres in Brunei – but it is not the most expensive, and is enough to keep us sustainable, and growing. We understand that not all parents will be able to afford, so for the less fortunate the schools profit could be used to take in children. But we will look for corporate and private sponsors – and we have a few who are already willing to support," says McCoy.
Proof over promise
In 2015, McCoy was introduced by a friend to the owner of a small private school in Rimba. The owner, who himself had a close family member with autism, had bought over the school and was looking to include classes that would cater to those with special needs. McCoy dived in.
Across two years, McCoy had set up, run and built up a child development unit with 10 staff who catered to 20 students with autism at the school. Unfortunately, there is no room for expansion on the school's site, a problem McCoy anticipated, and wants to address by creating the Spark Lifeskill venture.
In his presentation, there is a trajectory of where McCoy wants Spark Lifeskill to be in three years; it will be a home programme, include classes for youth, have a therapeutic farm, an online tracking system and even run its own autism employment center. But at the core of his pitch is a simple, yet powerful drive; he just wants to find a way treat more.
"We had a six-year-old (at the Rimba school) who came in, needing to wear diapers to function day to day. In six months, he no longer needed one," said McCoy, who now points to his professional experience, as well as a growing body of research, to prove ABA's efficacy. "He had it within him, but the question now is, will we (society) be up to deliver and support their independence?"
Today, McCoy will sign a tenancy agreement for Spark Lifeskill in Jangsak. And the question of what more society will do, he hopes to do his part answering, beginning with his very first centre – which will be operational by the year's end.
To get in touch with McCoy contact sparklifeskill@gmail.com