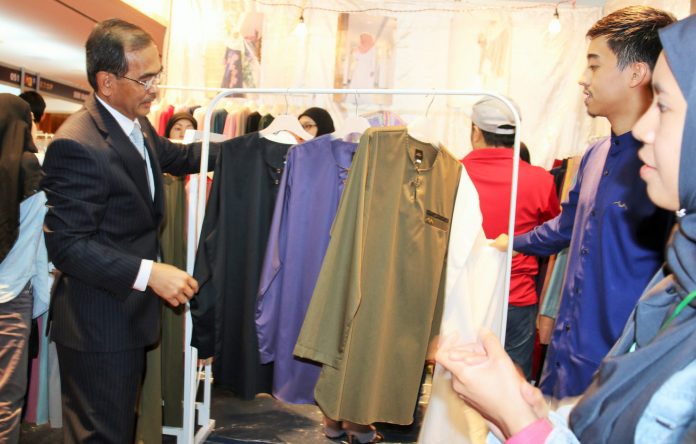 Battle Pro Marketing and Management Services' kicked off their four-day year-end sales event YES Letop with over 90 vendors earlier today at the International Convention Centre in Berakas.
Acting Minister at the Prime Minister's Office Dato Paduka Awang Haji Mohamad Roselan Haji Mohamad Daud officiated the sales fair – marketed as a sales bonanza – with Battle Pro's founder Hj Syed Mohd Yassin Hj Syed Anayatullah Shah.
Over 100,000 products and deals are on offer from food to fashion, with vendors positioned at the Dewan Persidangan Utama, Dewan Perpaduan and East and Central Concourse. There are also $65,000 in prizes for the public to win – with Mariahna Hj Ahmad winning the iPhone X giveaway earlier today.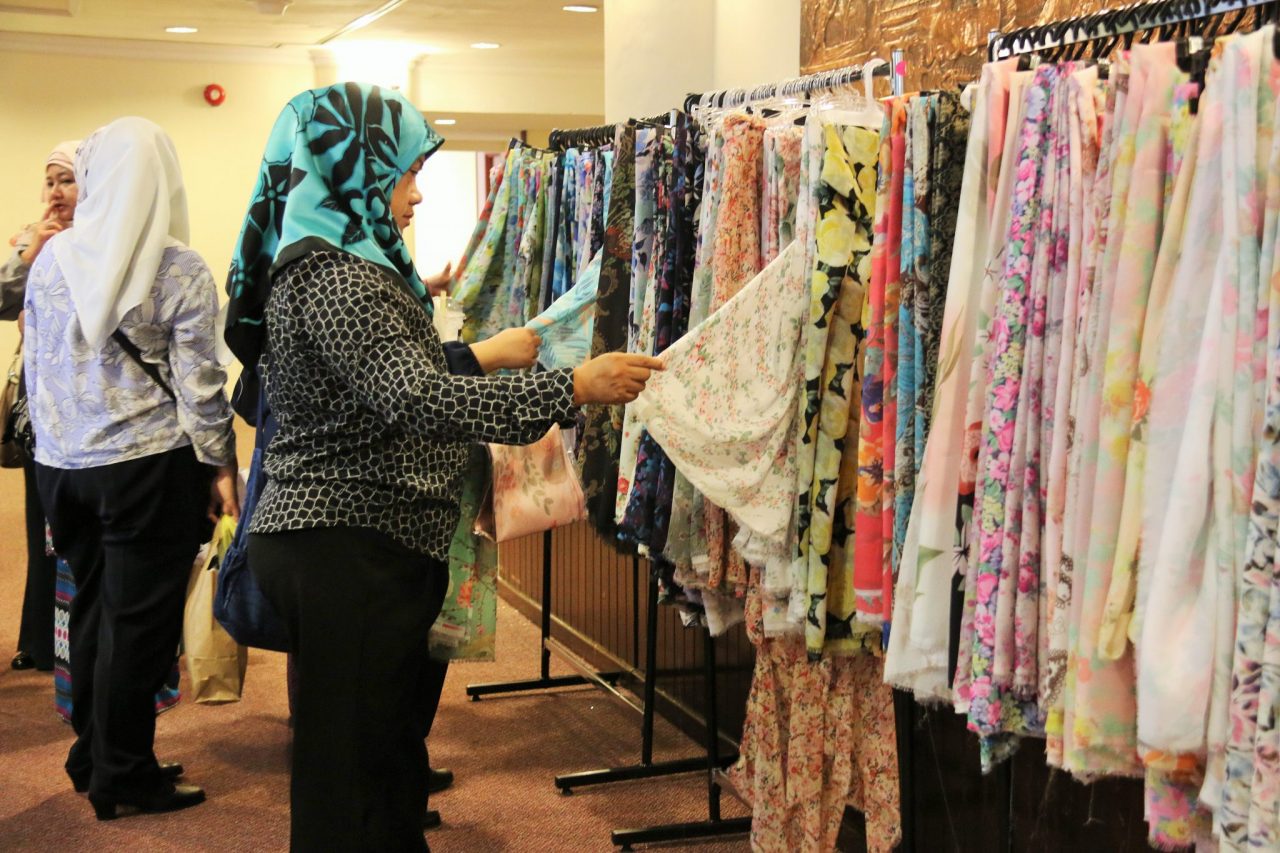 Quizzes with prizes and giveaways will be held at random throughout the event, which runs from 10am to 10pm.
Syed said he's confident YES Letop – an annual event in its second edition – would break the record of 20,000 visitors from the first organized last year.
"YES Letop began as a follow up to the successful Letop Lebaran festival organized right before Hari Raya," said Syed. "With YES we are targeting families, especially the back to school and work crowd."
Syed added that the majority of vendors were Bruneian businesses – with the remaining mainly from Malaysia – who join the not only to make sales but to increase overall brand awareness and exposure.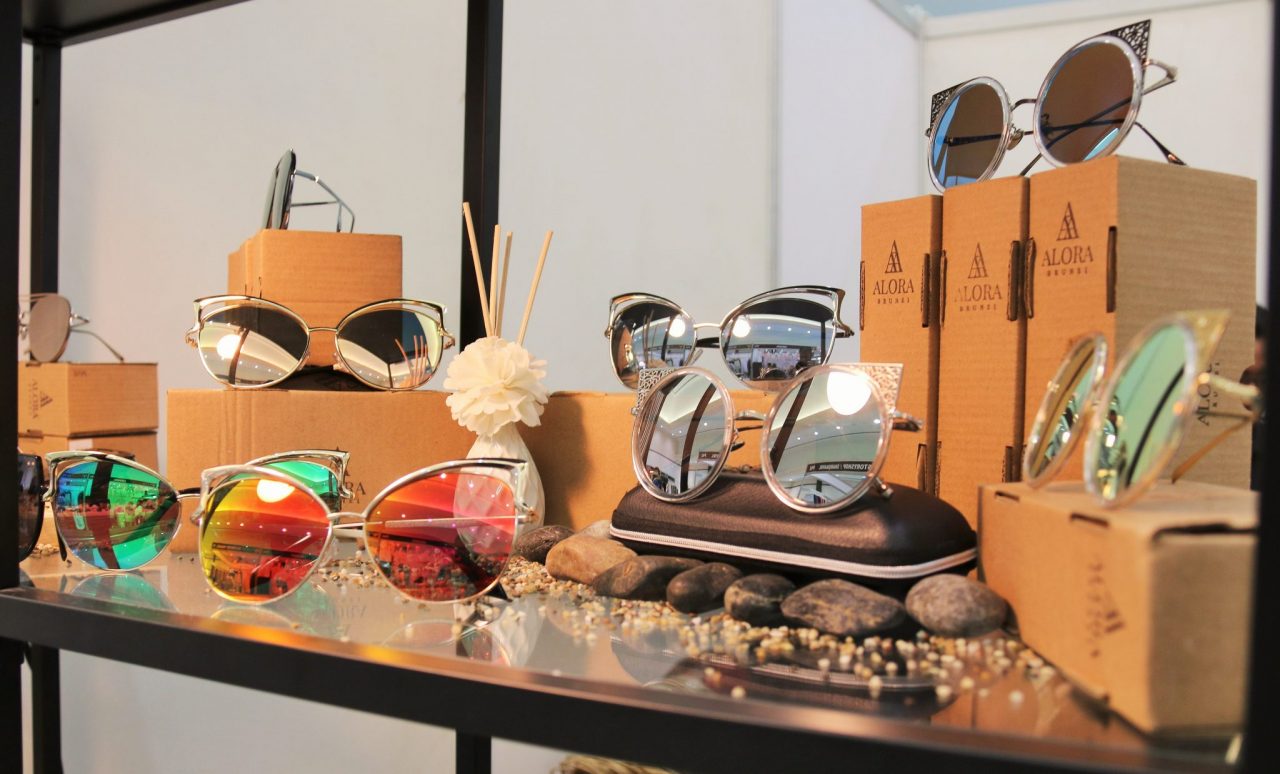 "Many vendors who joined the first Letop in 2016 have seen their brand and sales increase over a short time," said Syed, whose flagship event, Letop Lebaran, drew more than 60,000 visitors and $2.3 million in sales earlier this year. "Many have used the platform to get their brand out there, and later expanded their business (from home to storefront as examples)."
YES Letop will also play host to a lucky draw for Battle Pro's group marketing campaign akumanang.com on Saturday – with a Proton Exora as the grand prize. To enter, purchase from any of akumanang's 19 vendors, listed on their website here.
Below is the list of all participating vendors:
DEWAN PERSIDANGAN UTAMA
Company Name
Pretty Pink Enterprise
Aysha Ismail Boutique
Zubeeda Collection
A'idah Marketing
JD Empreiur
Richbrothers Company
Socks Publika
Anna Noor
Bokitta Enterprise
Jeqenbell Enterprise
House of Zafeera
Awra'BN/Harizy Boutique
Nor Ammanie
Qafa Haus
Ukhuwwah Rich
Aida Safina E-Store
Muslimah Clothing .com (QaisaraDreams)
Mumtaz Collection
De'xandra
Afeera Enterprise
Beleza Republic
Madu Maanggaris
Pnq Empire Sdn Bhd (Marshmallow Scarf)
Haffimi-Smiggle Delima
Butik Delima Enterprise
Skirt By Sisters Enterprises
Aimansyah Muslimah Clothing
Diyana Azman
Koleksi Husnaa
Hasdriana Apparel
Uzma Choice
Fadyra Attire
Maiharta Enterprise
Zahirah Accessories
Lagenda Clothing
Mughnii Butik
Butik Anggun Ayu
Kern and Hani
Seri Rabihah
Dhiya Zahraa
Zasyah Boutique
Dee's Collection
Tsilk
Almas Collection Sdn Bhd
Cuckoo Brunei Sdn Bhd
Rizquna Lanaa Boutique
M-Pro Employment Agency
Poni Divers
Sa Indah Boutique
Juliet Closet
DEWAN PERPADUAN
Company Name
Fafikco Enterprise
M.Dream Beauty
Rindyana Hijab & Tupperware (Excess Ent)
Jejari Nur Enterprise
De Heritage Achievers
Nuriman Pin Up Trading
Lana Nordin
Freshco Group
Sajian Kampong (RD Beauty Brunei)
Starbucks
Airaz Technologies (Inner Sejuk)
Arabesque
D'safiya
Qaira Hijab
Hasridz Group Sdn Bhd
Aiking Trading
Alora Collection
Butik Moonie
The Story Shop
Aidijuma
Kedai Jam Brunei
Aiman Raniya
Suffy Dairy Group Sdn Bhd
Laily's Bridal
Defeena Enterprise
Sweet As Sara
Tambak Kayangan
Sohan Munoes Kitchen
Take 5
Coffee Field Café
Rezz Kitchen
Freshco Property Management
Deff Fresh Fruits Supplies
Pondok Durian
EAST & CENTRAL CONCOURSE
Company Name
Mahligai Seri Pengantin
Ragi Pelangi
Pad Motors (Hotel)
YMRM
Kingston
Cuckoo Brunei Sdn Bhd
 Letop is running from 10am to 10pm until Saturday, and will break for Friday prayers from 12 to 2pm. Follow @letoplebaran @battlepromms @akumanang on Instagram and Facebook to get the latest on offers, giveaways and lucky darws.