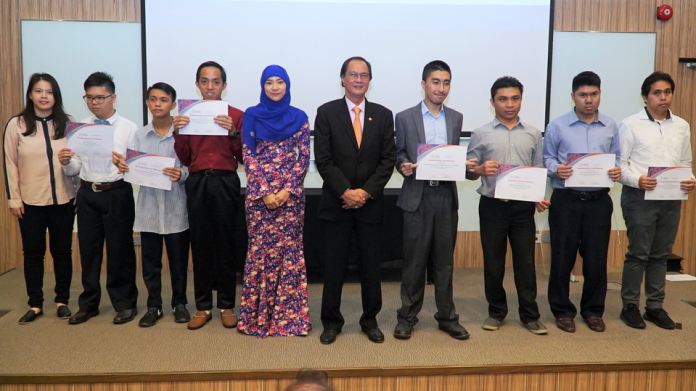 Seven Bruneian youth with developmental disorders will be trained to enter the workforce through the second cycle of UnikLearn.
The vocational programme began last month and will run until January 2020 – almost double the length of the pilot cycle which was held last year. Social enterprise An-Nur Harapan will be leading the programme, with Lu Ferre appointed as the trainer.
With unemployment in the Sultanate reaching 9.3% – equipping differently abled youth with skills to enter the workforce competitively will continue to be the focus of UnikLearn, said An-Nur Harapan's General Manager Melline Jaini.
According to the Ministry of Culture, Youth and Sports' records, only 56 out of the 9,282 people with disabilities in Brunei are employed.
"The extended period of training (11 months) is more consistent with international best practices and enables the trainees more time to master the skills and competencies needed for them to gain employment upon graduating," said Melline after the scholarship presentation ceremony for the second cycle held at the Design and Technology building in Anggerek Desa earlier this month.
The programme will continue to deploy trainees to operate the ice cream pop up store UnikKone to simulate real working conditions, especially in building up the trainees' interpersonal skills.
Of the seven trainees, two are from the previous cycle. The remaining three from the pilot cycle have secured work placements. UnikLearn initially targeted youth with autism but has expanded into include those with other developmental disorders.
Board member of An-Nur Harapan's Noorsurainah Tengah said UnikLearn is currently being funded by donations from private individuals and organizations.
Watch: An inside look at the UnikLearn programme