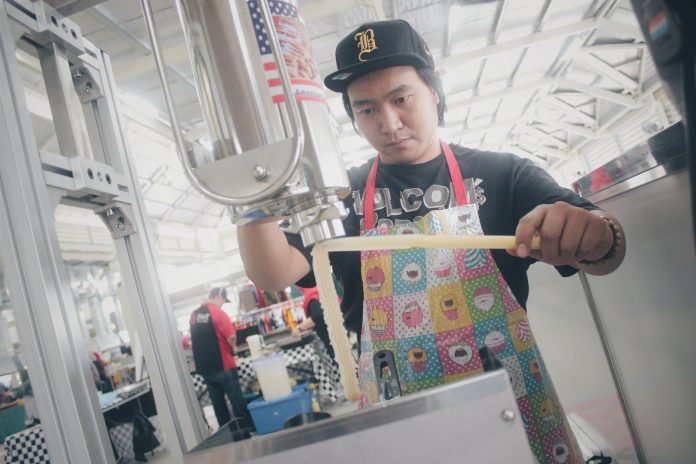 Thirty-four higher education graduates embarked on an entrepreneurial journey yesterday as they took up ten booths at the newly opened Gadong night market.
The youth, who were selected from a pool of prospective applicants, expressed their eagerness to try their hand in business which traditionally had strong foot traffic but now also boasts an all-new location of almost 6,000 square metres. They also thanked His Majesty Sultan Haji Hassanal Bolkiah Mu'izzaddin Waddaulah, the Sultan and Yang Di-Pertuan of Brunei Darussalam for making the facility come to fruition – a sign of his undivided care and leadership.
"We've always heard that the Gadong Market is a profitable, historical place," said 18-year-old Md I'zmi Hj Md Yunos who sells cooked food. "By being given the chance, we are experimenting to see what works and gain as much business experience to sell more effectively."
30-year-old Norhafilah Amin said her unique selling point of offering healthy food backed by a well-planned business model earned her a spot amongst the ten spots. While simultaneously running a business – toys, collectibles and other merchandise in Airport Mall, Norhafilah hopes that her team of five, mostly in their twenties are able to make their mark at the market.
Others pointed out that the entry of youth into the marketplace will position the complex to be more dynamic – able to offer customers who seek out both traditional and modern items.
"We wanted to promote something new to the marketplace by selling coffee bought from around the world and fusion food – basically incorporating international food with our own trademark," said 24-year-old owner of Truly For You, Md Ahmad Firdaus Khalid.
Javen Sui Soon Seng, a graduate in International Business, is planning to bring organic fruits and vegetables to the market, after taking up farming towards the end of last year.
"It just happened to be at the right time – to be able to showcase our organic product at a marketplace that is brand new," said the 26-year-old. "We (jobseekers) need to be more willing to learn and be open to the entrepreneurial pursuit and seek out opportunities to start good business."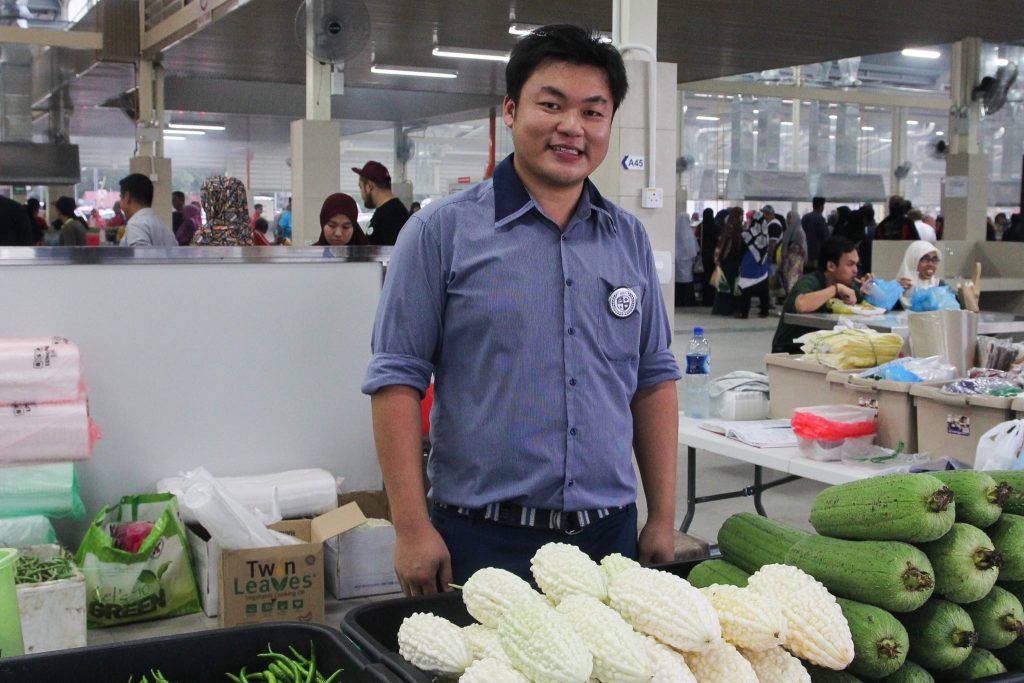 The youth also mentioned their commitment to follow through with their new businesses and weather the challenges that come with being an entrepreneur.
"We have to be open in continuously learning," said Md I'zmi who has set up shop with his cousins. "Through this we can adapt and improve our business."