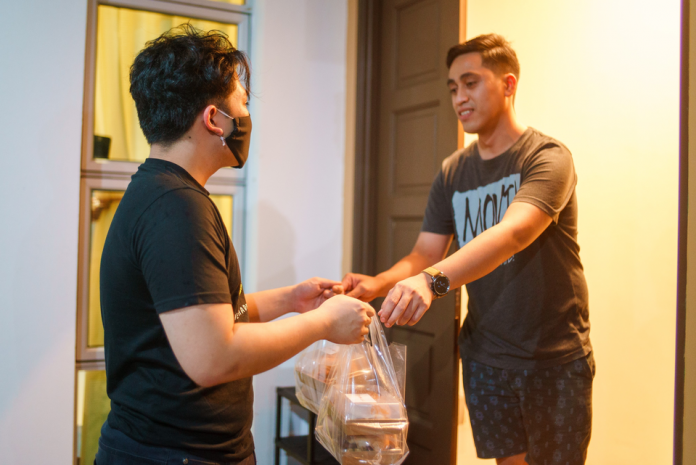 Event management company Big BWN have partnered with food delivery application Ta-Pow! to offer daily deliveries for sahur (pre-dawn) meals from 25 local businesses.
The project called Sahur Everyday is an expansion from Big BWN's popular pop-up sales event Sahur Saturday held annually during Ramadhan for the past five years, which had to be cancelled this year line with restrictions preventing mass gatherings during the COVID-19 outbreak.
Sahur Everyday will be accessible through the newly launched Ta-Pow! website and mobile application on Google's Playstore and the Apple App Store.
Ta-Pow! functions as a mobile-based food marketplace where customers can order food online to be delivered to them within Brunei-Muara with tiered rates between $2.50 to $5.
Founder of Ta-Pow! Ryan Yusof said 13 additional vendors have signed onto the platform alongside Sahur Everyday's 25 vendors to offer meals for sungkai (breaking of fast).
Deliveries for sahur will be made from 9pm to 2am with the final order at 1am. Customers can also place their orders in advance for both sahur and sungkai.
Founder of Big BWN Fisha Rashid struck up the partnership with Ta-Pow! after trying to come up with solutions to help food vendors continue doing business during the COVID-19 pandemic.
The government has banned dining in at eateries since March 18, cancelled the Gerai Ramadhan and, more recently, restricted tamu vendors from serving cooked food. And while mobile food delivery services have been gaining popularity, there remains a gap for providers focused on sahur takeaway.

Founder of home-based business JD's Kustom Kafe Jazli Johan preparing his seafood focused menu of burgers and pasta.
"Ryan's a friend of mine and we were looking into how we could help these food vendors especially for the sahur period since that's our best-known event during Ramadhan," said Fisha.
"With the outbreak, customers have been messaging that it's hard to find takeaway food late at night so we reached out to (our pool) of businesses and asked them if they wanted to offer this (sahur takeaway) on a daily basis. Many of them are home-based businesses and since options to sell (for sungkai) are now limited (physically) they were keen to cater to the sahur market."
Home-based vendors are charged a commission fee of 10% of each transaction while the full delivery fee is given to Ta-Pow!'s drivers as payment.
Founder of home-based business JD's Kustom Kafe Jazli Johan believes Big BWN's existing following amongst Bruneians would help the Ta-Pow! app gain immediate traction after its launch.
"We've joined many Big BWN (pop-up) events in the past and they always do well in pulling the crowd," said Jazli, who is a former flight steward.
"We have just started (Kustom Kafe) so this is a good opportunity for us gain new customers and experience doing business online."