Sixteen market vendors have received over $70,000 in microfinance to increase their production and develop new items to sell earlier today at the official opening of the all-new Gadong night market building.
The veteran vendors – a mix of sellers ranging from food to clothing accessories – expressed their optimism over growing their businesses with the low-interest loan and the strong draw of the new 5,979 square metre facility.
The Microcredit Financing Scheme (MFS) is a Darussalam Enterprise (DARe) initiative for micro, small and medium enterprises (MSMEs) to kickstart or upgrade their business – offering 4 percent interest with an annual reducing balance with no collateral required.
Hj Awg Damit Hj Awg Ismail, a veteran tamu seller with more than 30 years under his belt said construction quality of the marketplace would ensure strong foot traffic and the financing given would allow him to buy a freezer and grill.
"The microfinance also helps us have better stock, to accommodate this grand opening where we expect more customers," said Hj Awg Damit. "The freezer will allow us to store more, and with a new grill, we can offer customers even better food."
He and the other recipients paid tribute to the visionary leadership of His Majesty Sultan Haji Hassanal Bolkiah Mu'izzaddin Waddaulah, the Sultan and Yang Di-Pertuan of Brunei Darussalam; and the special attention he pays to his citizens, even at the grassroots level.
"For without His Majesty's direction- the all new Tamu Gadong would have not been possible," he added.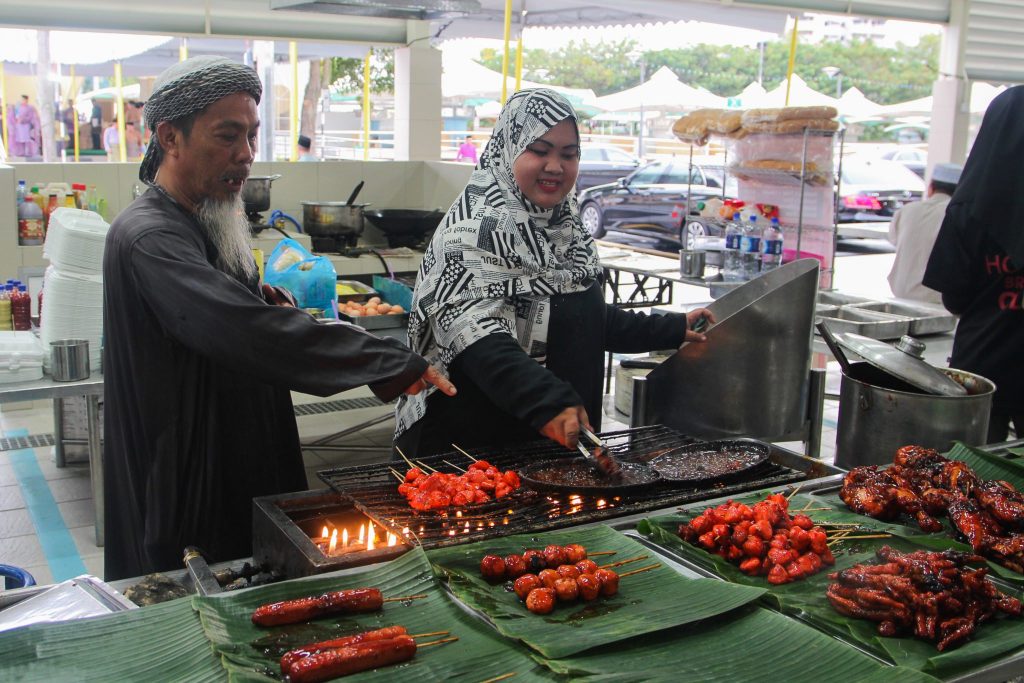 Another experienced market seller Hjh Kulah Bungsu,  was ecstatic to have her application approved in time for the opening. "I have been selling from tent to tent all over Brunei in the past few decades," she said. "Today, we are being gifted from a tent to what is like a 'palace' to me."
Hjh Kulah said the new location and microcredit primes her business to be more competitive in a time of economic slowdown.
"We used to earn [from tamu] a lot but the net income we had received in recent months could not sustain our family," said the 64-year-old. "With the scheme, it gives me me a chance to develop more business without too much strain."
The new Gadong night market, officially known as Pasar Pelbagai Barangan Gadong, houses 150 separate stalls under a single complex and can accommodate pre-packaged food, food cooked on site, fruits and vegetables as well as clothes and other merchandise.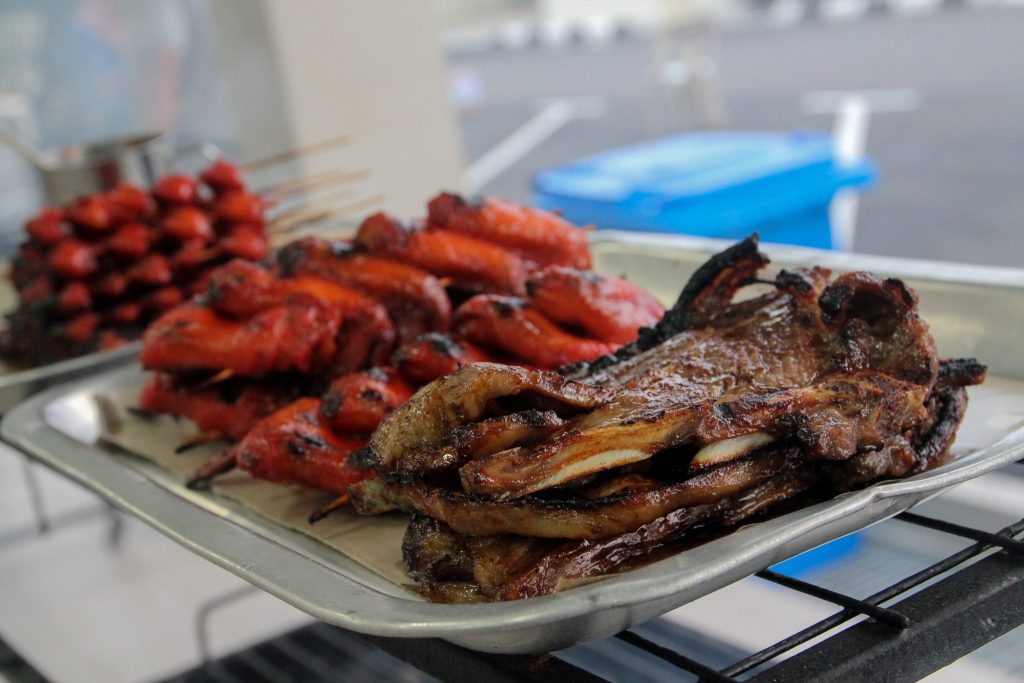 The market was launched by the Minister of Energy and Indusry at the Prime Minister's Office and Chairman of DARe Yang Berhormat Pehin Datu Singamanteri Colonel (Rtd) Dato Seri Setia (Dr) Awg Hj Md Yasmin Hj Umar.
The construction of the new market is overseen by the Office of His Majesty Sultan and Yang Di-Pertuan of Brunei Darussalam through the Julangan Titah project which jointly networks several government agencies together.