In a small shop lot, not more than 2,000 square feet, Khoo Tiong Hwa and his five staff haul 100 kilogrammes of fish at the start of each day.
Already in operations for 20 years, Yu Lee Food Industries is one of a handful of local producers of the ever popular, ball-shaped patties of ground fish, that make it to the supermarket shelves and restaurants where they are either fried or served with soup.
You've probably never heard of Yu Lee – and neither have I – until I made my way to their outlet yesterday, housed in an anonymous looking building at the end of a simpang along Kg Madewa.
A modest, brick and mortar operation, 56-year-old Khoo has been content to stay out of the limelight, preferring to run his business the traditional way with zero online presence. But with his manager Lim Yok Yuan's new ambitions – things may soon change.
"We are developing a product line for export," says Lim, who is much younger than Khoo. "We've got all-in-one herbal soup seasonings and curry and laksa paste."
All five products have already obtained halal certification and sport a packaging with bold, distinctive Mandarin characters, that instantly reveal where this product is headed to.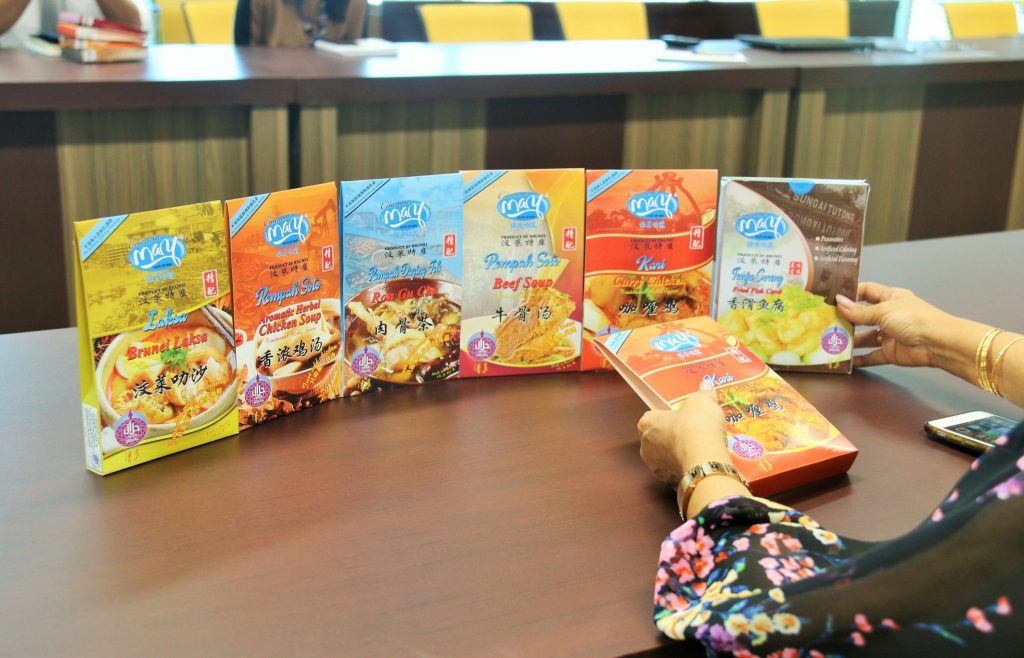 "China is our number one target," says Lim, who has spent time and invested in a restaurant in China. "Southeast Asian food, especially Malay based dishes are very hot in China. Curry, laksa, are for sure to sell."
Lim, who goes by her English name May, explains that Yu Lee's new look products look to simplify home cooking – because finding ten different spices that go into a single dish can be cumbersome, timely process.
"For the soups for example, all you need is to add fresh garlic and meat," said May. "The seasonings, while Chinese inspired, also have a Malay flavouring to it, so it tastes just like it would be served here. Together with halal certification, it gives the product legitimacy."
The exportable line, called Taste of May, was developed by the namesake's ventures overseas to KL, Malaysian and Guangzhou, China where she has invested in small eateries.
"About four years ago my friend in China suggested to me, why not bring in seasoning from your country of origin?" said May, who said making the product in China, however cheaper, would lose out against other local competitors. "The Chinese market is already full of made in China products. Now there is a growing demand for imports."
Volume will be key if Taste of May is to ever hit the shelves of a Chinese supermarket, and May and Khoo will need to fork out a substantial investment for machinery and a new site that will allow their product to be mass manufactured.
About half their shop lot is dedicated to making fish balls and cake, while the store front houses a refrigerator and a scale on top of a retail counter. In between is an office and a walk way with a table fitted up against the wall.
"We cannot make the new products where the fish balls are made," says Khoo as he gestures to the table in the walkway, where the new line is being developed. "For the time being, it is quite (cramped), and we have to find somewhere new."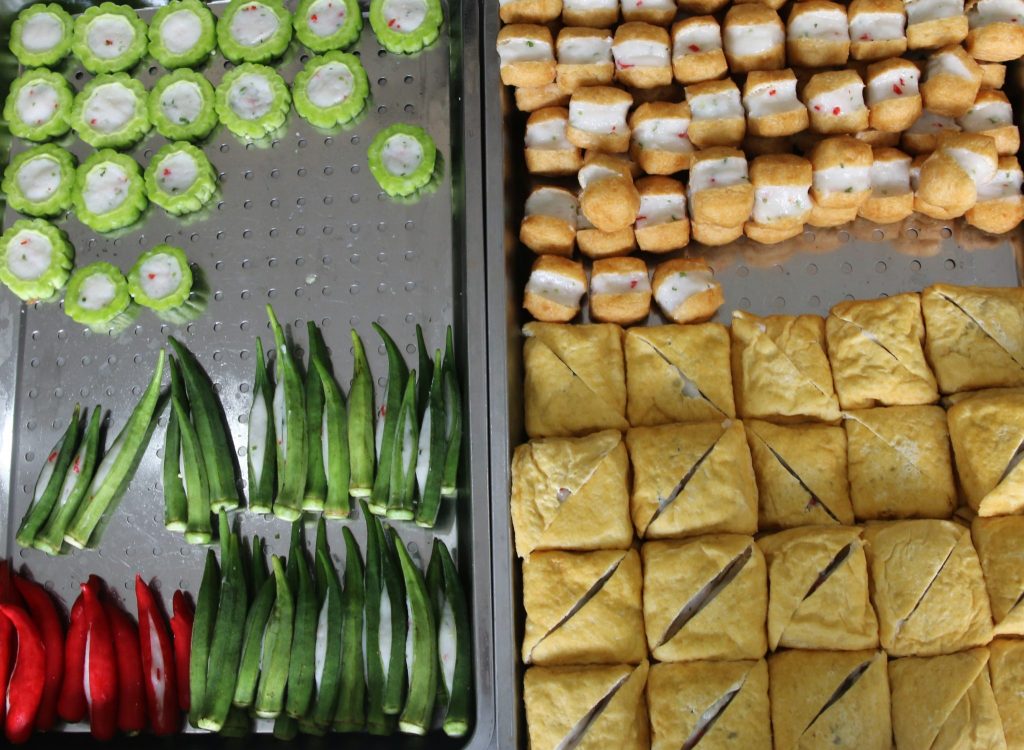 Yu Lee Food Industries also sells fresh fish cake, yong tau foo and fish ball directly consumers at their outlet located at Block C, Unit 9, Spg 298, Kg Madewa, Km 8 – Jalan Tutong. They can be reached at 2652381 and 2650648