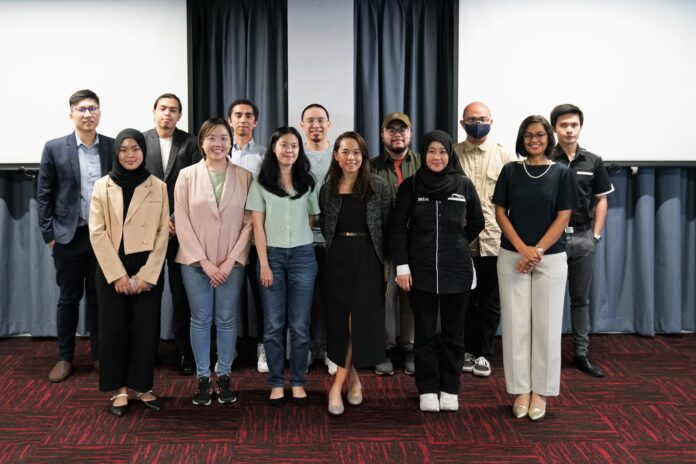 Since it's inception in 2017, Darussalam Enterprise's (DARe) 100-day startup development programme Accelerate has enrolled more than 300 entrepreneurs, who have collectively raised more than $3.25 million in investment.
In the ninth and latest cycle, another 20 startups took part, but nine took to the stage on January 13 at the Brunei Innovation Lab in the programme's culminating event known as 'Demo Day'.
A demo day is a startup showcase where entrepreneurs pitch their business – who they are, what they do, and how they plan to scale their business – and in the process call for exposure, partnerships, or investment.
Participants on Accelerate feature a mix of startups at different stages; some whom have enrolled to develop and launch their product or service, while others are already generating revenue but are looking to grow further through new expansion plans.
Here's a snapshot into the startups who pitched.
Watch: Full stream of Accelerate Demo Day Cycle 9
Star Anise looks to expand with new outlet and concept
As the longest-running business in this Accelerate cycle, Star Anise carries a consistent track record of profitability having operated in food court settings at UTB and Kontena Park, and a kiosk at Yayasan's Food Street in the capital.
Despite only running only one outlet at a time, Star Anise has been able to earn over six figures annually, while also demonstrating adaptability in altering their menu to fit different settings.
After operating a canteen outlet at UTB, Star Anise moved into Kontena Park in 2019, spending their year-long tenancy there to experiment with different Malay dishes created by the founding couple's mother Satrani.
After moving to Yayasan, they pivoted their menu to focus on "popcorn" – or small bites – of fried chicken served with signature sauces, to suit the smaller site they had at the Food Street.
Now founders Nurafilabibah Mohd Shafiee and Abd Azim Rabbani Hj Abd Razak want to combine the experiences from serving more contemporary Malay food at Kontena Park and takeaway food from Yayasan to set up a fast-casual eatery in Jerudong.
"We're looking to call it Satrani after my mother who is our head chef and creates the dishes," said Nurafilabibah. "We want to centre the menu around serving fried rice and fried noodles but in a quick, custom format, where people can pick their protein and add-ons.
"We will also carry seasonal items such as our popular prawn laksa. But we want to standardise our preparation and cooking so we can deliver quickly and consistently."
Excel educator: ASYST Technologies
Ron See's ASYST Technologies promises to teach Microsoft Excel in a "fun, engaging, and relatable" way.
Citing a UK workplace survey, See said that although 74% in the office use Excel for more than an hour a day, more than half admitted to have never received formal training to use it.
See's ASYST currently offers affordable, in-person courses priced at $75 for two to four-hour sessions covering the fundamentals of Excel.
Aside from injecting quizzes and games into lessons, ASYST priortises using "real-life business use cases" to teach the fundamental concepts of Excel, followed by step-by-step instruction.
"Typical Excel (training) focuses on the steps to reach the result; we focus on the concepts and understanding the use case, followed by the steps to achieve that," said See.
ASYST has run several courses in person through learning platform BenchLab, and has future plans of digitising their courses.
Tiga-D Lab Enterprise pioneering 3D printing in Brunei
Setting up in 2020 as the first one-stop supplier and service provider for 3D printing in Brunei, Tiga-D Lab Enterprise's clientele ranges from hobbyists to corporates looking to have prototypes, collectibles, and scale models made.
With the addition of the Creatbot D-600 PRO last year – which Tiga-D says is the largest 3D printer in use in Brunei at present – the startup is able to print objects that fit within a 600mm x 600mm x 600mm area.
Much of what Tiga-D can offer in the realm of 3D printing is up to the customer's imagination, and so part of the startup's standard operations revolves around raising awareness amongst the wider public of what they can potentially do.
Educating beginner investors: Woke Investing
As far as investing education courses goes, Woke Investing has a clear target market in mind – beginners with no investing knowledge, investors with no experience trading options, and unprofitable investors.
Co-founded by Bruneian Ming Rui and her Singaporean counterpart, Woke Investing has been earning positive reviews as a starting point for anyone looking to build their own portfolio of investments with "fool-proof" strategies with limited risk of downside.
Woke Investing structures their content funnel starting with free, entry-level content; then masterclasses starting at $20, monthly subscriptions at $75 and at the highest tier, online programmes above $1,500.
The startup generated $118,000 in revenue last year with customers from seven countries, and plans to double that figure this year.
Professional and youth development: Perspective Insan
A capacity-building agency founded by one of Brunei's most prominent community advocates Iswandy Ahmad, Perspective Insan has organised some of the country's biggest youth and professional development conventions, including the human capital summit INITIATE and the Brunei Young Leaders Convention (BYLC).
Perspective Insan also runs custom training programmes for corporates, as well as short courses for job-seekers and youth in the early stage of their professional careers.
Flip: Brunei's online marketplace for secondhand items
One of two secondhand-focused online marketplaces to participate in the latest cycle of Accelerate is Flip, who at the time of pitching, have drawn 70 sellers since their soft launch last year.
Hoping to leverage their own delivery service and unique features such as allowing buyers to propose alternative prices on listed goods, Flip looks to rival online platforms used by Bruneians to sell secondhand items such as Facebook Marketplace and Instagram.
According to a survey of 60 residents done by founder and sole operator of Flip Waqi Halim, four out of five Bruneians would buy secondhand, and 87% would prefer to do so online. Yet there remains no single localised platform, which Flip hopes to fulfill.
Tebalik Plastik looks to recycle plastic into new products
The trio behind Tebalik Plastik are targeting to launch Brunei's first dedicated studio for post-consumer recycled (PCR) plastics: which will involve collecting, then recycling plastic waste into new products.
Being a finalist on the Brunei leg of women's entrepreneurship contest She Loves Tech and winning the latest edition of BSM's hackathon Disrupt, Tebalik is now focused on kickstarting operations by acquiring machinery, setting up collection sites, and opening their recycling studio.
Over 66,000 tonnes of plastic ended up in Brunei's landfill last year, which is estimated to reach full capacity by 2030. Tebalik's CTO and CFO Jia Yih Goh said collected plastic will be recycled into items such as door gifts, corporate merchandise, and custom furniture.
Online event listing and ticketing with Madah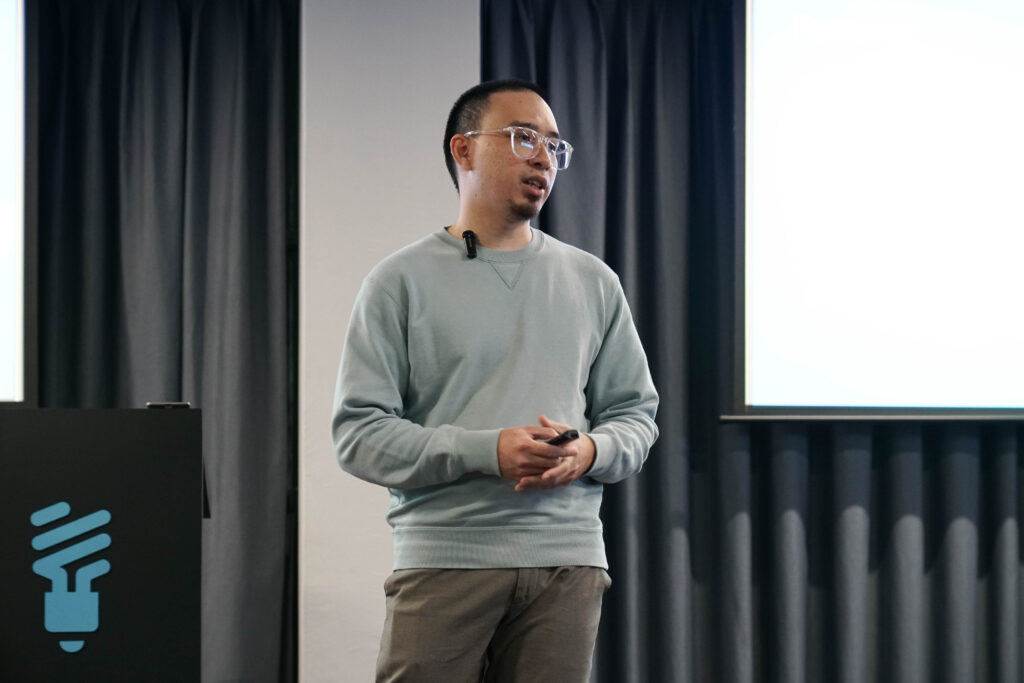 The brainchild of DotRoot Technologies co-founder Adli Tebian and another DotRoot employee Faiz Sani, Madah hopes to be the leading online event listing and ticketing platform in the country.
Madah's business model is based on offering tiered subscriptions for event organisers – who can either use Madah for free or pay a monthly fee between $50 to $100 which allows listing and promoting more events.
Users meanwhile can use the platform for free, and receive notifications about events that are grouped into different categories. Madah is currently opening a waitlist for event organisers and users on their website.
Online marketplace for businesses and individuals: Itu Ini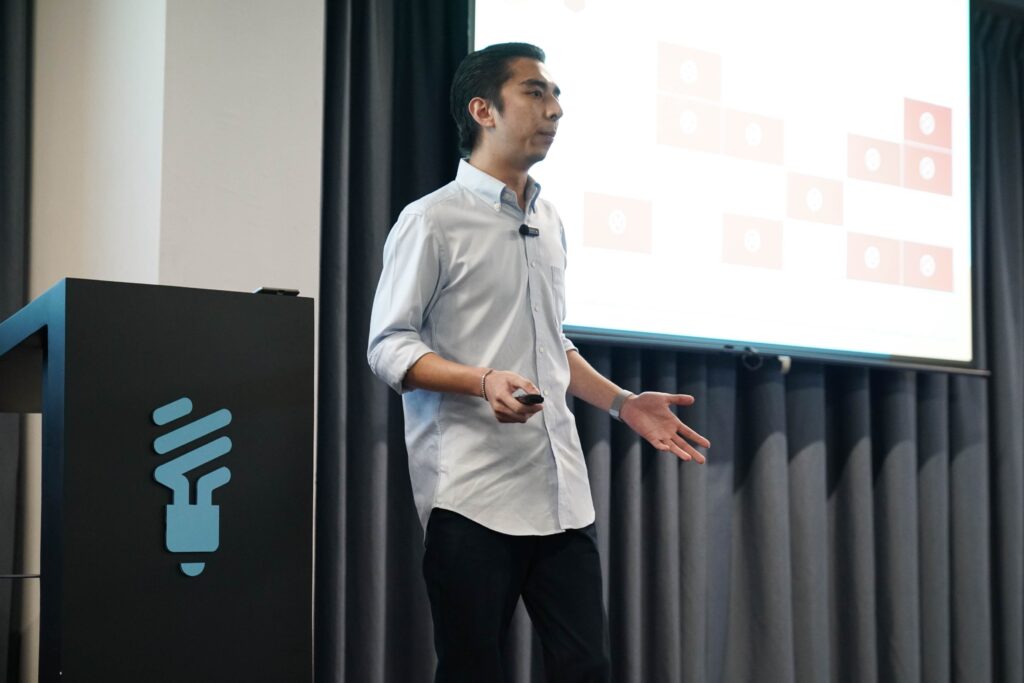 Itu Ini – translating as 'this and that' – wants to be an online, mobile marketplace for all sellers, selling both used and news items.
Founded by Aimann Na'aim, who himself has experience selling secondhand fashion items on Instagram, Itu Ini is earlier in its development than Flip marketplace, with a timeline to launch by December this year.
At present, Aimann is developing his prototype with his partner, focusing on features and functionality suited towards Brunei's online sellers, who continue to favour listing items on social media to then be sold in person.
Instead of imposing transaction fees for sellers, Itu Ini will instead charge seller's a monthly fee of $9 and offer them different options for paid advertisements and promotions on their platform.