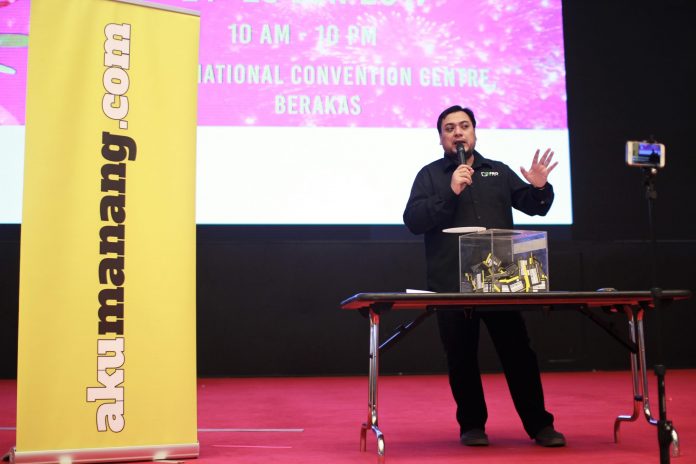 When Syed Yassin began his marketing campaign at the beginning of the year with declarations of organizing Brunei's biggest festival leading up to Hari Raya in history – you would've been forgiven for thinking or even siding with those labelling the claim as a tad too brash or even outlandish.
The public's introduction to Letop Lebaran took place only a year prior, where it drew a fairly strong turnout of 20,000 across four days generating about a million dollars sales – a performance that raised a few eyebrows but had yet to be the word on everybody's lips.
"This year we wanted to go all out, and double, even triple what had been done the year before," said Syed yesterday of the event which ran from June 21 to 23 at the International Convention Centre. "To do this the marketing was much more intense – we spent in the region of $50,000 just on advertisements – especially on the radio and social media."
With a substantial marketing budget in mind, booth prices had to rise. When this year's Letop opened up for registration at the end of 2016, vendors expressed their reservations over the prices which started at $1,300 and went well into $2,000. They noted that last year's rental was cheaper across four days compared to this year's event across just three days.
"I will deliver the crowd," promised Syed at Battle Pro's Open Day, where their database of close to 500 vendors were invited to ask questions and book booths.
130 vendors – 94 local – selling mostly food, fashion and health and beauty products eventually purchased 171 booths – to record Battle Pro their largest sales for a single event to date.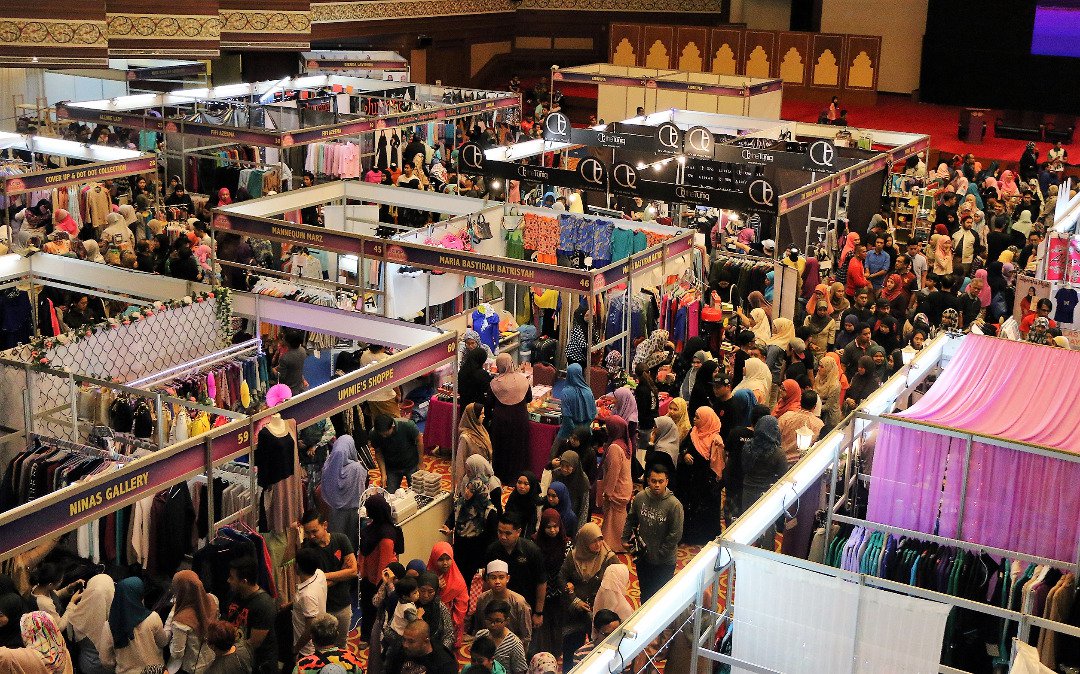 Backed by the advertising knowledge of his brother-in-law – who runs local headscarves company Mumtaz – Battle Pro drove an unrelenting online and radio campaign.  If you turned on the radio, used Facebook, Instagram, Youtube or Google between January and June from Brunei – it would have been almost impossible to not have seen at least one poster, video clip or posts inviting you to come to Letop Lebaran.
As the dust settled after the first day 20,000 coupons for Letop's daily draw had been distributed. By the third day, the visitor count was over 63,000 – just counting adults – with sales from the vendors totalling $2.3 million.
"With children, our estimates are close to 80,000," said Syed. "Our best selling vendor (a local) made $97,000 from just selling headscarves. That's more than double our best-selling vendor from the first Letop, which was about $40,000."
Syed stratified giveaways across three levels: the first a coupon given to every adult visitor, who would then be entitled to the daily lucky draw with an iPhone as the main prize, the second a draw for shoppers spending at least $150 from three vendors collectively and the third a draw for a BMW X1, which was part of a wider, year-long campaign called akumanang.com initiated by Battle Pro and participated by 19 small and medium businesses.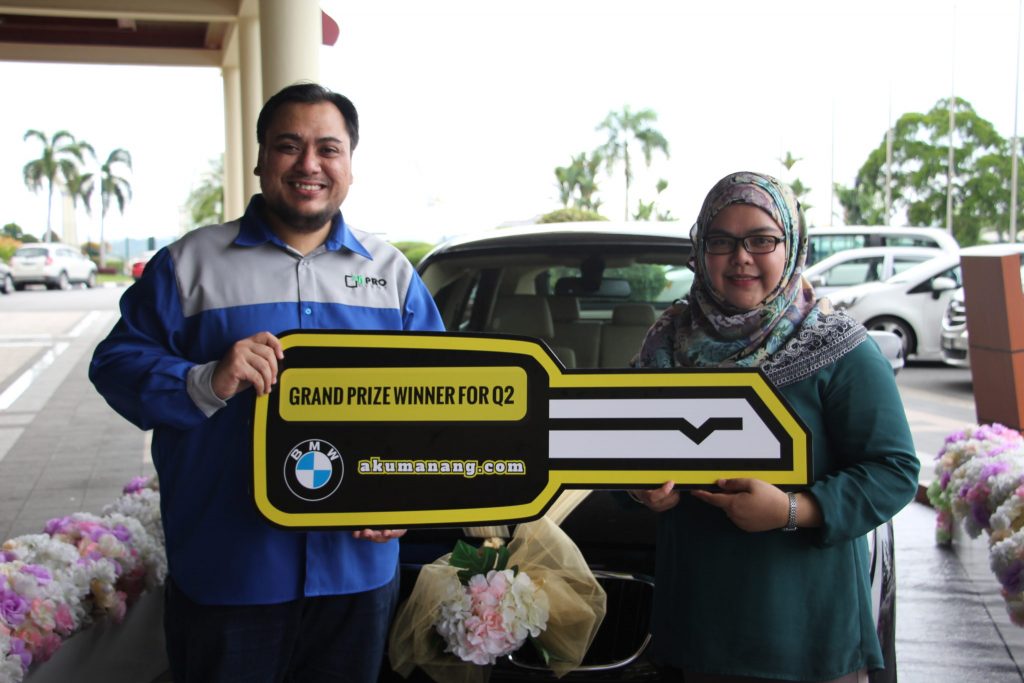 Leading up to the event, aside from offline marketing staples like banners and billboards, Battle Pro's team also distributed water bottles – instead of the standard flyers – wrapped with a label of Letop's date and event description on foot at the Gerai Ramadhan's across Brunei; in Belait, Tutong, the Hassanal Bolkiah Stadium and infront of the Royal Regalia.
"These areas have the highest foot traffic during Ramadhan," said Syed. "We also wanted to give something people would actually later use, and therefore remember."
They also gave away a 32inch television live on Facebook, in a video that went viral and drew over 30,000 views in a few hours, and urged their vendors – many of whom have thousands of followers – to create simple, standardized videos that could be re-posted onto Battle Pro's social media handles.
At the event, 3,000 headscraves, sponsored by Brunei's franchisee of Malaysian brand Aidijuma, were divided and given out to customers at three intervals of the day, across three days. Battle Pro also rented eight private buses for the first time, to carry passengers from Belait (Mumong Sports Complex), Tutong (Tutong Sports Complex) and Temburong (from the Kg Pintu Malim jetty) as well as from the Indoor Stadium, in anticipation that the ICC's parking reaches full capacity.
An Imam from Institut Tahfiz Al-Qur'an Sultan Haji Hassanal Bolkiah was invited to conduct daily prayers and terawih at the ICC surau as well.
"We had to prepare," says Syed, referring to increased competition from a multitude of event organizers that have proliferated in the wake of last year's Letop Lebaran. "We had to make sure the marketing campaign began six months out. Then we began building up and executing, making this event as the most convenient, rewarding customer experience as possible; free giveaways, free transport, prayer facilities, fresh food and a seated dining area."
Syed's next event will be the first Kahwin Letop at the Centrepoint Hotel in Gadong this July 28 to 30 – catering to businesses offering services and products for weddings including bridal wear, photography and event planners. This will be followed by the second YES Letop – which ran last December as a scaled down version of Letop Lebaran – at the end of 2017.
"I'm just getting started," said Syed earlier in February, as he made no bones about his desire to put together an event that would rival Brunei's biggest fairs to date.
"We wouldn't have been able to do it without the support of our vendors," he added. "Thank you for trusting and continuing to believe in us."
Follow @letoplebaran @battlepromms @akumanang on Instagram and Facebook to get the latest updates. You can also visit akumanang.com and battleprogroup.com