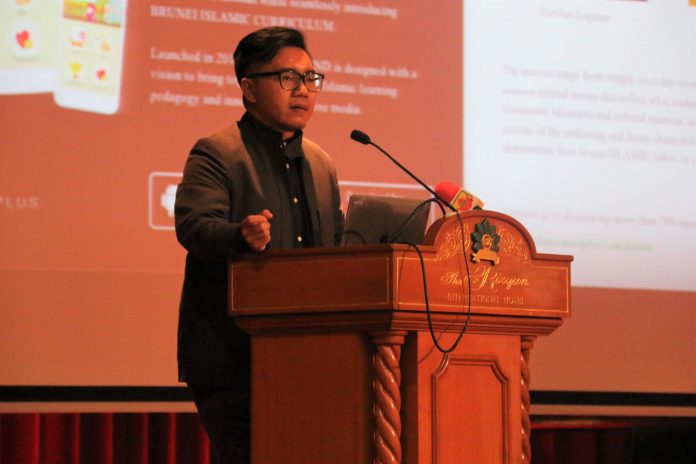 Founder and CEO of local startup Mindplus Pg Mohd Khairi Pg Hj Metussin has an unusual distinction – he's one of the few, if not only, Bruneians to debut their application in Indonesia before introducing a version back home.
Having built the first edition of Islamic Mind for one of Indonesia's largest Islamic organizations Muhammadiyah in 2016, Pg Mohd Khairi yesterday launched the Brunei version at the Rizqun International Hotel, which will feature content tailored to Brunei and approved by the Islamic Studies Department (JPI).
The application, which can be downloaded for free from the Apple or Google Play Store, is geared towards children between 4 to 12 years of age, with each lesson delivered with an animated video as well as an accompanying quiz that allows users to accumulate points and experience by registering a personalized account.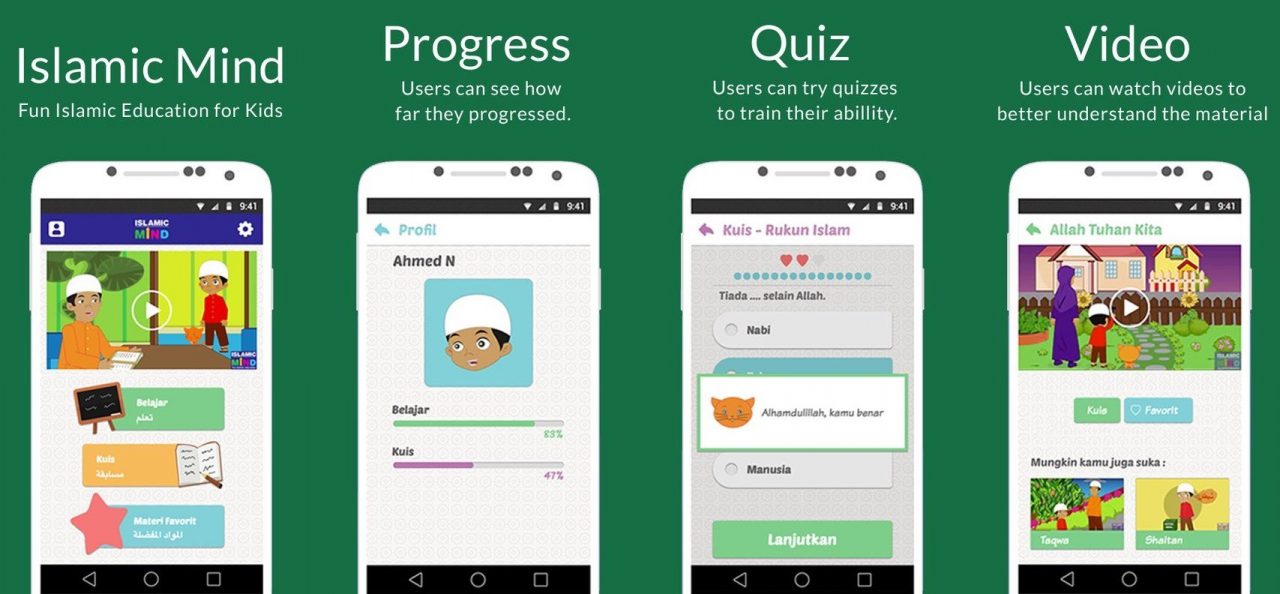 "Our mission is really to have credible Islamic education for the young generation that's fun and most importantly accessible and free to all," said Pg Mohd Khairi, who has kick-started the Brunei version with sponsorship from Bank Islam Brunei Darussalam (BIBD), while the Indonesian version, used across 2,000 schools and 40,000 pupils was funded by Muhammadiyah.
"We have an option to donate through the application, and we are also welcoming investors and sponsors who would like to contribute to the project."
The application continues to require funding as staff are still working on uploading new content and technical development. Islamic Mind Brunei currently has 50 topics, with another 100 to 700 planned with JPI in September, during which Mindplus is also looking to roll out an English option for its app – to complement the current version in Malay.
"Right now there is a lot free information online on Islam," says Pg Mohd Khairi. "The problem is there is no real way of verifying all the information. With the Islamic Mind, wherever it operates, it is accredited by that country's (respective) Islamic body, so the information compiled and delivered is credible."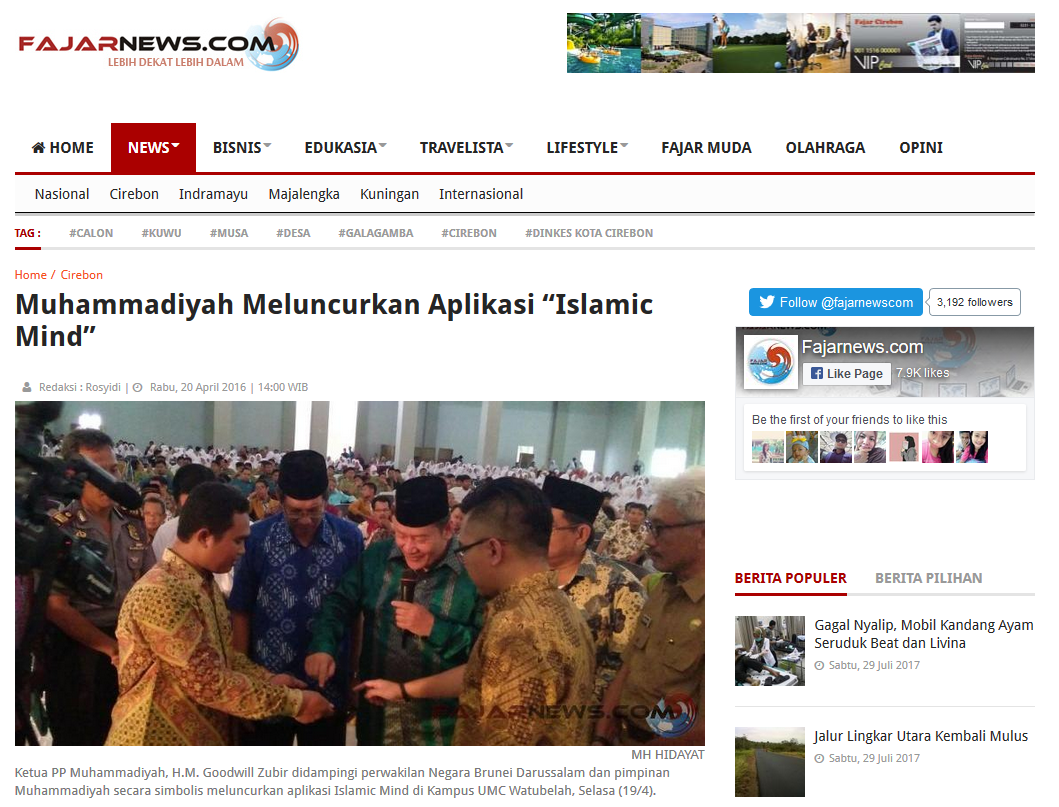 In the next 36 months, Pg Mohd Khairi shared that he hopes that have the app being used across Islamic religious schools in Brunei, where it will "supplement and enhance" existing teachings.
"By then we also hope to extend Islamic to Singapore and even Turkey," he added.
Attending yesterday's ceremony was the Minister of Religious Affairs Yang Berhormat Pehin Udana Khatib Dato Paduka Seri Setia Ustaz Haji Awang Badaruddin Pengarah Dato Paduka Awang Haji Othman, as well as ambassadors and Darussalam Enterprise (DARe) officials.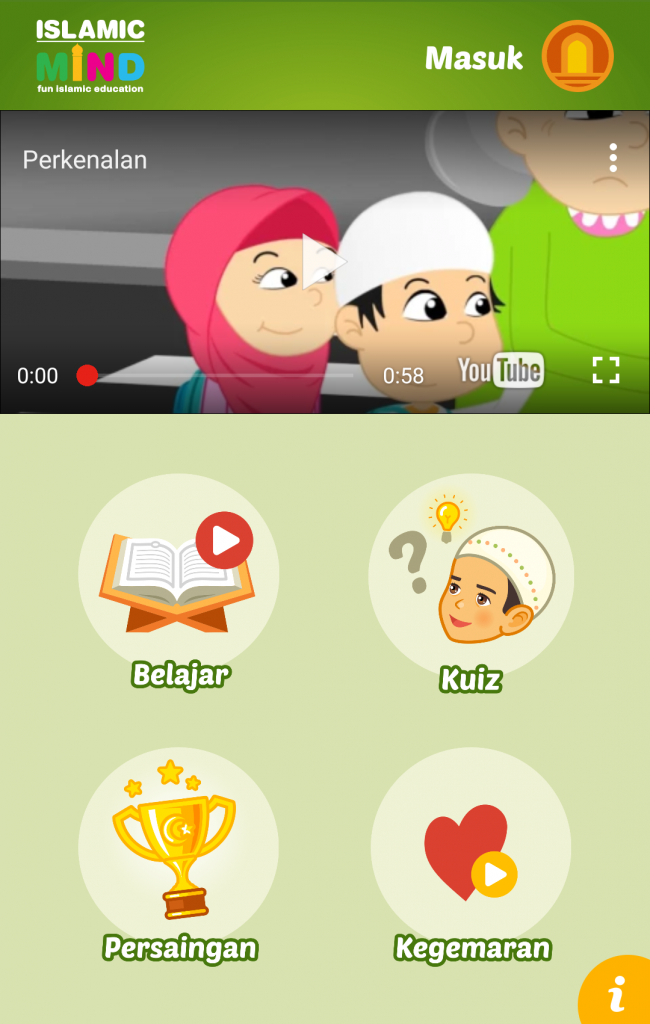 To learn more download the app Islamic Mind, visit www.islamicmindplus.com or follow @islamicmindbrunei on Instagram.