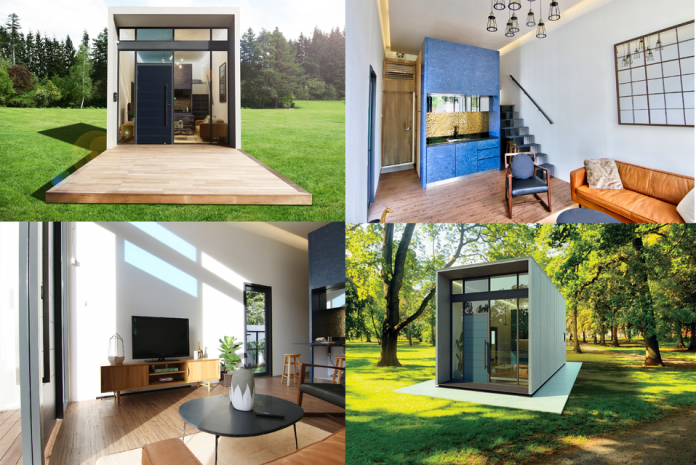 Larger than a hotel room, smaller than a full-fledged apartment – Brunei's first smart, compact home Fabular has drawn 200 prospective buyers after a marketing campaign using social media influencers captured thousands of views.
Videos of Fabular's premier model – a two-bedroom unit at the Salar Industrial Park were posted by @ranoadidas @kurapak @marul69 as well as @bibdbrunei on Instagram on January 24, the same day as Fabular's debut at the 20th Consumer Fair.
Operations manager of Fabular Khal Baharulalam said the response has exceeded the startup's expectations – who will be delivering the cabin-styled home, ranging from $30,000 to $60,000, within 60 days of purchase.
The unit has received the most attention from young people – including single professionals, couples and even those with small families – the majority whose families already own a house and land.
"It's a seamless, hassle-free and affordable way to own your own space, even if you're still living close to your family," said Khal.
The Fabular units are constructed locally in a separate factory, then delivered to the customer. A cement foundation is laid to make sure the ground is even before the unit is placed, and then finishing touches are made and the electricity and water supply are connected.
The unit carries a sleek modern aesthetic, maximizing its compact dimensions through efficient design. The premier model, 3.5 metres wide and 9 metres long, has a mezzanine floor in its bottom corner with a built-in bed frame which fits a king-sized bed, with a separate bedroom directly below it.
The fridge, pantry, toilet and wardrobes have been built around the mezzanine and bedroom, creating a vacant space in the front of the unit that serves as a living room which can comfortably sit five to six people.
Lights, air-conditioning, CCTV and a fully-equipped toilet and shower are standard, but Fabular's pioneering differentiator is the installation of Amazon's Alexa – an artificially intelligent software that allows customers to centrally connect their home's security, entertainment, lighting and temperature through their smartphones.
"Alexa will put customers in the driver's seat; they can control from their phones when the lights turn on, what time the door locks, how cold they'd like it to be inside when it's a hot day," said Khal. "You can also see the CCTV through your phone, and detect movement through sensors."
While prefabricated and modular living space is a trendy topic amongst design circles online, globally it makes up only a miniscule share of the property market which continues to be dominated by on-site construction.
Building off-site in a modular fashion – building parts separately before assembling – saves both material and time, resulting in a cheaper product for the homeowner, although there is a trade-off in the future flexibility of any structural renovations.
Fabular has also resolved one of the most significant challenges faced by modular homes in markets abroad – financing – by securing a partnership with Bank Islam Brunei Darussalam (BIBD).
Most lending guidelines for homes only allow funds to be released after construction begins on-site, creating a catch-22 since prefabricated homes are built primarily off-site.
Through BIBD's Home Improvement Financing, customers can finance the full amount of the Fabular home for monthly repayments in the $300 to $700 range for up to 10 years.
"We're very pleased to link up with BIBD as it provides security for the customers as well as Fabular," said Khal. "The majority of those sending in the sales inquiry (forms) for our units are looking to get financing through BIBD."
Fabular's office is located at Unit 28, 2nd Floor, Kompleks Muhibah II, Menglait Gadong. To get in touch about Fabular or arrange a viewing to their showroom in Salar, contact +6732428831, +6732428832 or email info@fabular.co. For the latest updates follow @fabular.co on Instagram and Facebook.