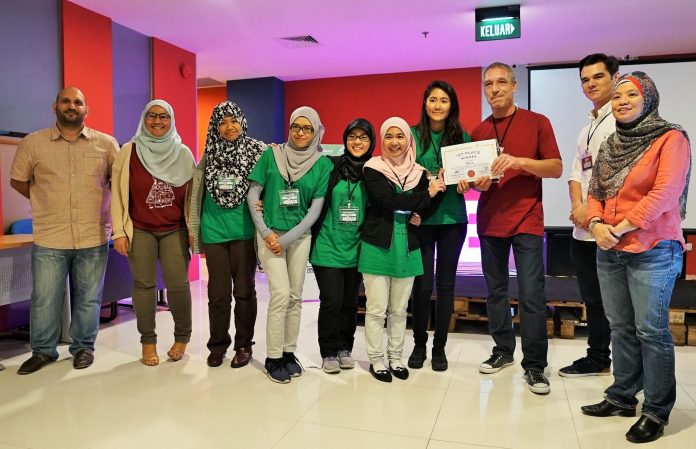 A group of six youth (pictured main) still in university won Brunei's second Startup Weekend earlier today at the Laksamana College of Business (LCB) with a pitch to collect and sell used baby gear as an affordable option for new families.
BID.co's (Buy. Invest. Donate) founders Maydelyn Ling and Sharifah Syuria Nazriah pledged to donate a portion of the sales to local NGOs and underprivileged families with newborns unable to afford baby products.
Academy Shack, a mobile platform looking to connect tutors to students' homes came in second, while the idea to build a cereal dispensing vending machine came third.
The top three startups will receive two months of mentorship with venture builder Startup Brunei, with first place also winning tickets to an event by Asia's largest Tech media platform e27 in Singapore. Those in second also won a month-long marketing solution with Sribuza and Mixmediaworx which includes advertisements in BHC magainze and digital displays stationed throughout the country.
"We're thrilled with the feedback we've gotten and we're getting started right after this event," said 24-year-old Sharifah, who's a civil engineering student at Universiti Teknologi Brunei.
"With BID.co we're looking to make baby gear affordable for everyone. So we're looking to seek out anyone looking to donate unused baby gear – strollers, clothes, cribs, car seats and others. Someone's trash could be another's treasure."
Maydelyn said that they would be approaching the Ministry of Health to seek out opportunities to sell the donated baby products at hospitals or health centres, and would be looking into setting up a website to house all their donated inventory for sale.
Academy Shack (pictured above) are arguably ahead of the curve, boasting a team with four developers who've already built a prototype mobile application to function as an on-demand matching service between tutors and students, with further refinement needed for customizable tutor profiles, rating systems and location tracking.
"Right now we need to figure out what's the next step in getting all the approvals needed to register and run the app," said team member Olivia Liaw.
"We came up with the idea really as a common sense solution to the issue we face, which is that we have a lot of educated graduates or university students who aren't fully employed, and students, whose parents are looking for the convenience of teachers right to their homes."
CeReally's (pictured below) founder Muhammad Abdul Quddus Awg Hj Ali believes cereal can make a comeback, and his team are now searching for investors and suppliers to be able to build a prototype dispenser, which would function like a vending machine that would pour a customer's choice of cereal and accompanying milk options.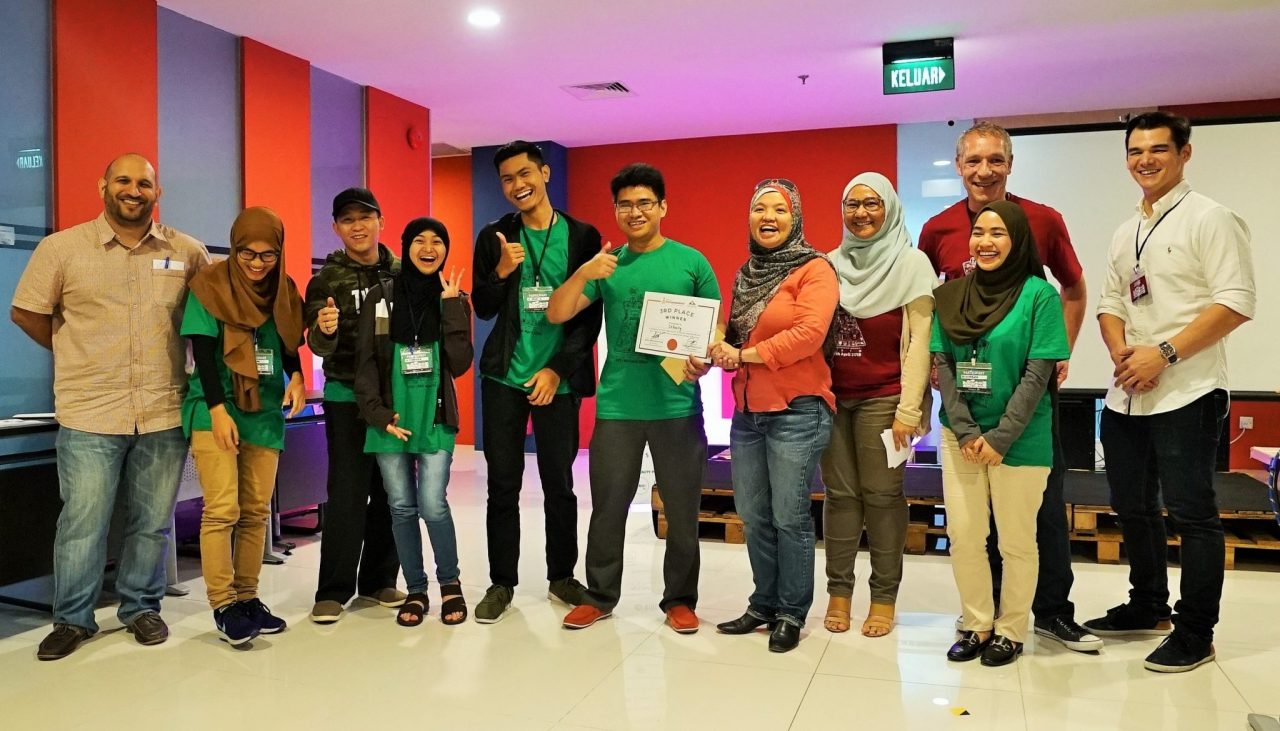 "We run off the idea that breakfast is the most important meal of the day," said the 24-year-old with a Master's in Marketing from Queen's University in Belfast.
"I first had the idea of a cereal-themed product after visiting a cafe (centred) around just serving cereal in the UK. It was an attraction by itself, and offered different mixtures of cereals as well as healthy options."
Startup Weekend is three-day entrepreneurial workshop held across 130 countries, and typically begins with individual participants pitching and then voting for the best ideas. The top ideas then are allowed to recruit participants to form teams of four to six who then translate and develop their idea into an actionable business plan.
Brunei's second edition saw over 40 participants split into nine teams who were mentored by leading local and foreign experts, before pitching to a panel of judges including founder of luxury watchmaking brand Avantist Keeran Janin, director at LVK Group of Companies and Legislative Council member Yang Berhormat Hafimi Abdul Haadii, marketing manager at Ghanim International Corporation Fatin Ariffin, head of Progresif Cellular's product development Radi El-Fassed and venture manager and investor Raiyo Nariman.
To contact the winners: BID.co +6738994682, Academy Shack +6738996868/+6738910125 and CeReally +6738785317.