Fresh out of Universiti Brunei Darussalam with a degree in arts and creative technology in 2014, photo enthusiast Fitri Hj Ahmadbi sold aftermarket camera parts and accessories while making his rounds of applying for a full-time professional job.
His then-girlfriend and now wife Siti Nurul Hidayat Hj Basir, who had also graduated with a degree in mathematics, helped Fitri out with sales as they tapped into the GoPro craze. But by the end of 2015, they still had yet to secure full-time work elsewhere.
"Initially the business (selling most Go Pro parts) was great," said Fitri. "Sales online (through social media) were even high enough that we had enough to open a small arcade store at the Mall at one point. People were buying handles, bags, colourful screws, everything, but after a while, the interest dwindled down."
Fitri never claimed to be a fully-fledged photographer, but in 2016 he wanted to give it a shot – with professional photo taking in the Sultanate most centered around the wedding market.
"Weddings are a valuable market but there is a lot of competition for just photography and videography," said Fitri. "When I wanted to start I couldn't compete with the gear or experience, unless I charged very little, but I needed this (gig) to support myself full-time."
He committed to doing research, determined to find a new photography proposition for wedding couples. He eventually arrived at an ingenious, retro idea that was becoming a quirky staple at parties and weddings overseas; a portable photo booth.
"Growing up I think most of us remember sitting or posing in photo booths at malls but they eventually faded away as we all got digital and gotten camera phones," said Fitri. "But setting up a portable photo booth, with additional items like special backdrops, physical props was something that was trending (online) but had yet to be fully realized in Brunei."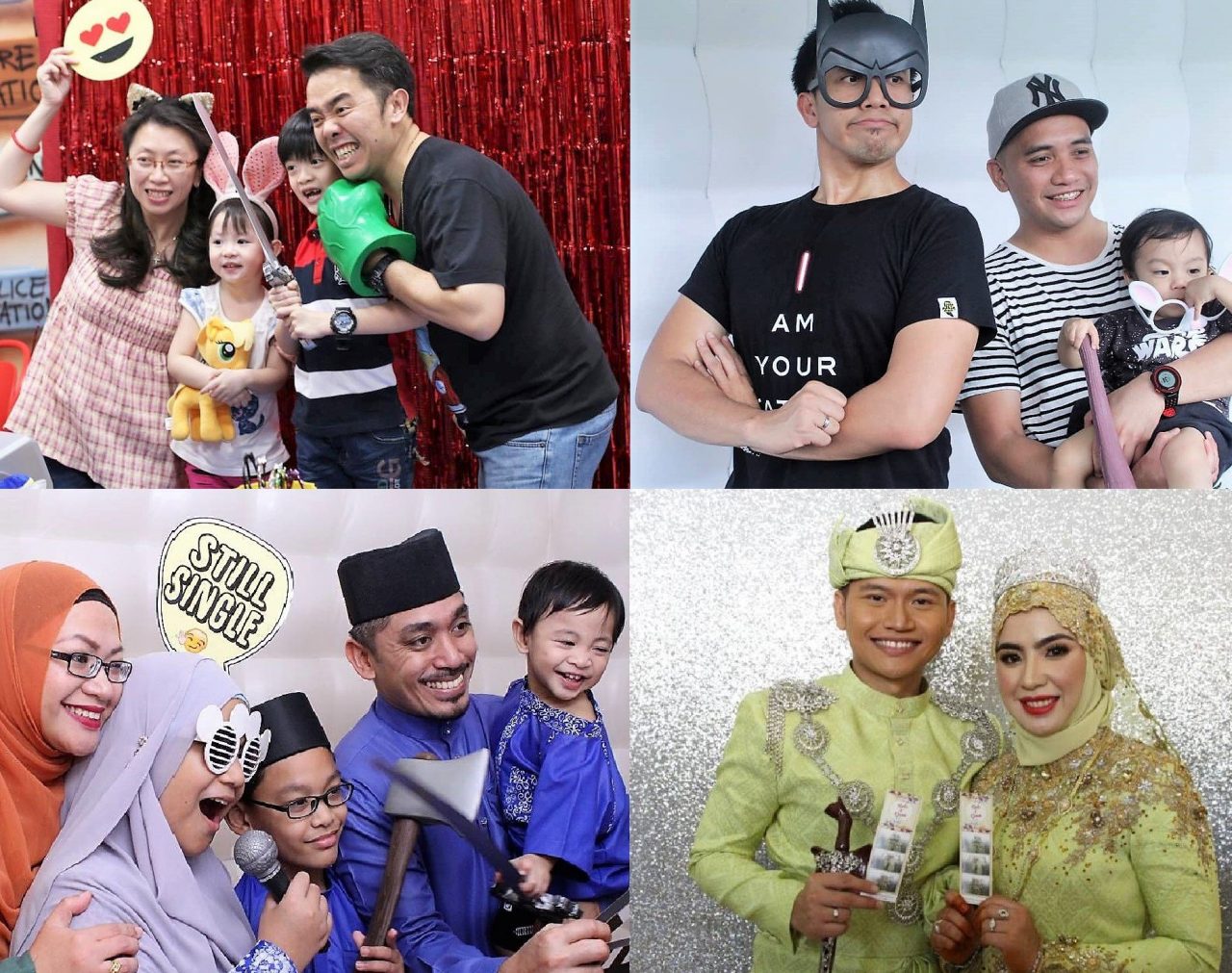 He quickly secured a photo printer, display monitor and camera, went to a local carpenter and asked for a standing wooden structure which could incorporate all three and serve as a photo stand. Two circles as eyes, and an inverted triangle as a smile were inscribed conspicuously at the rear.
Kotak Senyum – translated as a smiling box, was born.
In the most literal sense, Kotak Senyum began in February 2016 not as a photo booth but simply as a photo stand, with comedic and stylish props for guests to pose and receive printed photo strips. It's since expanded to an array of customizable picturesque backdrops as well as a white inflatable booth with LED lights.
As a business model, Kotak Senyum is arguably more scalable than traditional photography businesses; while it requires a larger outlay for booth costs, operating costs are lower as less skilled manpower is required at the booth; the process is fairly automated, and only photo assistants – not a professional photographer – is needed.
Fitri's business doesn't come into direct competition with wedding photographers either, as a photo booth is usually a standalone novelty for a wedding or function, and does not replace a free-roaming photographer who takes pictures throughout the event.
Sacrificing weekends, lugging the photo booths to events, dismantling and going home late after events and taking care of damaged equipment – Fitri and Hidayat have paid their dues as they aggressively campaigned for Kotak Senyum as a must-have for a party, wedding or corporate event. Two years later, they have their own office, a detailed website for bookings, and are now able to delegate to a team of full and part-time employees who cater to the minimum of 10 events a month.
But they cannot rest while in the lead as several photo booth startups have entered the fray, all who are competing for the same consumer pie.
"We're looking at expanding the photo booth services to coin-operated mobile photo printing machines and placing them at strategic locations," said Fitri. "We've also turned our office into a photo studio, and we now have a small photography and videography company, should the clients also want dedicated professionals to cover their whole events."
"Although we never intended it to be, Kotak Senyum is what allowed us to get married and build a family," added Hidayat. "And for that, we will always see this business as a blessing, and something that we should continue growing."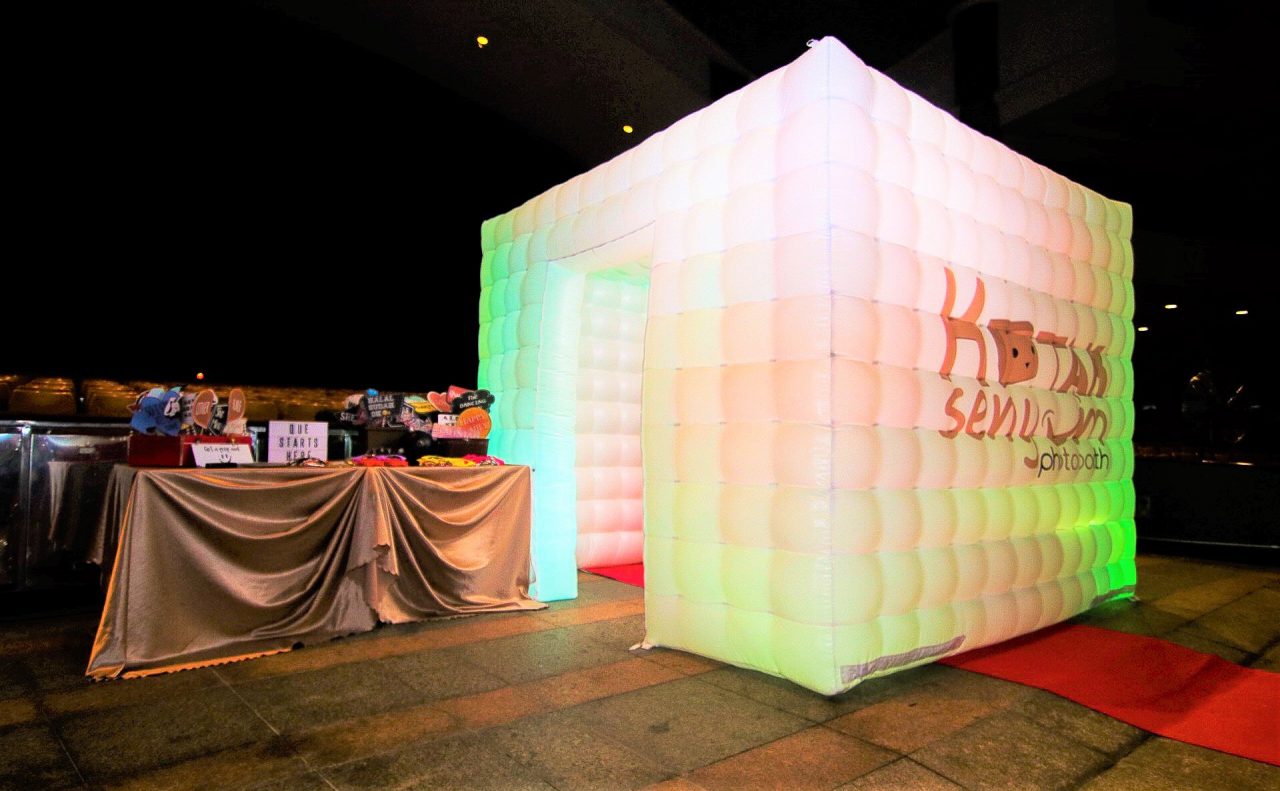 For more information, visit www.kotaksenyum.net or follow @kotaksenyumphotobooth on Instagram and contact +6738264118 or kotaksenyumphotobooth@gmail.com to get in touch directly. You can also visit their office at Unit 1, 1st Floor, Block A, Bangunan Awg Hj Metudsin H.A & Hj Abdullah H.M Adi-Beradik, Kg Kiulap, Brunei, located above RBC Express Fast Food in Kiulap.