Armed with 500 packs of banana chips and boxes of pineapple tarts, 23-year-old Nur Darina Sahari (pictured main L) boarded the plane to Nanning, China on September 8, hoping to do her humble village of Rataie proud at the 14th China-ASEAN Expo (CAEXPO).
With a population of just 2,292, Rataie, nestled south-west of Temburong, was the green jewel's sole representative at the expo and a fresh-faced Darina was nervous but determined to not let her village consultative council (MPK) down in their first international showing.
The weight of expectations, however heavy, were not the only contention the 23-year-old had to deal with.
Darina's mother, Runa Bagol (pictured main R), the head of the Rataie's women's economic bureau, who had intended to join Darina, was hospitalized and needed to undergo emergency surgery for a tumour.
"With her blessing, she insisted I continue (to the expo)," said Darina. "She did not want Rataie to pass up the opportunity."
Today, Runa has been cleared to resume her job at Temburong's District Office, where she handles accounts, as well as her duties within the MPK.
Call it fate or coincidence, the past two months has also ushered in an unexpected demand for Rataie's products; their debut at Seri Nova's One Village One Product Store at the departure hall of the Brunei International Airport last month has catapulted their products out of Temburong.
"Together with the 1k1p expo at ICC, we have been able to record sales over $3,000 in the past month or so," said Runa. Although still a long way from a full-fledged commercial enterprise, the figure is much higher than their previous average of $500 a month.
Director of Seri Nova Jessie Lim singled out Rataie's pineapple tarts as amongst the store's hottest sellers, and the village – which comprises mostly of houses under the national housing scheme – must now figure a way forward to increase production if it intends to capitalize on newfound demand to scale the business beyond just a part-time group activity.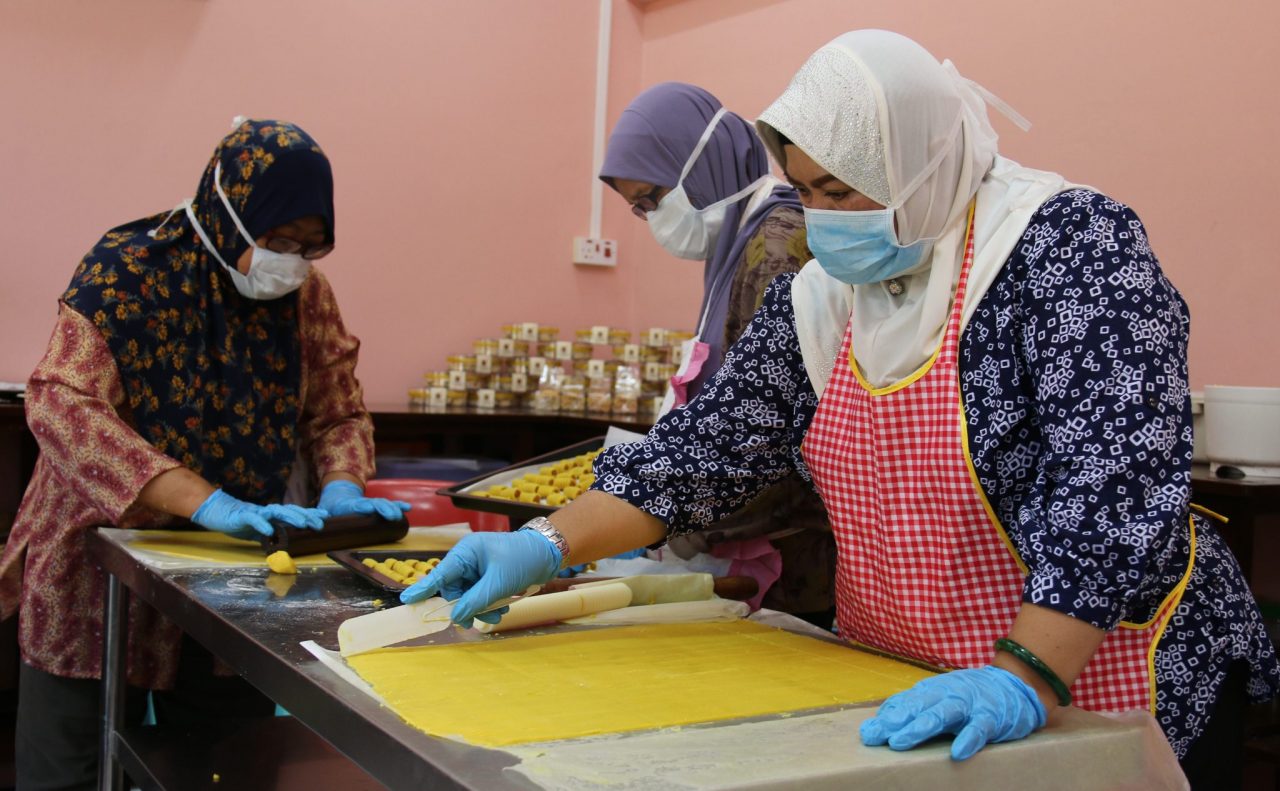 Production, carried out by 6 to 10 residents – mostly seniors – takes place at a kitchen extension at Mukim Bokok's community hall, typically during weekdays.
Their mainstays, pineapple tarts and fried banana chips or kerepek, were pioneered by Runa and Unah Gaip. The tarts, just over an inch long, have a sugary center that's made out of local pineapples, or if time is pressing or supply is low, bought wholesale in jam-like form.
They are rolled into small slugs, and then wrapped in a slightly salty, crumbly pastry resembling shortbread, and baked for 10 to 15 minutes.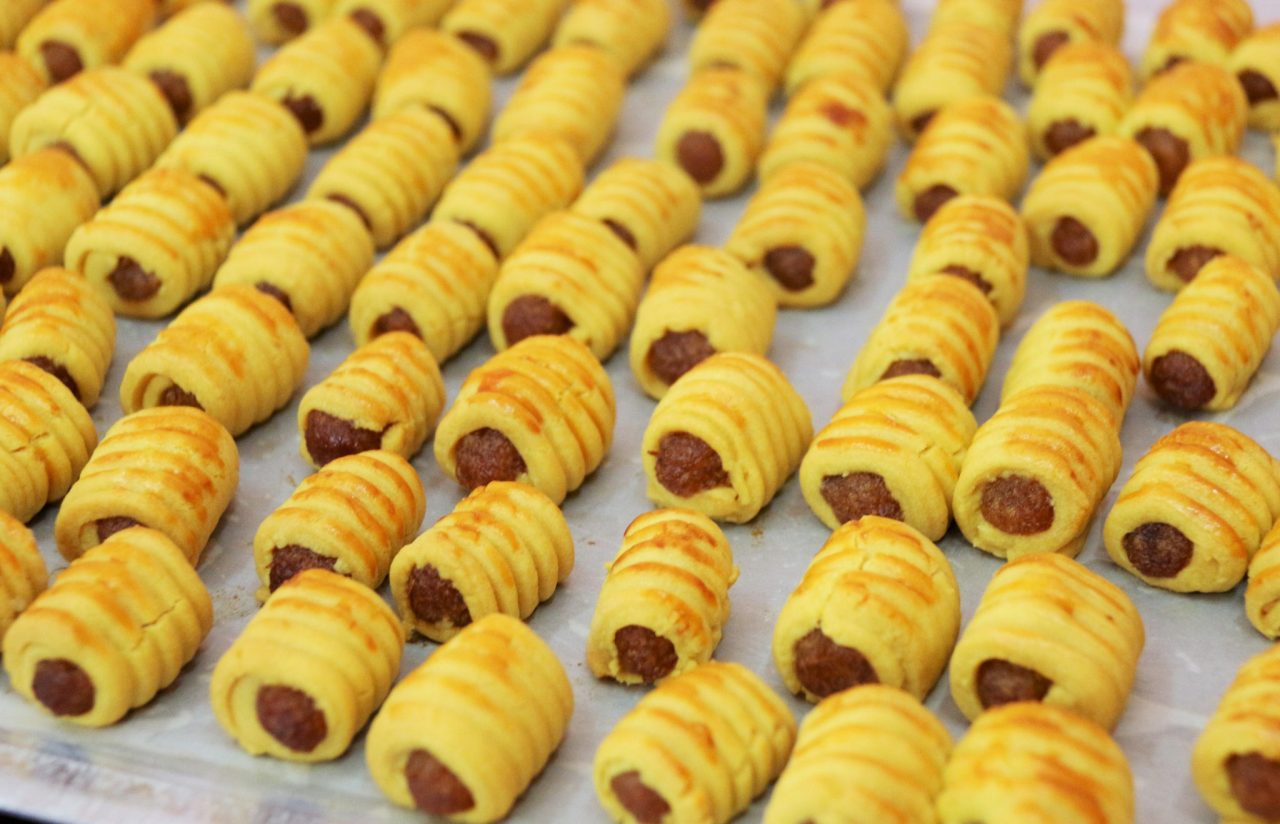 In Temburong, they're sold in small, one dollar packs for eight tarts, and in 300-gramme containers at the airport for around $7.
The banana chips are more straightforward. Each banana, of the pisang sabah variety, is sliced vertically into six to eight parts, dried and lightly seasoned, before being deep fried for five minutes. A clear, thick syrup of sugar, salt and lime is then glazed over.
"We struggle to get the young involved," admits Runa. "If we were able to get permanent (monthly) salaried staff we could increase production, but we don't have the means to do so right now."
Later this week, a Rataie representative will drive to the capital to handover a new order to Seri Nova. Runa and her team actually have their own small side businesses, selling mostly food either in Bangar's tamus or by delivery. Darina herself re-sells health and beauty products.
For those not fortunate enough to secure government jobs in Temburong, employment through the private sector – which is still in its infancy – is currently quite limited.
Instead, residents have taken matters into their own hands, doing whatever it takes, whether it's selling here and there, just to get by.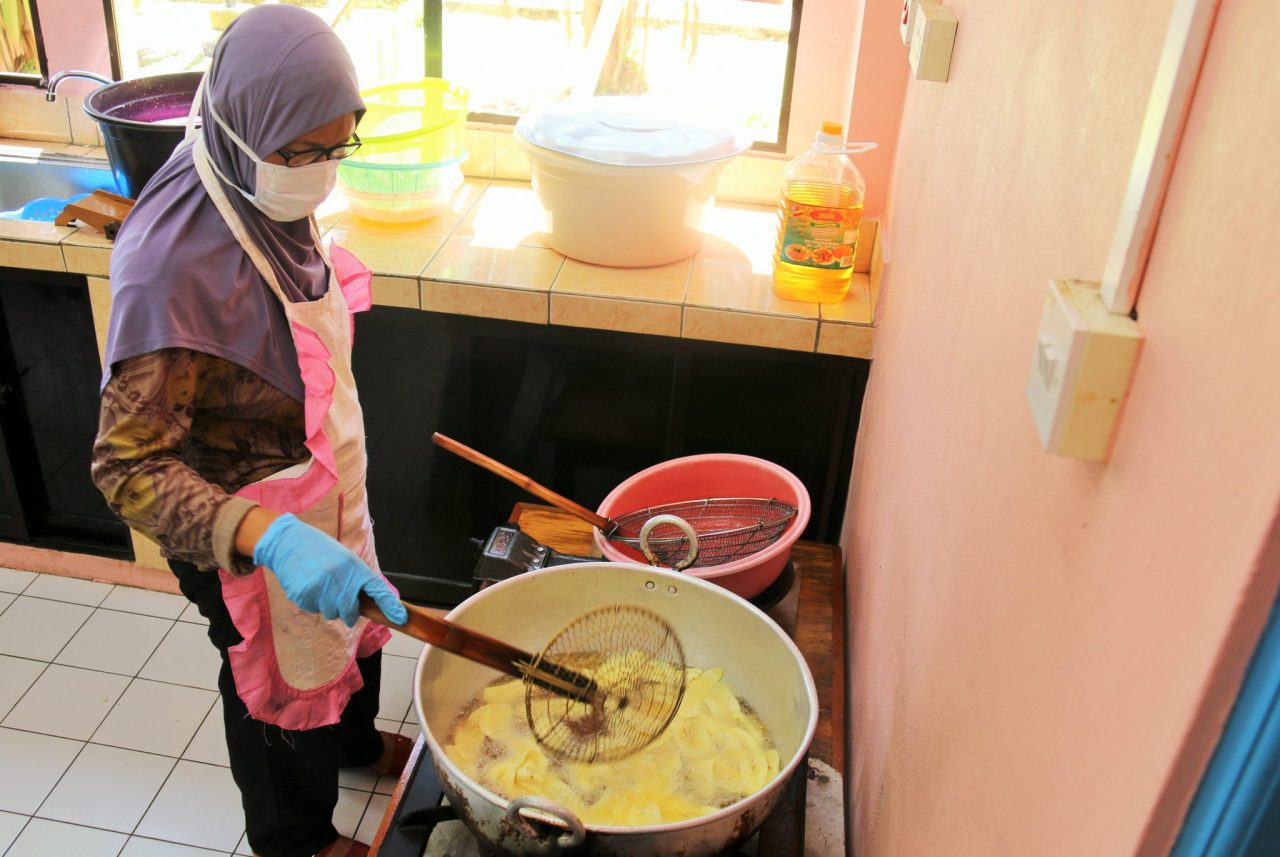 "We began in the mosque kitchen 11 years ago with $160 (in capital) contributed by eight members," recalls Runa, who is planning ramp up the MPK's activities, as well as her own small cakehouse, when she retires in the near future.
"The government has been supportive (providing over $7,000 in basic equipment). But there is still much to do. Not just us (Rataie), but if other MPKs and small businesses in Temburong could share a proper food incubator (central kitchen) where we could cook and package (under the right standards) we could not only increase production but gain (the necessary) certification."
Darina hasn't decided if she'll move to the capital, although quite a few of her former classmates have long done so.
The winds of change have begun sweeping Temburong; there is much discussion of the implications – social, economic and cultural – of the highly anticipated Temburong bridge once it is completed in 2019.
Whatever comes, MPK Rataie's products – and their fate – rests with the skilled hands of its women bureau.
To order or learn more, contact Runa at +6737188745 or Darina at +6738924698.