About halfway along the five-kilometer route from the Pandaruan border to Bangar stands a signpost for Abu Marta's kitchen – one of the few eateries in Temburong that stay open past 9pm.
At Abu Marta's, it's a family affair. Retired teacher Abu Bakar Hj Aji (pictured main R) – affectionately referred to as cigu by regulars – is at the helm, with his son and two daughters working in tandem to deliver a menu that carries all the reliable, affordable staples of a Brunei warong with just a dash of novelty.
From top L to bottom R (clockwise): nasi katok buttermilk, ABC, kway teow basah and nasi ayam penyet, priced between $1 to $4.[/caption]
Named after Abu and his wife Marta Hj Omar (pictured main L), Abu Marta's began as a home food delivery service four years ago by their son Muhd Waie (pictured main C), a hulking but soft-spoken 23-year-old who was unemployed at the time.
"Our main focus was delivering nasi katok to schools and government offices," said Muhd Waie. Enough to differentiate them was that each pack of rice and fried chicken came with sambal tiga rasa or three separate flavours of chili paste, as opposed to just one, each with increasing spiciness.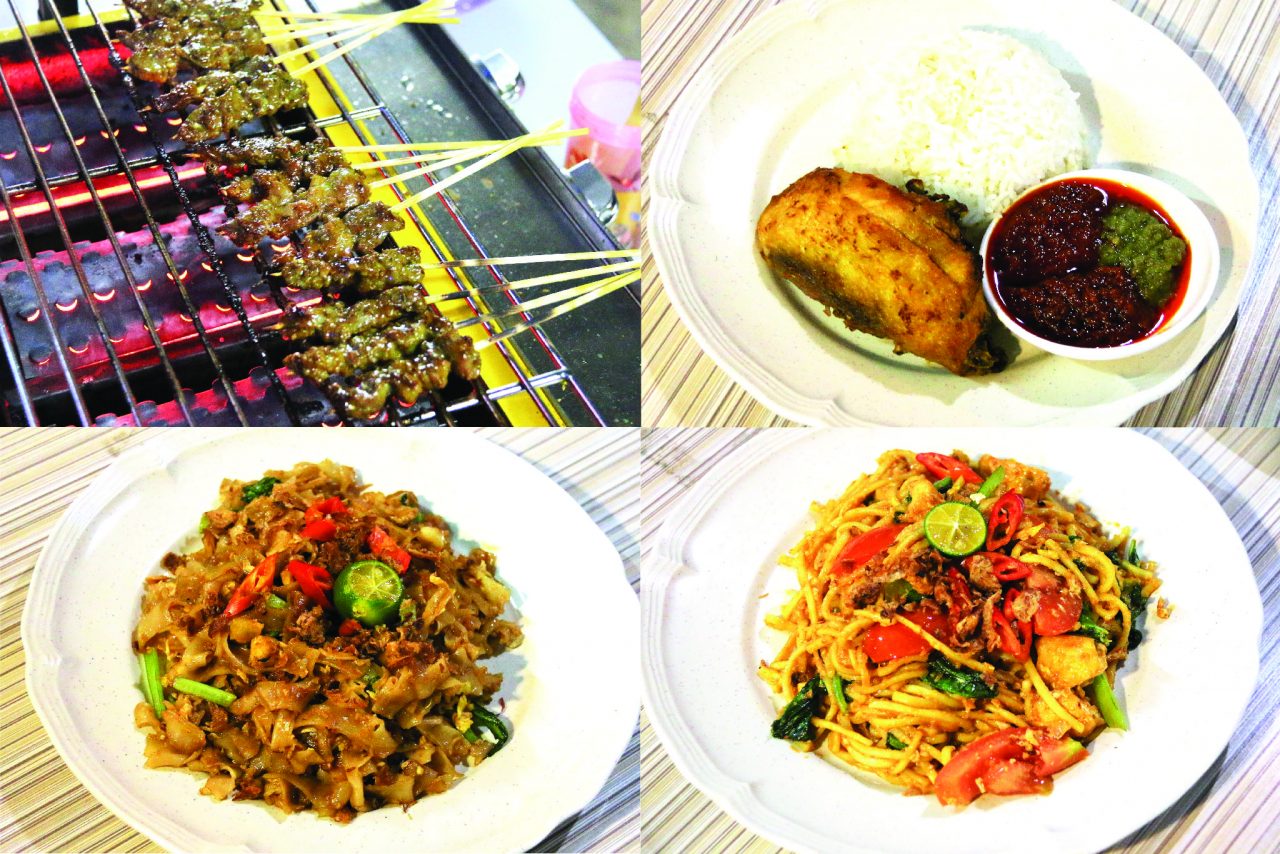 For those tired of fried chicken, they could have their chicken ala buttermilk, without a change in price. Most orders were placed online, through their Facebook and Instagram accounts, or through text or WhatsApp.
"We took a look around in Bandar what was trending and we see if we could replicate it in our own way here (in Temburong)," said Waie.
Later that year, Abu retired from teaching, turning his focus and funds to the business; building a dedicated kitchen and a pick-up window for customers. In 2016, they began opening seating space, and last Ramadhan, sealed off and converted their air-conditioned living room into a more comfortable dine-in space for customers and private functions.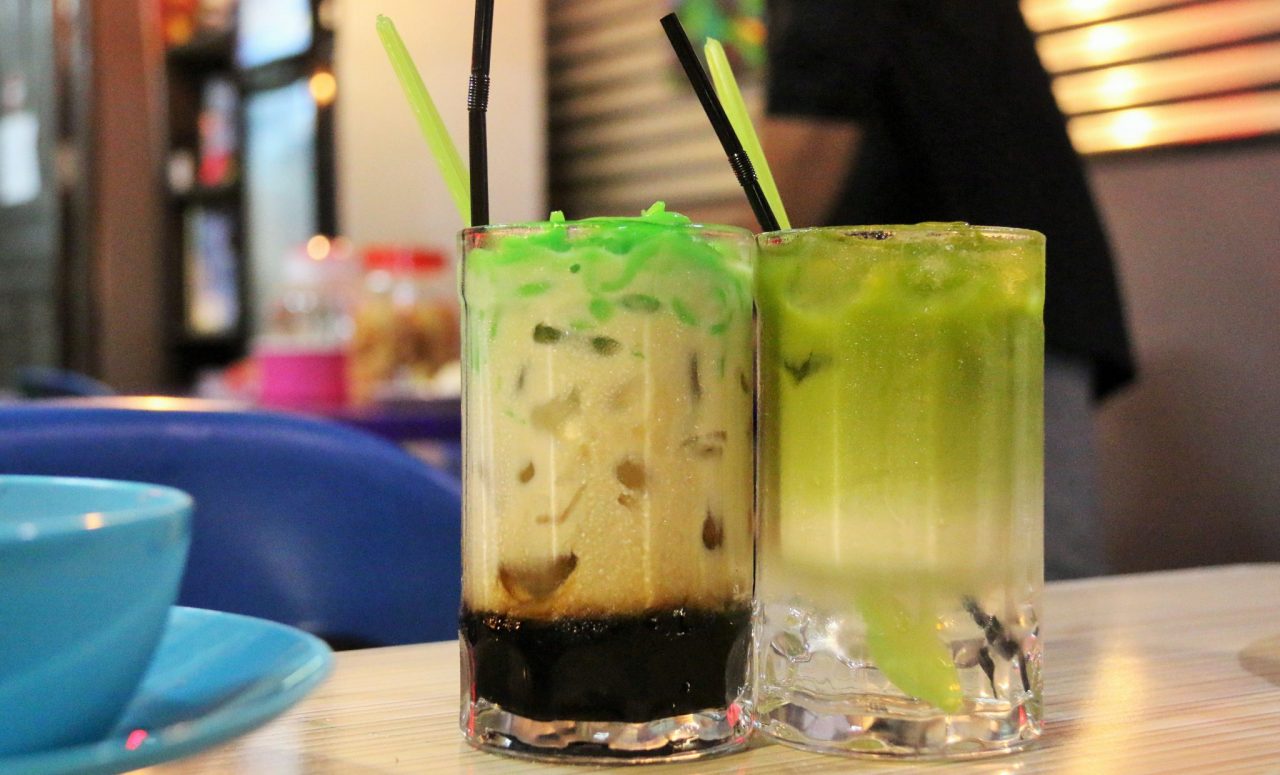 "When I retired we decided that it was best to invest part of the retirement funds into this business," said Abu. "Otherwise it would just be left in the bank, or used for traveling or to buy things. Looking back, I am happy we did so, because we now have a sustainable business, that not only provides for my family but for others as well."
Two of Waie's sisters have become increasingly involved in the business, and to further sustain operations – where they typically open for 15 hours a day – five other local residents are employed, mostly youth looking to gain experience or are waiting to further their studies.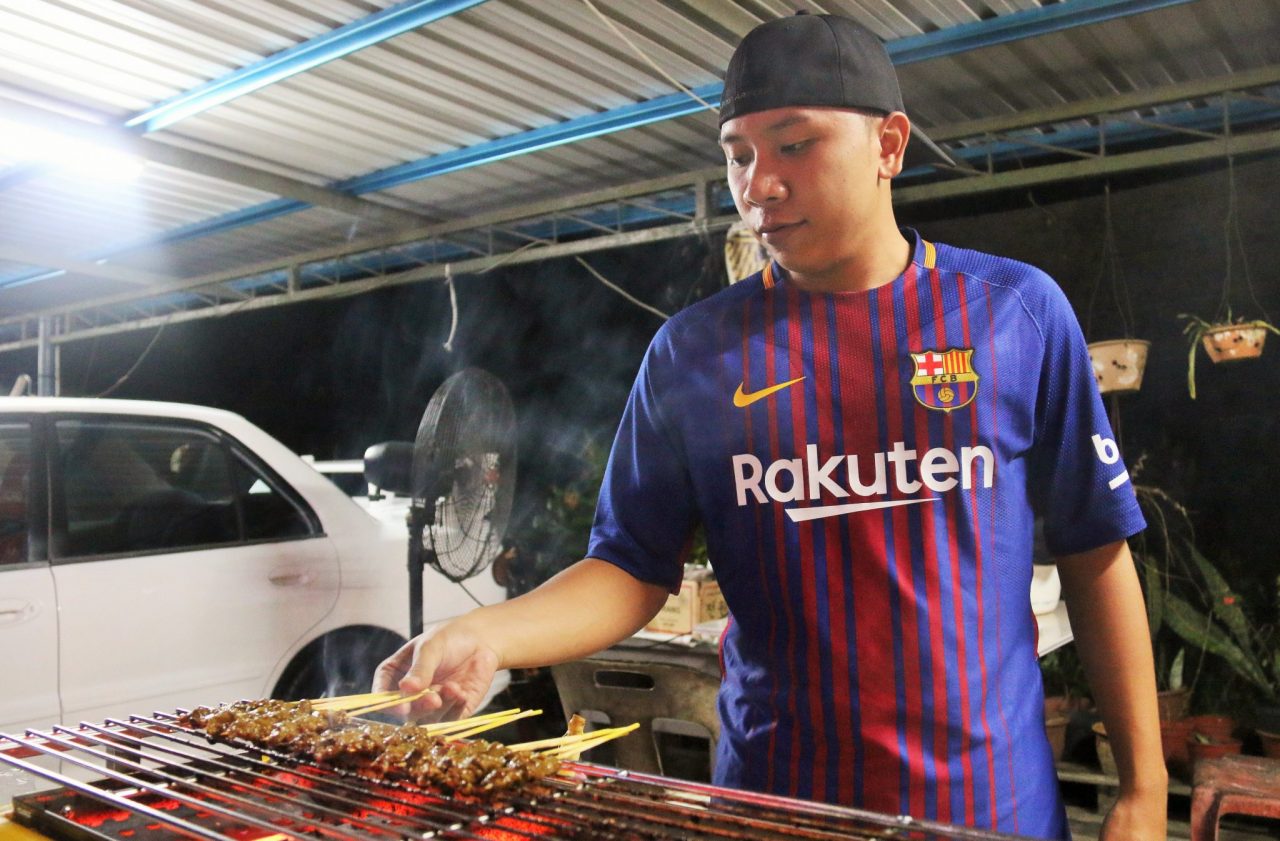 It's almost 10pm on a Monday as I pull up to Abu Marta's. The lights are already out in most of Bangar, and the town has all but emptied out.
Abu's home compound, however, is buzzing with chatter, shining lights and two rows of at least 10 cars parked.
"We serve 8am to 11pm," says Abu smiling. "What would you like to eat?"
Abu Marta's is located at Number 1, Spg 222-26, Kg Batang Tuau, Temburong, PA3351 and opens from 8am to 11pm daily. To learn more follow @abumartaskitchen.bn on Instagram and contact +6738257101 or +6735222344 to get in touch directly.