Like the downscaled Gerai Ramadhans (Ramadhan Foodstalls) in other districts, Belait too features a more spacious layout with 92 vendors this year – about half the number prior to the COVID-19 pandemic.
Similar to previous editions, the Gerai Ramadhan Belait is split into two locations; 88 vendors are at the courtyard of the Tudung Saji Market, while the remaining four are at Pasarneka Seria (also known as the Seria Wet Market).
Vendors in KB have also been segregated into categories of grilling, cooked food, and general retail; with with two overall zones for visitors, each with a maximum capacity of 300 persons.
Belait is one of the more affordable main Gerai Ramadhans for businesses with rental at $90 for the fasting month. Here's a sample of what's on offer.
Gerai Ramadhan to your doorstep: Berambih Delivery Service
With the outbreak of COVID-19 in 2020 accelerating the adoption of delivery services, Berambih looks to separate itself by tackling the seemingly challenging task of taking on delivery orders from all the vendors of Gerai Ramadhan Belait.
Setting up front and centre at Tudung Saji, Berambih accepts orders through their hotline +6737379121.
For customers who know what vendors they want to order from, it's straightforward. But for customers unsure of what vendors have set up, Berambih will go the extra mile to ask what dishes they are looking for, and scour the gerai to find it.
"If they do know (which stall) we will go there to buy on their behalf; if they don't know (which specific stall) then we will find whatever they are looking for – if we can't find (it), we'll update them," said Berambih representative Amir Safwan.
Berambih delivers throughout the Belait district – with the exception of Jln Labi – starting at $3 within KB and up to $6 for Sungai Liang.
Only the delivery fee is charged if orders are made from a single vendor; for two or more vendors there is a flat (single), add-on fee of $2.
A collective of runners located in Belait, Berambih was established in October 2021 to cater to the district as both a delivery and personal shopping service.
The Gerai Ramadhan Belait marks their first time setting up at an event, as they aim to expand their reach, recognising the opportunity poised by those still quarantining at home.
"A lot of people are undergoing QO (quarantine order) but would still love to partake of the food from the gerai. So whether it's getting food or other items from (retail) shops, we can help," added Amir.
Two decades of grilling: Lumut Satay House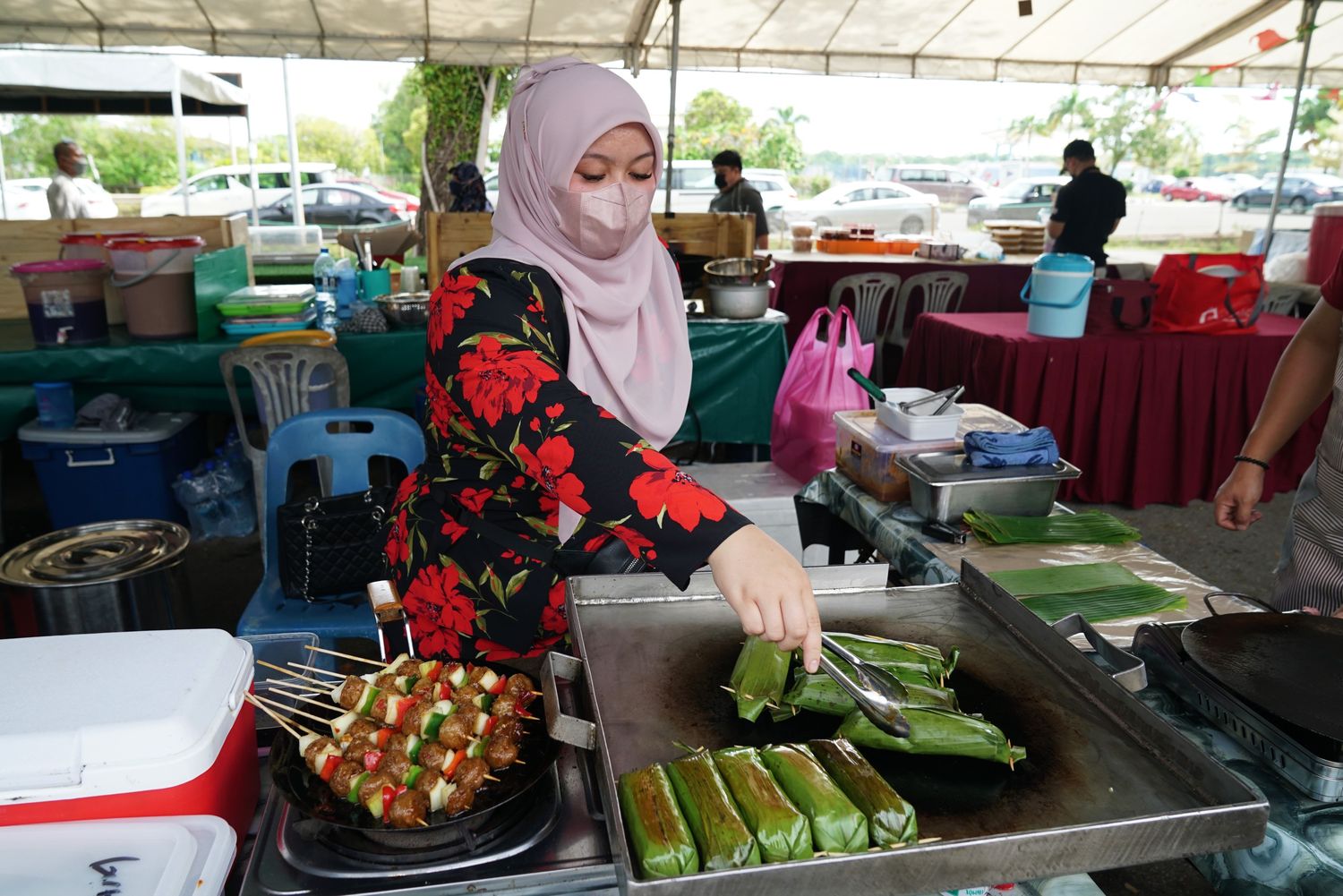 With their restaurant located in the more residential area of Kg Sg Bakong, the Gerai Ramadhan Belait is an opportune time to try Lumut Satay House's grilled dishes, which the family has been serving up for more than two decades.
In accordance with the gerai's regulations, the family has split their operations into two separate booths: B2 has their grilled offerings while their other cooked food is at A1.47.
Satay (Malay skewered meat) and ayam golek (Malay rotisserie chicken) are their mainstays; with new items this Ramadhan being the nasi bakar (grilled rice with fillings wrapped in banana leaves) with either prawn, chicken or beef, and bakso bakar (skewered grilled meatballs).
"Our satay is made from our grandparents' recipes, while the ayam golek is a creation of my father's," said Nurhasimah Hasim, who has been helping in the family's business for over a decade.
Al-Fatteh's crispy chicken skin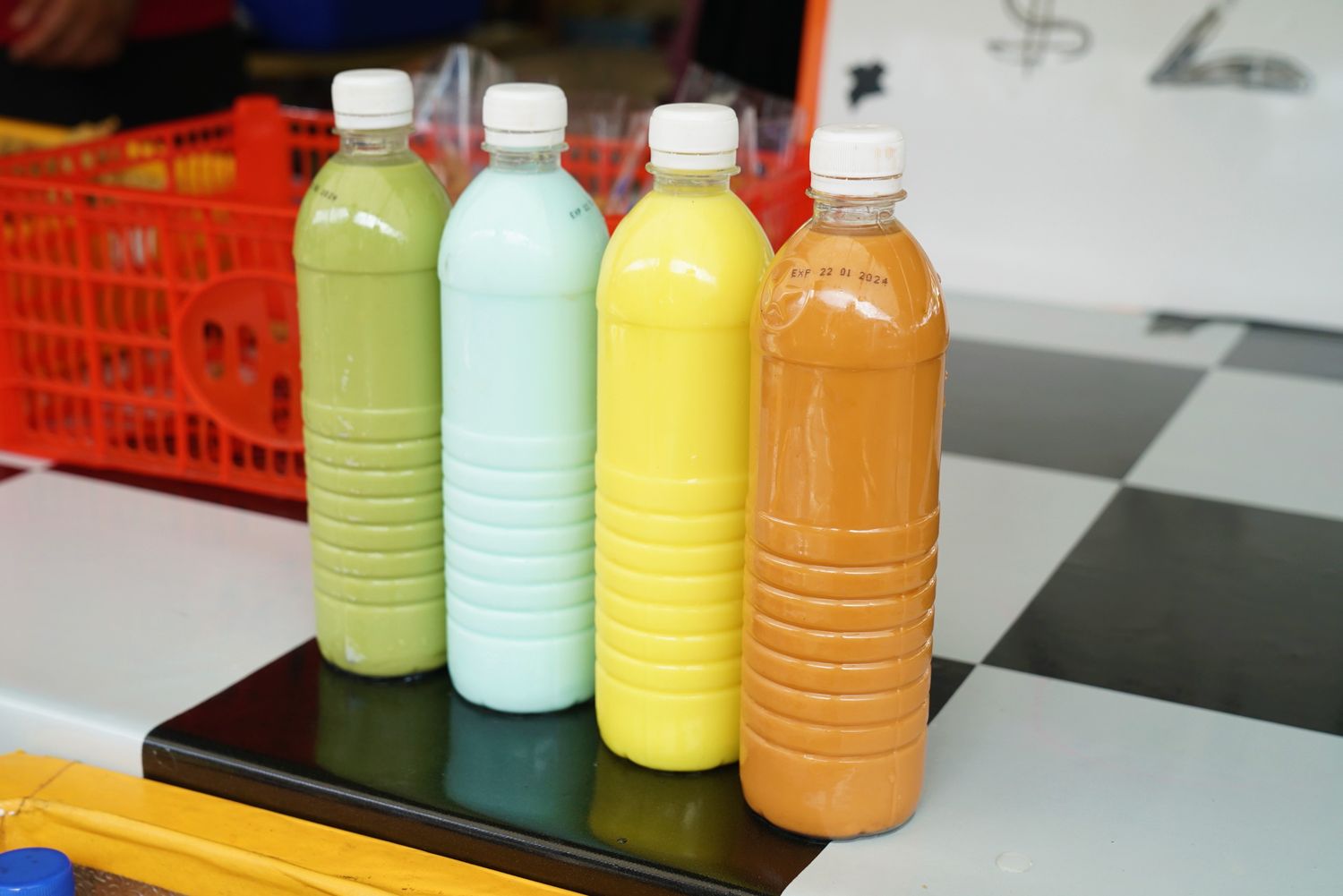 For those who simply can't get enough of the skin of chicken that they're willing to have it on its own, Al-Fatteh's booth at A1.12 is ready to indulge.
It's $2 for a bag of their Kentucky-styled fried chicken skin, arguably somewhat of a rarity at the Gerai Ramadhan, which owner Md Faisal Ismail has been preparing since 2015.
"Initially, no one was selling fried chicken skins (only). Especially battered. So we tried it Kentucky-styled, and the response took off unexpectedly, so we've focused on it ever since," said Md Faisal.
Al-Fatteh also sells bottled sweet drinks with some unique flavours including vanilla blue, a milkshake-like combination of vanilla and citrus.
They also operate a stall at Teratak Ayahanda where they sell other local dishes, while also delivering to convenience stores such as Famiya in Pandan 5.
Sotong tutuk gets an upgrade: Sotong Giling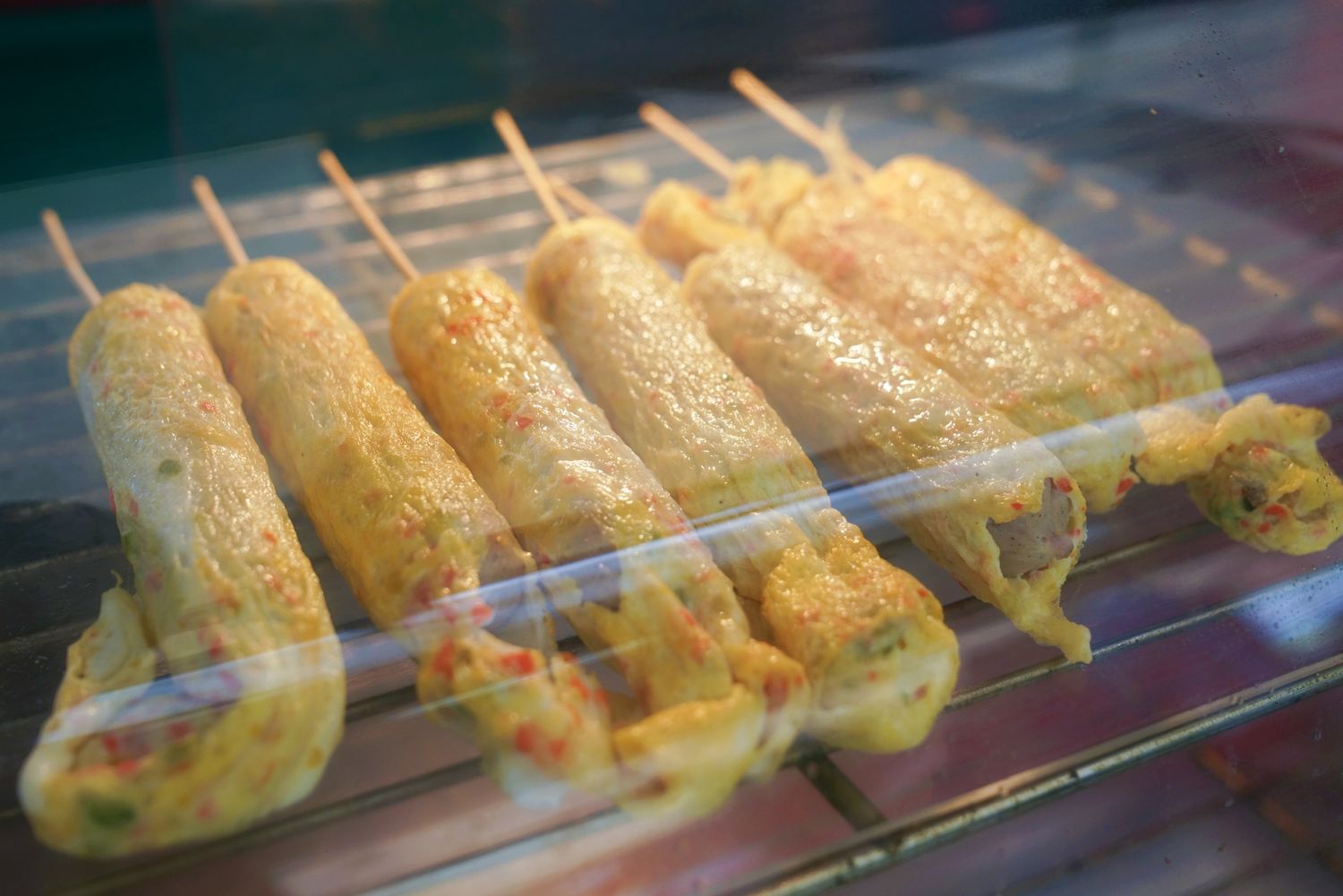 A traditional favourite at local pop ups is sotong tutuk; grilled, dried squid or cuttlefish that's tenderised with a hammer and served with chilli sauce.
Though Hj Masri @ Md 'Ataullah Hadi and his 18-year-old son Abd Haziq are well-versed in manual tenderising, they've eschewed the traditional tutuk technique with a machine roller that compresses or gillings the squid more evenly, in less time and with less wastage.
"Now we call it sotong giling. When we roll it, the arms don't get damaged as much, and the more we roll, the smoother and longer the sotong gets," said Abd Haziq.
Aside from the seafood delicacy, they also sell sostel – sausages wrapped in an omelette – as well as ABC (crushed ice drink) and homemade sambals.