Handweaving soft toys may have not much to do with chemical engineering, management or technology for that matter, but for 25-year-old Master's student Janice Kong there's an unassuming similarity in the attention to detail.
Crotcheting – creating fabric by interlocking loops of yarn or thread using a single hook – is a discipline centuries old, but Janice's focus revolves specifically around Amigurumi, a Japanese art of crocheting stuffed soft toys, which has recently enjoyed a surge in global popularity as online crafts marketplaces like Etsy continue to grow.
The chemical engineering graduate – who's undergoing a Master's in management and technology from Universiti Teknologi Brunei – whips out her phone to show a sample Amigurumi design template for a toy animal found online, which breaks down 50 different patterns to follow, each mapped out precisely for the body, arms, legs, heads, ears and eyes.
"Depending on large or complex the design is, it'll take at least a day or two to finish," said Janice. "I've begun creating my own design templates now, but for custom creations, they take much longer."
A self-described "pokefreak", Janice learned about Amigurumi initially as a collector looking for harder, more plastic or clay Pokemon figurines, before stumbling across softer, handwoven plushies online.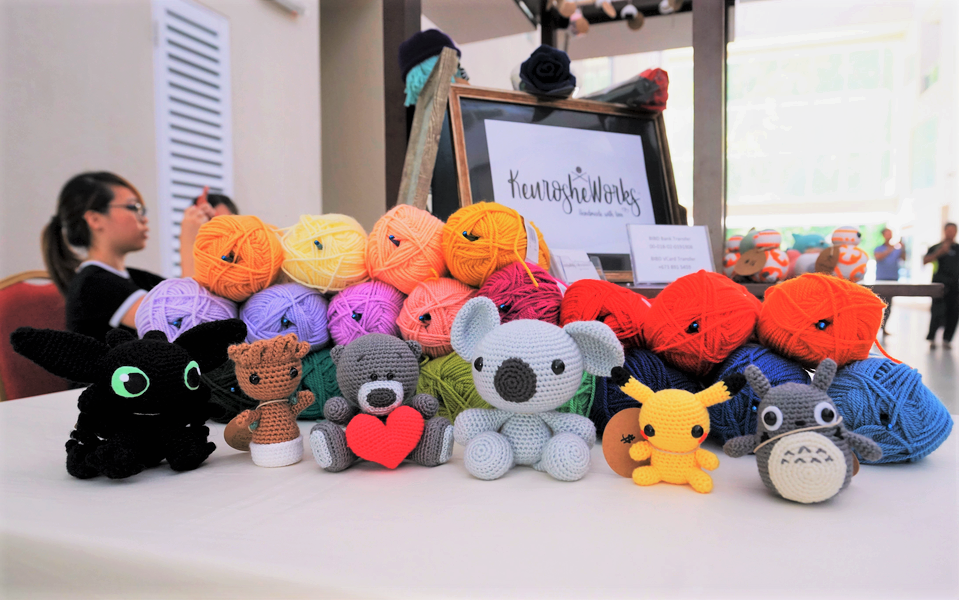 "The price (of the amigurumi versions) initially shocked me, cause they were much more expensive than the standard figurines," said Janice, who was pursuing her degree in Australia at the time. "So I figured that I'd just buy the starter's crochet kit instead."
After returning to her hometown in Kuala Belait in July 2016 – and was waiting to hear back from job applications – she dusted off the starter kit which carried the pattern for Star War's Yoda.
"When I found out how time-consuming it was just to make a single doll, I kind of got where the (higher) price was coming from," laughs Janice. "But it was a good challenge, and with each toy, you'd get better and better. I was hooked. It became really rewarding for me."
By March 2017, she had dozens of handmade toys, bought different sized hooks and had begun sourcing for yarn and fabric from the UK – as well as the wool to stuff them – to create higher quality plushies. She set up an Instagram account Keurosheworks to sell the dolls but kept the prices conservative, mostly in the $10 to $40 range.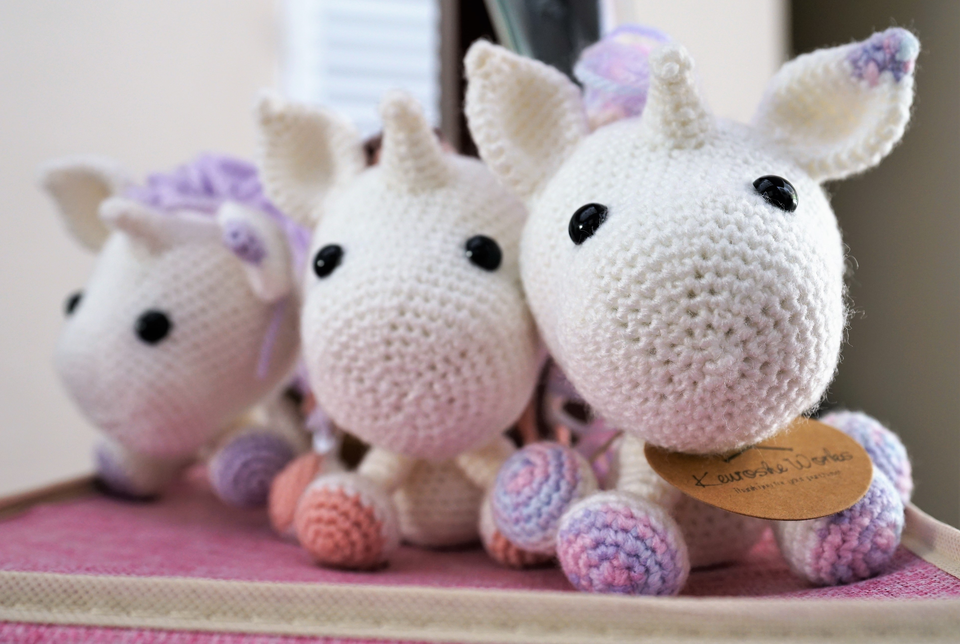 "What I learned from the business side is that over time, it was more effective to have a standard range (of toys), because the more of the same pattern you made, you'd not only be able to do it faster, but increase the quality and consistency," said Janice, who continued crocheting while enrolling to her Master's at UTB.
"With custom orders, although the price can be higher, there is no written pattern down yet, so creating the pattern or searching and buying the pattern online costs more time and money, and you don't really know if there's more demand for multiple versions of that custom order."
The 25-year-old is modest when asked about the business' future ambitions, because when viewed strictly in terms of scalability and profitability, a doll sold at $20 to $30 that takes a full day or two to make, would be a challenging model to turn into a full-time, professional pursuit.
"I'm open to learning how to increase the productivity and sales," says Janice. "But either way, I will still continue to do it."
To learn more follow @keurosheworks on Instagram and contact keurosheworks@gmail.com or +6738915459 to get in touch directly.