Leveraging their strategic location in the heart of the capital, local burger joint The Fork has helped over 15 micro businesses by hosting them at their first Ramadhan weekend pop up event Sahur Time.
The Fork has hosted Sahur Time every Friday and Saturday throughout Ramadhan outside their unit in at Pavo Point, featuring rotating batches of four to five vendors, who offer food and beverage that complements The Fork's menu of specialty burgers, such as pastries and coffee.
Marketing Executive at The Fork Anati Halid said the invited vendors – many of them home-based – were offered to join the pop up at no cost, with the option of setting up at the building's exterior patio for live cooking, or inside the building's first floor in front of their unit.
"The response has been very positive so far; although we've kept the total number of vendors per event small, we try our best to offer a good range of vendors every week so visitors can get all their sahur cravings under one roof: they can have our burgers alongside coffee, pastries, and other savoury food," said Anati.
Helping new brands gain a foothold
For newly established brands Ngupi and Tradisi, participating in a sahur (pre-dawn meal) event provides an opportunity for them to ease into the pop-up event space without the more hectic pre-sungkai (breaking of fast) crowds typically seen at the daily Gerai Ramadhans across the country.
"We operate a grab-and-go coffee (kiosk) outlet in Impiana Jaya (Kiulap) where there's no seating, so for Ramadhan we decided to join sahur pop ups so we could cater to crowds who wanted to have a seat while trying our coffee," said Ngupi's owner Md Zulfadzli Zulmajdi.
The 25-year-old recent Universiti Brunei Darussalam graduate said that although sahur pop up markets tend to be smaller, vendors get better "quality exposure" amongst visiting customers, increasing the likelihood that they earn new returning customers.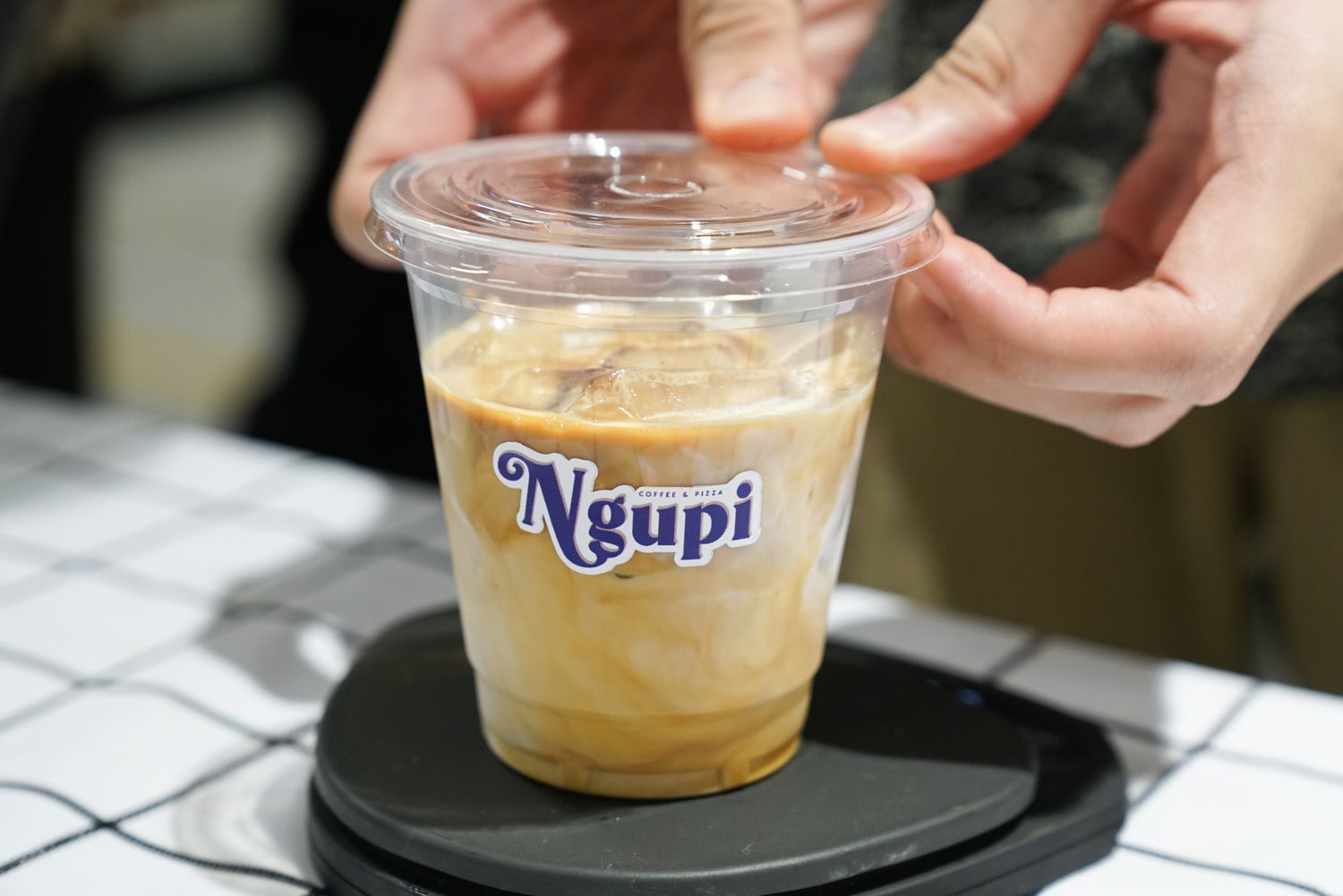 Meanwhile Tradisi.BN hopes to use pop ups to increase brand awareness before considering turning their takeaway-only home business into a home eatery in the future.
"This is our first time selling outside our home," said Syurah Musa who oversees Tradisi's marketing and sales, while her mother prepares the food. "We offer traditional food; our house oversees the Brunei bay, which also sticks to the tradition, so we hope to be able to share that with people by opening a restaurant from home."
The Fork eyes local and international expansion
Officially opened on May 28 last year coinciding with National Burger Day, The Fork is one of several businesses under the HIF&B group which also includes fine dining restaurant Tujuh.
The Fork is styled as a fast food outlet with burgers priced between $4 to $9 plus an additional $3 for fries and bottomless soft drinks. Their current menu offers eight burgers separated into three categories: beef, smashed, and chicken.
The Fork Classic is their most popular; a grilled cheese burger with a beef patty, caramelised onions, American cheddar, and a signature creamy spicy-sweet sauce.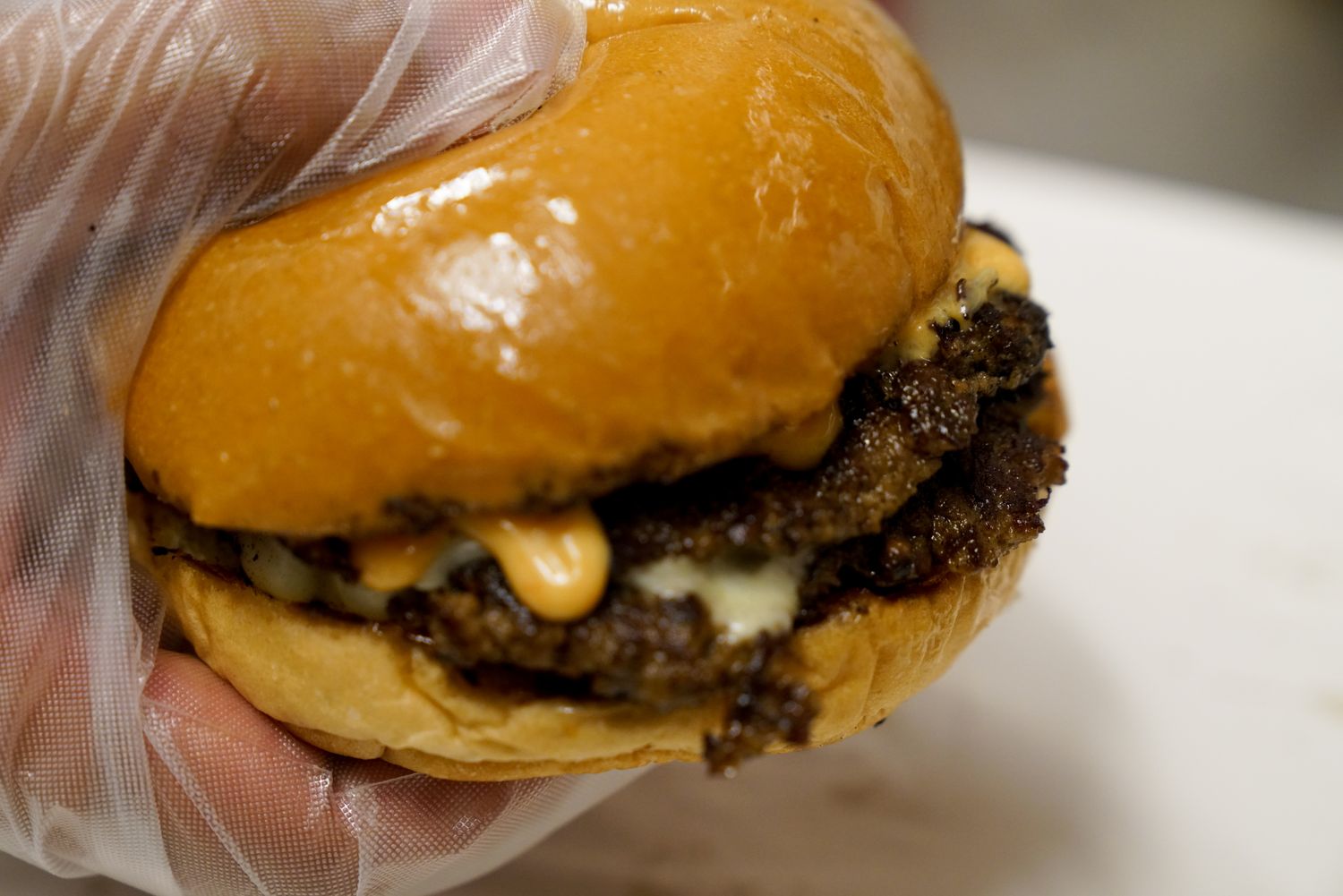 Their newest line is their smashed beef burger series, which offers a burger with options of one to three patties which are "smashed" or pressed out onto the grill when cooked – increasing the contact points of the meat, providing a different texture and taste than standard shaped patties.
Anati shared that the brand is focused on doing more research and development (R&D) while also standardising quality and operations to enable them to expand locally with more branches as well as internationally.
"There's a lot of R&D that goes into every burger we push out because our main objective is to translate our quality through our burgers and overall service," she added.