What is the business of choice when a former Samsung Vietnam executive meets a Brunei oil-and-gas professional?
For married couple Maziznabel Md Faderin Lee and Maisarah Nguyen, it's building their own Vietnamese restaurant Pho Ngon, which recently made its first foray outside of Belait by opening at Darussalam Enterprise's (DARe) Kontena Park (KP) in Anggerek Desa.
Pho Ngon – translating as 'Delicious Pho' – puts their namesake, and Vietnam's national dish consisting of a clear, herbal beef broth with rice noodles, at the center of their menu.
"We believe we are cooking a very original pho," says Maisarah. "We slow cook the beef marrow for 12 hours every day to create our broth."
While restaurants serving Chinese, Indian, Japanese, and Indonesian cuisine have long become staples of Brunei's F&B scene, Vietnam-themed establishments aren't nearly as common, which the couple are hoping to change.
"Aside from the pho, we also serve coffee using beans from our own family farm in Vietnam," says Maisarah. "We also have Gỏi cuốn (spring rolls) and Bánh mì (French-styled baguette sandwich) – bringing the original taste of Vietnam to you."
Not content with just occupying a corner unit on the first floor of an old Seria shophouse, Pho Ngon's expansion into KP is part of their wider ambitions to set up a chain of eateries nationwide.
Becoming a household Bruneian name synonymous with Vietnam cuisine is their goal; but what is the backstory of how they came to be?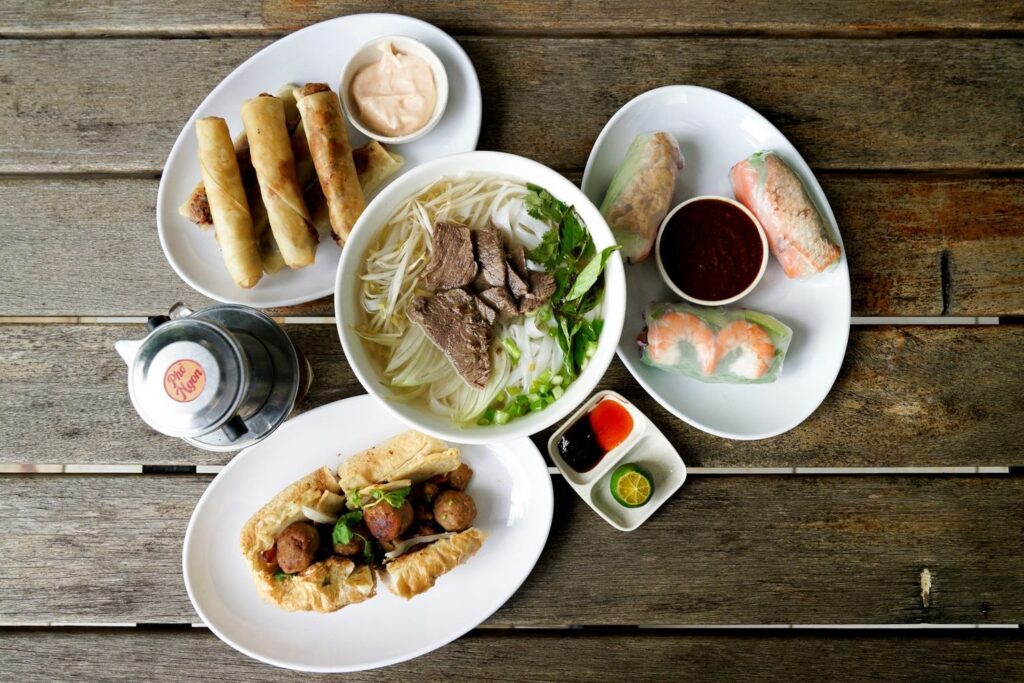 From couch surfing to coffee fields: the beginnings of Mabel Trading
While some entrepreneurial journeys are borne out of individual drive, others are a marriage of synergy.
Though they both worked for businesses, Maziznabel and Maisarah's own careers and backgrounds were not exceptionally entrepreneurial.
With his family roots in Sg Liang, Maziznabel found himself working for companies in the oil-and-gas sector in his hometown district, doing equipment maintenance and certification for platforms.
Maisarah meanwhile, was a MBA holder who had worked as a lecturer and HR professional.
In mid-2017 she decided to leave her job as a field force manager for Samsung and travel Southeast Asia for two weeks – visiting Philippines, Brunei, and Indonesia while using the Couchsurfing platform, which Maziznabel had listed his place on as a homestay.
"It was my first and last time being a tour guide," quipped Maziz. Maisarah was in Brunei for only five days, but the duo would remain connected online, developing a long-distance relationship, which saw Maziz fly to Vietnam that same year to meet her family.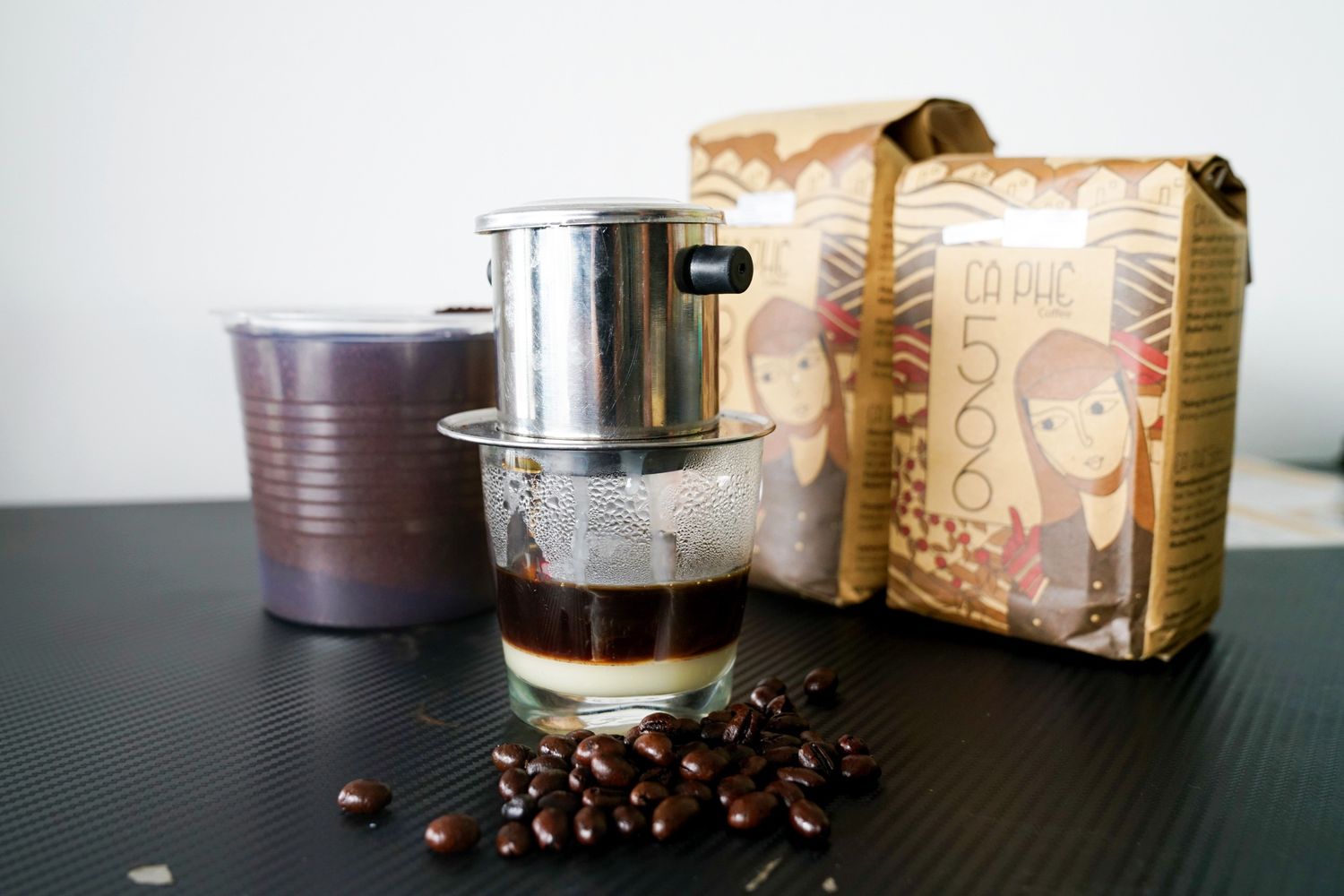 There, Maziz got to know of Maisarah's smallholder family farm – part of a wider collective – which grows mostly coffee over its two-and-a-half hectares in the Lam Dong province.
"The coffee was very good, so I thought I would bring some back to Brunei, and maybe start a business importing the coffee," said Maziz.
Mabel Trading – a portmanteau of Maziz and Nabel – was registered and began importing Ca Phe 566's coffee beans, produced by Maisarah's brother, along with other Vietnamese products including nuts, honey, and organic toys.
A year later, the couple tied the knot, and Maisarah would relocate to Brunei. Mabel Trading however wasn't a full-time pursuit of the couple yet, though Maisarah's privately-hosted cooking classes were gaining traction.
"When I moved to Brunei, I kept myself busy by hosting some Vietnamese cooking classes, and my students encouraged us to consider opening our own restaurant," said Maisarah.
"Growing up, my aunt ran small pho eatery and I would help out. I had many good memories of it. With the feedback from my students, I talked to Maziz, thinking perhaps we could indeed do it."
Second wave stifles Pho Ngon's early spark
As an entity under Mabel Trading, Pho Ngon began as a home-based takeout business in Ramadhan last year, before setting up a kiosk in Supa Save Seria the following month.
About a month in, Maisarah spotted a rental opportunity for a corner unit while walking around Seria town.
"Although the building is old, going in to see the unit on the first floor, it has these nice windows which has a view that overlooks the town," she said. "I thought, 'This would be a perfect place to start.'"
Though Brunei had seen off the first wave of COVID-19, borders still remained closed, so in-country travel and spending was reaching new heights upon Pho Ngon's opening in June.
"The response (upon opening) was overwhelming. At times it was so full that we had to turn away customers," said Maziz, who left his job to operate the restaurant full-time.
"Unfortunately it was short-lived, because by August the second wave had arrived and dining-in was stopped."
Like many eateries forced to grapple with the dining-in ban, alternative arrangements such as focusing on takeaway and delivery were a must.
The proliferation of food delivery apps also helped to cushion the blow somewhat, but for lesser-known eateries based outside the capital like Pho Ngon, signing onto them was a lengthier process, taking up to several weeks.
"We only barely survived; enough money to pay salary and the ingredients. We had to take on multiple roles (to lower costs). Our biggest contributor during this period were actually company/group orders and orders for frontliners," added Maziz.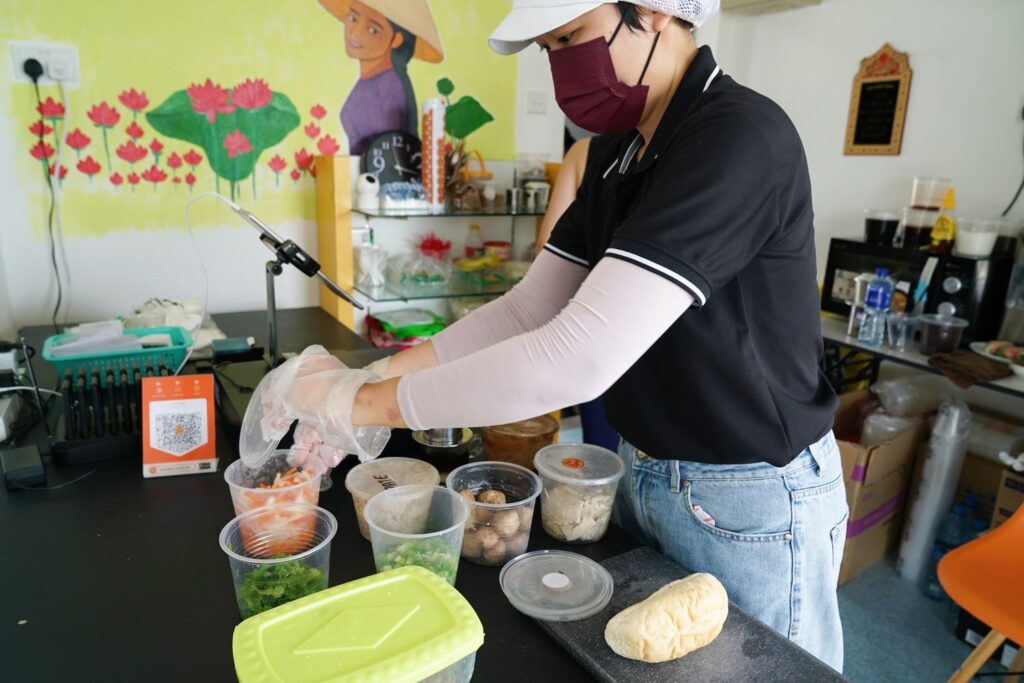 Repositioning for a breakout year with DARe
The couple had previously visited KP when supplying coffee beans to Kupi Tu Wa Ga, part of the establishment's third cycle.
To visitors and the surrounding Anggerek Desa Technology Park community, KP is simply a food-court styled facility featuring eight units.
Internally, DARe operates KP as a capacity development initiative to help early-stage F&B businesses.
Organised in cycles, each group of eight tenants receive 12 months tenancy with rental at $350 monthly. The year-long experience is aimed at helping them gain the necessary experience as well as funds to then launch their own establishments.
The fourth cycle, of which Pho Ngon is participant of, had to undergo a two-month training and selection process, prior to opening this month.
Impressed by the training received, Pho Ngon has taken the initiative to upskill further by enrolling into DARe's flagship startup development programme Accelerate, which targets startups with ambitions of scaling rapidly through leveraging innovative business models, investment, and technology.
Being a part of both programmes also connects Pho Ngon to DARe's wider ecosystem which includes financing, factory space, and mentorship.
"Attending the courses was a lot of (time) commitment as we have to balance running the business full-time as well. Thankfully DARe hosted a lot of the training online, so in the early days when we were understaffed, sometimes my hands would be busy in the kitchen while still watching and listening in the sessions," said Maisarah.
"Through the DARe training we really leveled up; (in) customer service, health and safety. We also had the opportunity to meet and listen to established F&B business-people, including those who have brought in big franchises, so we really get to see in-depth what are the challenges in this industry and what it takes to succeed."
Today, Pho Ngon has nine staff in Seria and three at KP. They've deployed greater systematization in their operations – especially in food preparation – to have staff deliver consistently in taste and service even when the owners aren't on site, a critical component if they want to simultaneously run a chain of eateries.
Early sales numbers are in; Pho Ngon is one of the standout performers of the fourth cycle.
"We are very happy with our experience so far here (at KP). We have our returning customers from Bandar, who previously had to drive up to Seria, but we are also getting to serve and meet many new customers," said Maisarah.
"We hope that every Brunei household is able to try our pho one day. With DARe's help and KP, we are getting one step closer every day."