As a government art teacher in his 30s pursuing a degree as part of his in-service training (LDP), Hj Ahmad Najib Hj Ali Hassan did not expect his time at Universiti Brunei Darussalam (UBD) to inspire him to begin his entrepreneurial journey.
Graduating in 2018 with a Bachelor of Arts with a major in Arts and Creative Technology (ACT), Najib immersed himself fully in the university experience, serving as Director of UBD's Spectacle in 2018 – the capstone final year exhibition for ACT students.
But it was learnings from another module – Bruneian Arts and Crafts – that he continues to apply five years later, as the founder of Tapih Rancung, Brunei's leading producer of instant sinjangs.
"The idea for the instant sinjang came from that module," recalls Najib at the Bruneian Made Hub at the One where his products are now sold.
"We were asked to innovate a traditional item, to help its application in a modern context for today's generation. I chose the sinjang, and my professor Dr. Rui Lopes challenged me that if I could develop a viable product that could be sold, he would give me a first (class)."
Debuting his commercial product in late 2019, the multiple waves of COVID-19 that followed caused sales to sputter, but with events returning to full swing this year, Tapih Rancung is poised for their breakthrough year as they close in on a lifetime milestone of 700 instant sinjangs sold.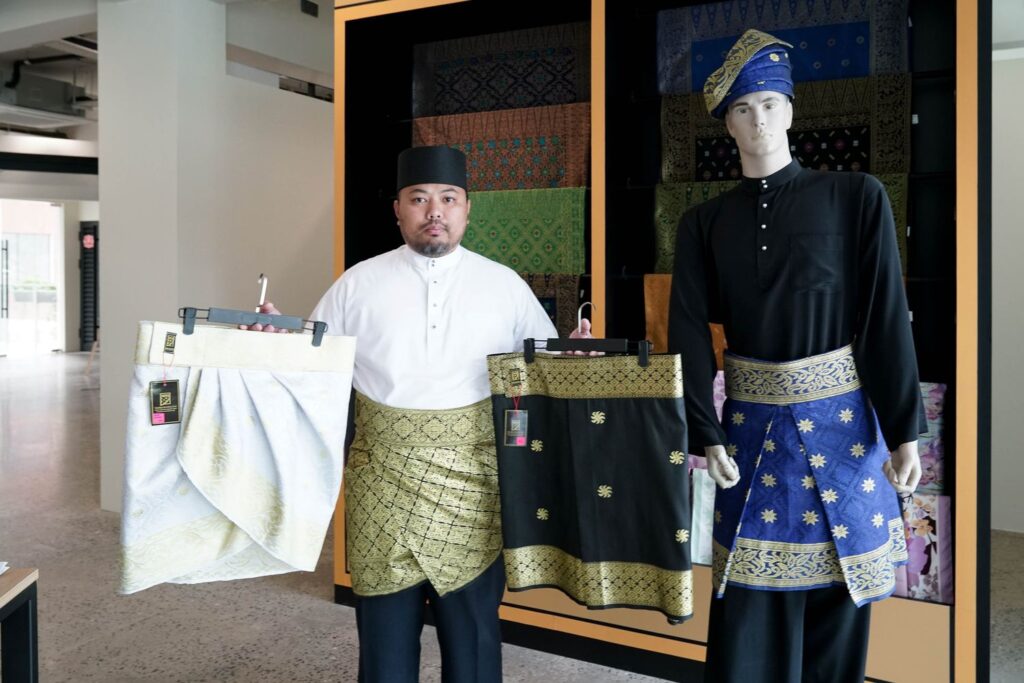 Turning a university project into a business
Armed with his product concept and prototype, but without the skills or knowledge to turn it into a business, Najib enrolled in Startup Weekend – a three-day entrepreneurship programme – held in 2019 in conjunction with National Youth Day.
Najib was able to gather a team for Tapih Rancung, winning third place, giving him the momentum to join the more extensive startup programme Accelerate the following year, a 100-day entrepreneurship bootcamp run by Darussalam Enterprise (DARe).
Although his team would disband to continue their studies and work, Najib was able to equip himself with the tools to plan and manage his business, while also linking up with fellow entrepreneurs in the fashion and garment space.
"Accelerate helped me in the technical areas of business; coming from a non-business background, it was important to learn how to manage, market, and write a business plan," he said.
"At the same time my connections from the programme, helped me learn more about sourcing materials, which tailors to work with locally, and other tips to help me get my product out there."
Najib would place his creations alongside other local designers first at Times Square, and then later in Batu Besurat. But the collective local fashion houses that Tapih Rancung participated in struggled during COVID-19 and eventually closed, with the majority of the items sold made to be worn for social events, which were then being restricted.
Product development during the pandemic
As business slowed during the pandemic, Najib focused on his product development process.
Having experimented with outsourcing the tailoring to training his own in-house tailor, Najib settled on doing production by himself from home during the peak of the pandemic while his wife helped out with the administration and marketing of the business.
His friends that previously operated Seni Moda in Batu Besurat then reopened a similar concept store called Karya Kitani in Jerudong, giving Tapih Rancung a physical space once again to display their product.
Though they've developed their own ready-to-wear (RTW) line, Tapih Rancung's custom conversion option – taking a customer's existing sinjang and adding their signature fastener, a belt-like strap, has been their most requested service.
"For RTW we've had over 200 sold; for conversions almost 400 orders in total," said Najib. "Our unique selling point is both our instant belt system and the types of tapih, which is the appearance of how the fold or drape of the sinjang is from the front."
Najib's initial creations for his fastener were hook-and-loop systems with a button or zip. He later settled on a velcro strap – using the same material as a dress shirt's collar – which allows for users to have greater room for waist adjustment, accompanied by a magnet to hold any additional length not covered by the velcro.
Researching the traditional types of tapih, Najib first rolled out timun and kemudi designs which represent a plain and basic fold respectively, before introducing the potong pancung, which has a more detailed draping pattern inspired by the style worn by His Majesty the Sultan and Yang Di-Pertuan of Brunei.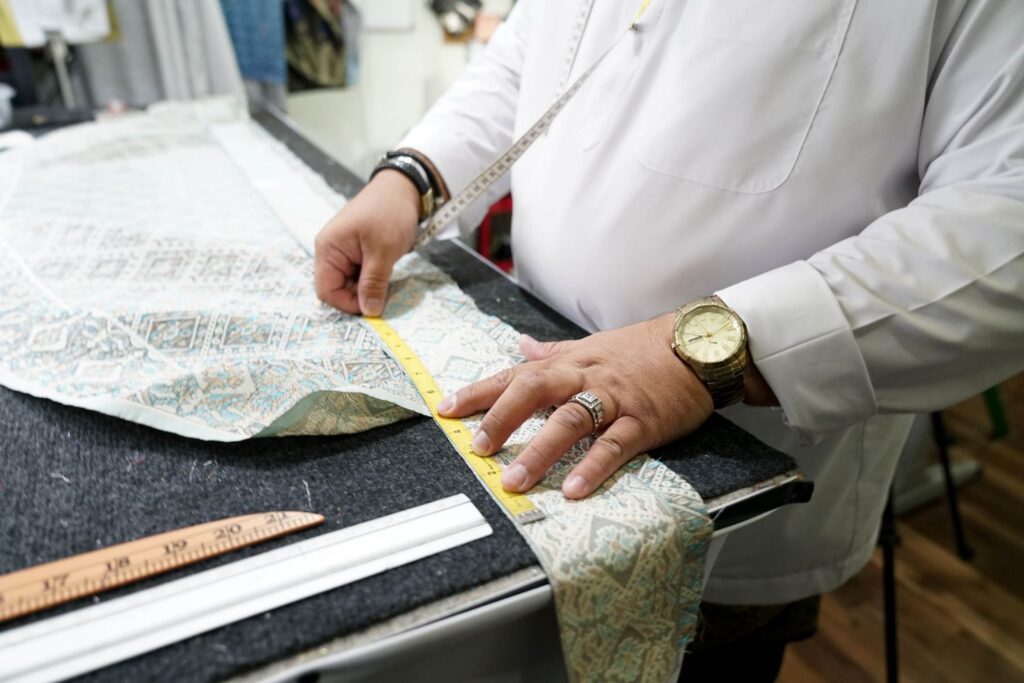 Expanding with the Bruneian Made Hub
In December last year, DARe opened the Bruneian Made Hub at new lifestyle mall The One in Batu Satu as a concept store for all things locally designed and made.
Tapih Rancung fits the description perfectly, and Najib's RTW sinjangs are prominently displayed at the store, aimed at being a one-stop destination for residents and tourists to discover local products.
Combined with their participation in local expos, orders for custom conversions are also ramping up, and for the Hari Raya celebrations this year, Tapih Rancung had two months of back orders to clear.
While Najib can comfortably expect 2023 to be Tapih's best year to date, he must also pay mind to increasing competition both locally and abroad for similarly styled products.
But if his commitment to continue championing his concept over the past five years – while maintaining a full-time job and having to face pandemic's challenges is any indication, then Najib has the persistence to maintain and grow Tapih Rancung as Brunei's leading instant sinjang brand.
"When I was developing this concept five years ago, there was not much (similar products and designs) in Brunei or overseas. Today, there is of course much more options," said Najib.
"For us we aim to stay relevant by continuing to refine our products and improve (and increase) our production. There are many more (tapih) designs we can explore as well. InsyaAllah if all goes well we hope to open our own store one day."