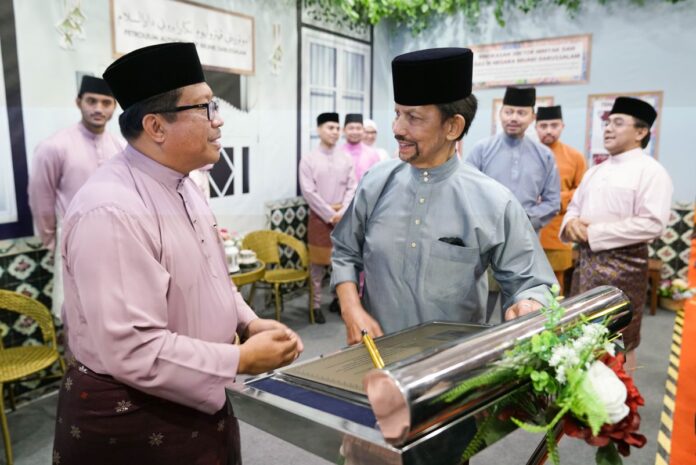 His Majesty the Sultan and Yang Di-Pertuan of Brunei Darussalam has called for a whole-of-nation approach to achieving the national vision Wawasan Brunei 2035 against the backdrop of increasingly complex global challenges.
In his address at the Yayasan Sultan Haji Hassanal Bolkiah's (YSHHB) Hari Raya celebrations on May 1 at the ICC, His Majesty said the government alongside the private sector and NGOs must work together with residents to achieve the national vision.
Brunei's 2035 vision targets a dynamic and sustainable economy, with a highly skilled and educated population who experience a high quality of life and an income per capita ranked within the top 10 in the world.
The monarch said that efforts towards this vision must also fully adhere to Islamic principles and the country's national philosophy of the Malay Islamic Monarchy.
YSHHB's annual Hari Raya celebrations are thematic, with this year focusing on strengthening the community's involvement toward achieving the national vision.
Chairman of YSHHB Board of Directors, Minister at the Prime Minister's Office and Minister of Defence II Pehin Datu Lailaraja Major General (Rtd) Dato Paduka Seri Hj Awg Halbi Hj Md Yussof said the foundation has aligned their welfare efforts with existing government initiatives such as the National Welfare Scheme (SKN) to prevent duplication and dropouts.
Highlighting private sector and NGOs contributions to the national vision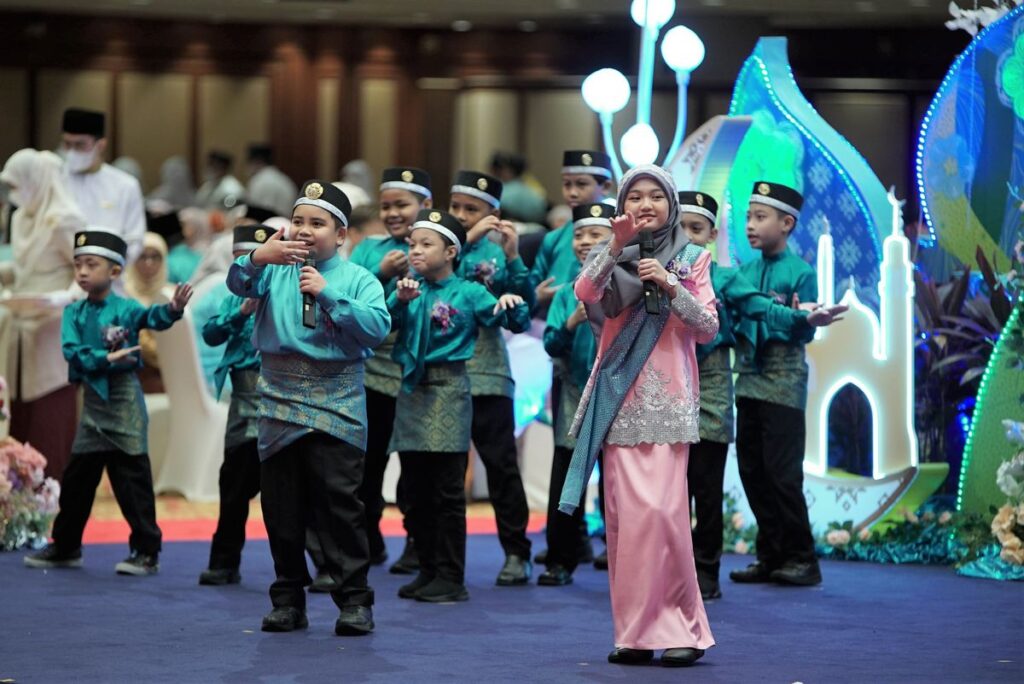 Community development and corporate social responsibility efforts by government-linked companies (GLCs), statutory bodies, and NGOs were also highlighted during the celebration, through a dedicated exhibition toured by His Majesty and the accompanying royal delegation.
Addressing the invited exhibitors, His Majesty said; "Their attentiveness in caring for citizen's welfare surely brings a positive impact towards the goals of our vision and will be a catalyst for the development of the country."
Amongst the 18 organisations showcased were the Brunei Economic Development Board (BEDB) and BIBD, whose presentations included efforts to develop local MSMEs.
The enterprise development arm of BEDB, Darussalam Enterprise (DARe), has helped 371 businesses start and hire over a thousand people.
More than 13,000 people have undergone their business training, while close to $1 million in grants has been awarded to local businesses.
Businesses participating in their Bruneian Made scheme have made $1.4 million in sales, while startups within the DARe ecosystem have managed to raise $4.3 million in investment.
Other key functions of BEDB including facilitating foreign direct investment (FDI) through FDI Action & Support Centre (FAST), and the provision and management of industrial sites were also socialised.
Meanwhile BIBD showcased their Projek Tunas marketplace, which brings together 235 local businesses from four programmes: BIBD's Special Entrepreneurial Empowerment and Development Scheme; the Ministry of Home Affairs' (MoHA) One Village One Product programme; the Islamic Da'wah Centre's consortium of convert-led businesses; and YSHHB's entrepreneurship assistance programme Usahawan Bakarih.
The marketplace is located at MoHA and the Ministry of Education with more outlets planned in the near future.