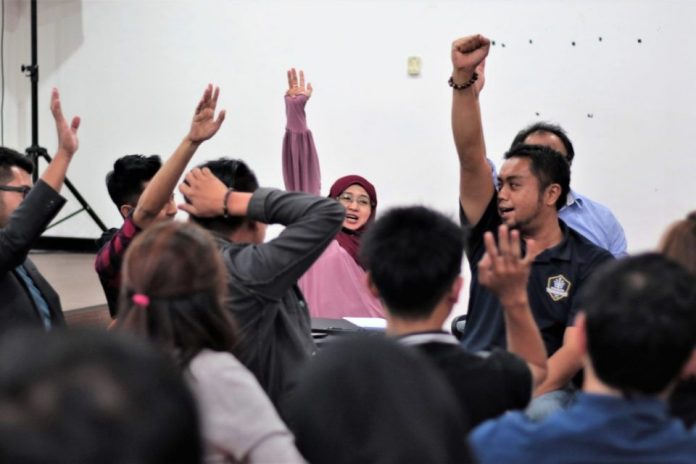 Ever had an idea that you think could become a successful business? Startup Weekend wants to connect similar people like you to network, collaborate and try to produce a viable business idea into reality at Progresif Cellular's HQ in Gadong next weekend.
The Startup Weekend is a fast-paced three-day interactive program hosted in over 1000 cities across 134 countries where participants get to experiment ideas, test it out with the help of mentors and pitch it to a panel of judges. The model began in 2007 in Colorado, United States with 70 participants and have involved close to 200,000 entrepreneurs to date.
Brunei Darussalam is the next country the global movement is setting in. Local startups The Creative Core BN and East & Charlie are organizing the event, with the support of Progresif and Darussalam Enterprise, Microsoft Brunei and Google Developer Group Brunei.The event is open to students in colleges and universities as well as graduates or the public who might have experience in entrepreneurship. Tickets for students are priced at $50 per participant and $70 each for the general public.
Within 54 hours, participants get to learn as much as they can on how to build and run a startup. Coming in, you are expected to bring with you an idea of a business that does not have any existing prototype: it has to be a fresh idea you've toyed around with or just thought of but have not worked or developed before.
The first day kicks off at 5pm with dinner and an ice-breaking session. Participants would then be given 30-60 seconds each to present their idea which will then be voted to the top 10 ideas.
They will be divided into teams where each team will work on one top 10 ideas and develop it. During this time, they will attend workshops and brainstorming sessions guided by mentors with different expertise in the business industry – eight from various local companies ranging from training centres, the food and beverage industries, business development units and IT companies while two digital experts will fly in from Malaysia.
By the end of the third day, participants are expected to pitch the idea that they have worked on to a panel of judges comprising of experienced locals from Progresif Cellular, Google Developer Groups and Mixmediaworx specialising in business development, IT and product design.
The startup weekend will be facilitated by Anna Jagric, a facilitator and consultant from the United Kingdom with expertise in social enterprise, business operations and startups. Participants will also attend workshops held by Stuart Lee, the principal trainer at Articulation and the President for the Brunei Advanced Speakers' Club, on pitching products effectively and Mohamad Fadhilullah Tudun Bin Haji Hassan (Bobby), a business counsellor from LIVEwire Brunei specialising in the assisting of startup entrepreneurs, on the process of market validation.
In the spirit of spreading an enjoyable and fun way of experiencing entrepreneurship and making it more accessible to everyone in Brunei, the Startup Weekend Brunei hope to provide a fun yet professional weekend where participants can envision the program as a playground where they are able to diversify their idea, communicate with other like-minded people and generate a sustainable business prototype.
For more information, follow @startupweekendbrunei on Instagram or visit bit.ly/startupweekendbrunei to register for the event.