When I walked in their designated jam-making kitchen, an extension room segregated from the house, I was asked to put on a plastic mouth mask, a blue bouffant cap and blue plastic shoe covers. It was clear that they take food safety standard operating procedures very seriously.
After all the formalities of following procedures, the atmosphere in the kitchen changed drastically. The makers of Vanessa's Jams, Irene Hong (main R) and Vanessa Ma (main L), were very keen and welcoming in explaining the processes they go through in making their jams.
Today was a session making pineapple jam. Brushing a pineapple under the running water, filling the place with a sweet aromatic smell, Vanessa mentioned that pineapples were hard to come by as it takes a long time to harvest. If the demand is very high, the pineapples then had to be imported in. However, that is the extent to their usage of imported fruits.
"Everything else is from Brunei," said Irene. Both ladies beamed at the fact that the fruits and vegetables they use in their jams are bought from local farmers or their personal favourite, Pasar Borong, in Sengkurong.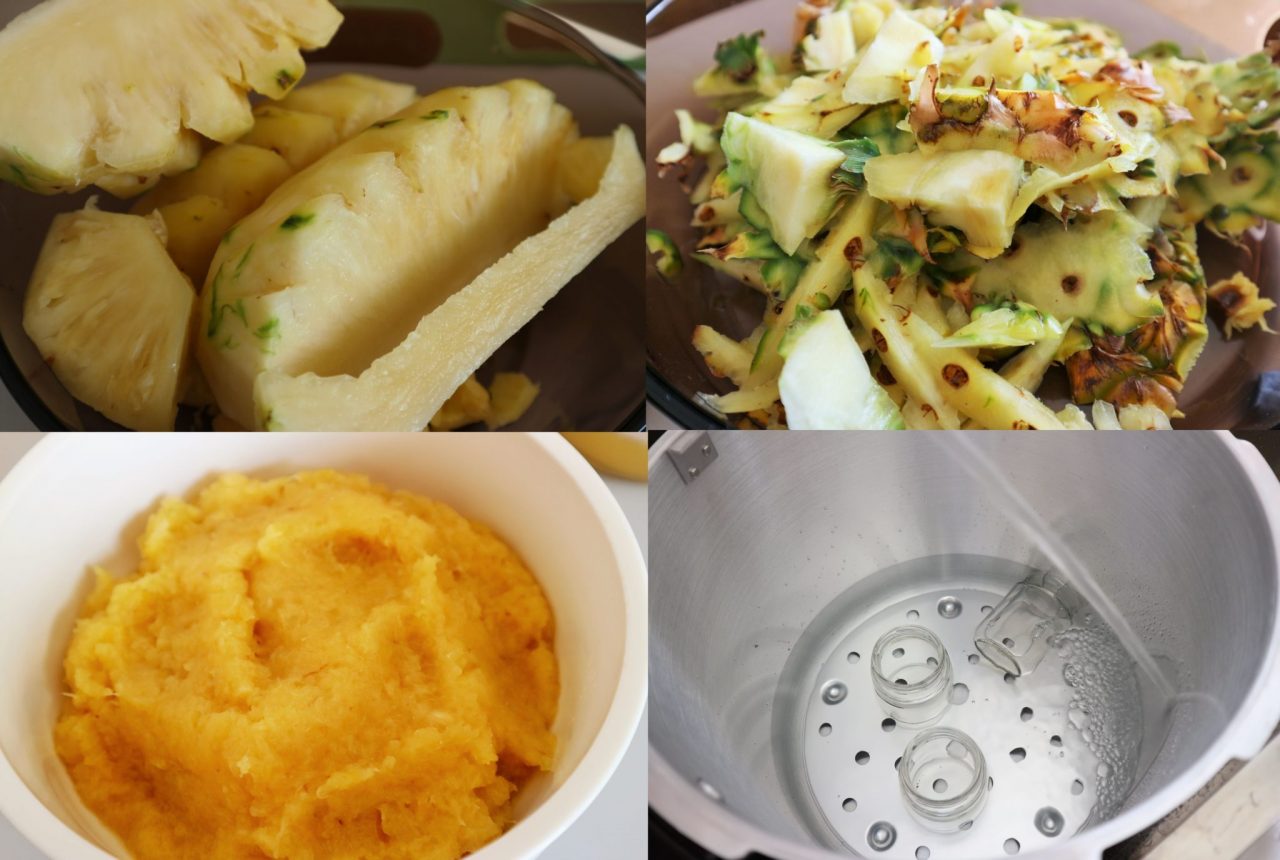 Noticeable during our jam-making session was the absence of any other products or preservatives on the table. The strength of Vanessa's Jams was exactly that: the jar you buy contains a locally-sourced, free from preservatives, all natural jam locked with nutrients and only about 5% of unrefined, organic cane sugar, just enough for the fruits to react with. The jams come in four flavours: Papaya, Pineapple, Coconut Delight made of coconut, guava, pineapple and butterfly pea flowers, and the Mighty Trio, a combination of turmeric, black pepper, galangal and pumpkin.
Even though healthy food products are still a niche market in Brunei, Irene and Vanessa are both very health-conscious people. Irene began her healthy-eating journey more than ten years ago when she was diagnosed with ovarian tumor. As a survivor, she believes that along with medication, living and eating healthily also helps strengthen the body.
How did the jams start? They recalled a time a few years ago when they went to the market, a lot of the fruits were being sold for cheap because it was in abundance and the sellers were trying to finish them off. They bought the fruits, brought it home and tried to figure out what could be made out of the many fruits just purchased. The answer was jam.
While having guests over from Japan, they served the jams to their guests for breakfast and it became a hit. Since then on, they started selling custom-made jams and fruit butters to friends and family or giving them as gifts but as an official commercial product to be sold on a national and international level was a thing they did not consider at first.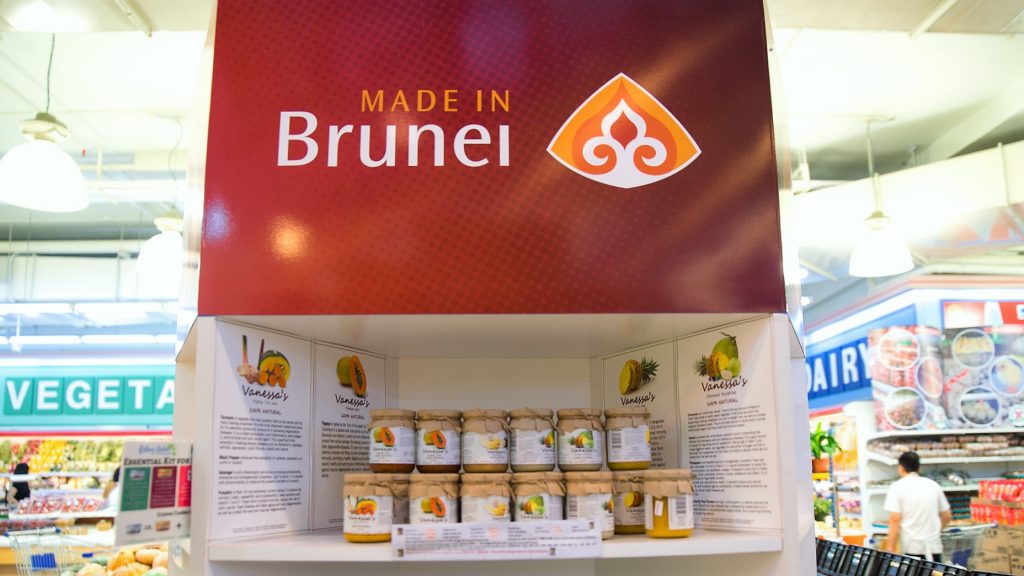 Then, they saw a window of opportunity when Irene's daughter found the advertisement for the Made in Brunei initiative by Darussalam Enterprise (DARe) in March – where local businesses have the opportunity to take up space at a shelf exclusively for locally made products.
In May they debuted at the Made in Brunei Market Fair at Bridex, while simultaneously beginning supply to several supermarkets – including Hua Ho and Supa Save.
The jam company, in which Irene acts as General Manager, was named Khaslih Food, derived from Irene's daughter's own take on the sentence of "Makanan yang asli khas untuk awda" with the letter 'I' and 'H" at the end representing the initials of Irene's name.
Irene has a lot of future plans for Khaslih Food, one of them is to work with local farmers in planting organic fruits and vegetables patches to be used in their jams. Product-wise, she hoped to release a savoury jam range to the public in the future. Only a little over two months since the start of their commercial enterprise, business is just starting to kick off for Vanessa's Jams.
For more information contact khaslihfood@gmail.com or +6738779126. If you're a business interesting of supplying to local supermarkets through the DARe's Made in Brunei initiative click here to learn more.