Some things are best left simple. In Singapore, visiting the friendly uncle peddling an ice cream cart along Orchard Road is almost a pastime – a sweet reminder that a dollar or two can still get you a brick of ice cream folded over by a single slice of rainbow coloured bread.
A small group of friends, who live along Jalan 99 in Rimba's National Housing Scheme, have always wondered why few have bothered to replicate the practice across the pond.
"I thought it was a great idea when I first heard of it," said Afiq, who's in his second year at the Laksamana College of Business. "So we began searching where we can find a good supply of ice cream and bread."
24-year-old Afiq was joined by his younger brother Isyraq, 21, as well as his neighbors Arif Salleh and Azim Rahman. The matter of ice cream supply was settled more quickly – it's no secret that Kingston Beverage and Creamery churns more ice cream that any other company in Brunei – but finding the right rainbow bread, one that would not sog as the ice cream predictably melts under our tropical heat, took more trial and error.
"The bread has to be sweet and soft so it complements the taste of the ice cream, but at the same time, strong enough to hold together when the ice cream melts," said 26-year-old Arif, an engineering graduate who is helping lead the business full-time. "The worst would be if it would break and fall apart while eating."
The group had no capital to open a shop, and pushing a cart on the street would only work if they could intercept high foot traffic.
"We see that in Brunei there's only high foot traffic to a place if there's a pop up event like a bazaar or some kind of fair," said Arif. "Bandarkuceria was the quickest, most affordable way for us to get our name out there. But the segment we really wanted to target was catering to corporate and personal functions, like weddings, dinners and celebrations. Bruneians love convenience and getting together."
After three to four consecutive weeks of setting up at Bandarkuceria in capital – held every Sunday – the Gentlemen Bros & Co. as they call themselves – received their first call for catering.
They brought flyers to every event and function they catered, where the minimum order was 50 sandwiches. Not long after, their phones began ringing, and by the time Ramadhan rolled around, they were catering 3 to 5 events a week, with orders for at least 100 sandwiches.
This Hari Raya, the catering business as you would expect, has been especially brisk. They've catered up to four events in a single day, and twice – received orders for 500 sandwiches.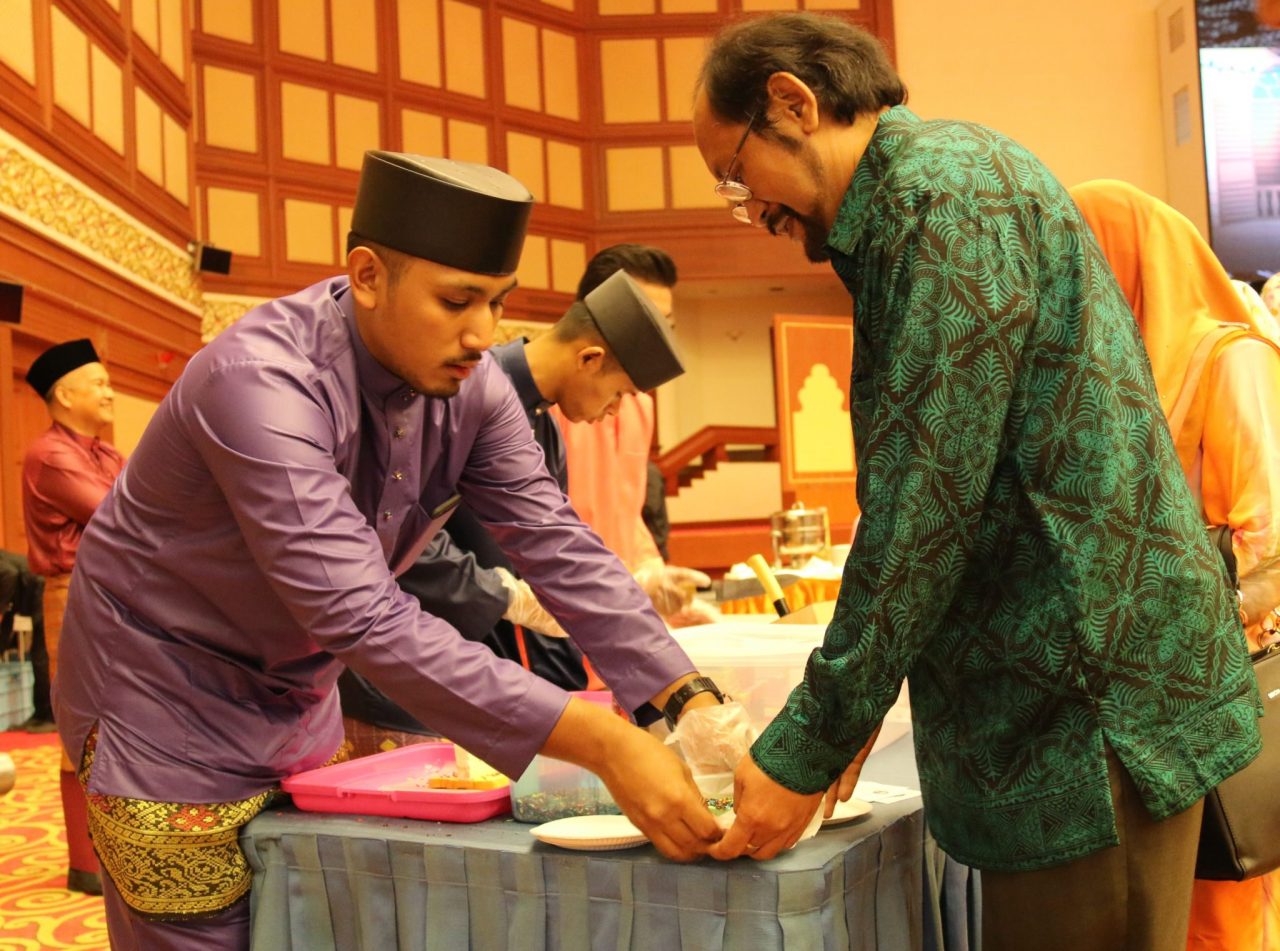 "We've even asked five of our friends to help us when we have caterings that clash at the same time," said Azim, who helps his family sell nasi katok at Sumbangsih when he's not handling catering.
The group has been surprised by the public's response – they've essentially combined two products already on the market and turned it into an at-your-doorstep service. For now, the group are proving that consistency, delivery and knowing what the market wants – even if it's surprisingly simple – is enough.
"We don't do anything too complex or crazy," said Arif. "In the future we want to develop our own ice cream, but for now we keep it simple. We always prepare in advance. We make sure we arrive well before we start the catering. We always try to give the best service. And unless we absolutely cannot, we never turn a customer down."
To learn more follow @icecream_sandwich.bn on Instagramand Facebook. To get in touch contact +6738821547 or +6738278710.