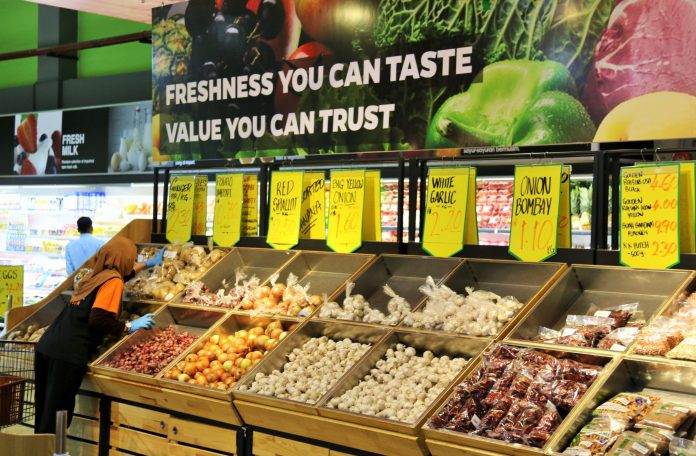 When How Wan Hai arrived in Brunei from Johor, Malaysia in 1979, he was already 30-years-old. He had a Malaysian friend, who suggested that he come work at a sawmill in Tutong, where he would take up a routine manual job.
How took the gamble and came alone, and after one year, decided he liked Brunei enough that he invited his wife over to settle in with him. Three years later, they had their third out of what would eventually be four children. They named him How Chin Chuan.
How Chin is 33 today, and as we take a stroll through One Station in Mentiri – the family's first foray into the supermarket business – he shares the untold story behind his father's entrepreneurial journey, though its central narrative seems like one you've read or heard before.
"My father always shares with us his struggles back when he first came to Brunei, and later, when he decided to start a business," says How Chin, whose family now owns four hardware stores, in addition to their supermarket which opened April last year.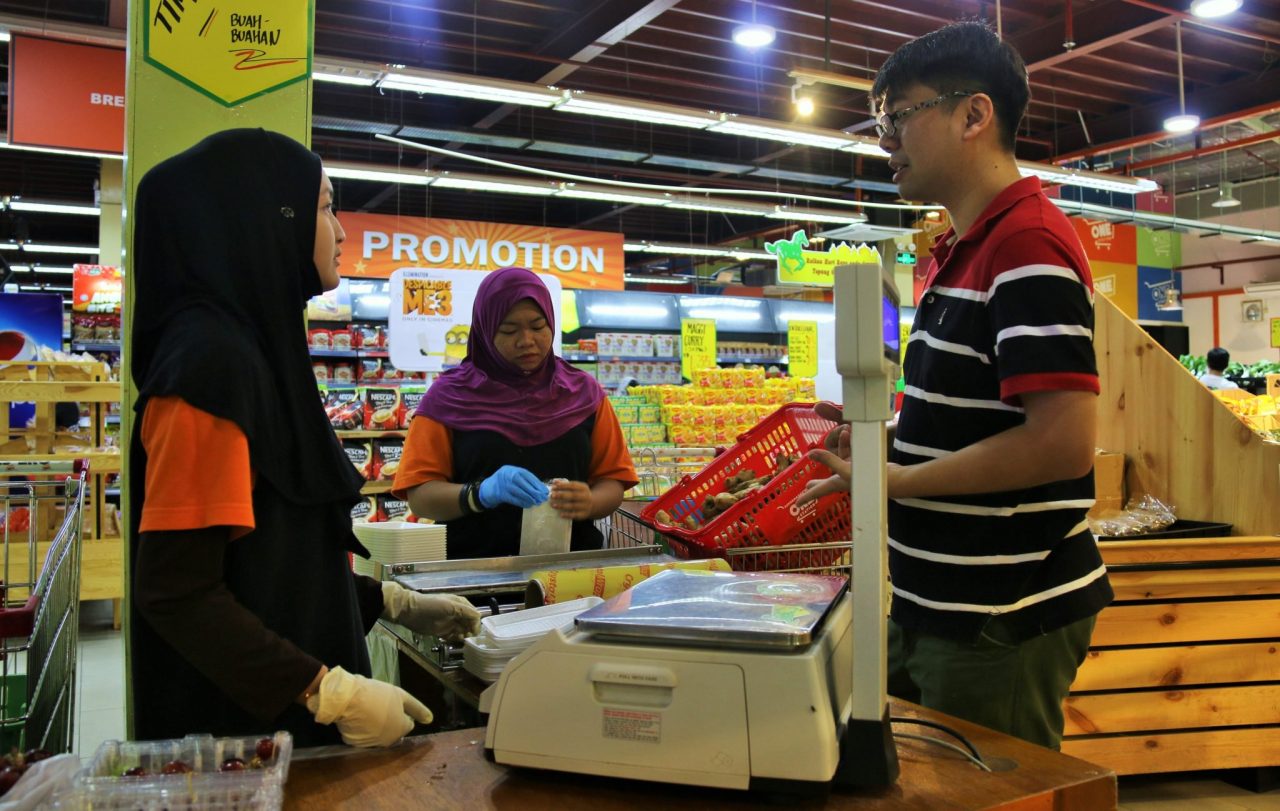 "Back when he worked in a sawmill, he spent very little. He chose to eat simply; little more than noodles and rice and saved most of his modest income, knowing one day that he would need it, to have a better life for his family."
By the late 1980s, How had left the sawmill, using his savings to import used electronics from Singapore to be resold here, while also going house to house to collect orders for portraits that he would find artists to do. It was enough that in the 1990s, How was able to partner to open his first hardware store in Subok.
In 2014, How's family decided to invest in a retail complex located on a three acre plot of land off a stretch of Jalan Kota Batu, about two kilometres from the roundabout that leads to Jalan Muara.
33-year-old How Chin, who had returned from Singapore where he spent several years as an auditor to help the family business, was tasked with looking for an anchor tenant, preferably a supermarket, that would take up the largest unit – some 20,000 square feet of retail space.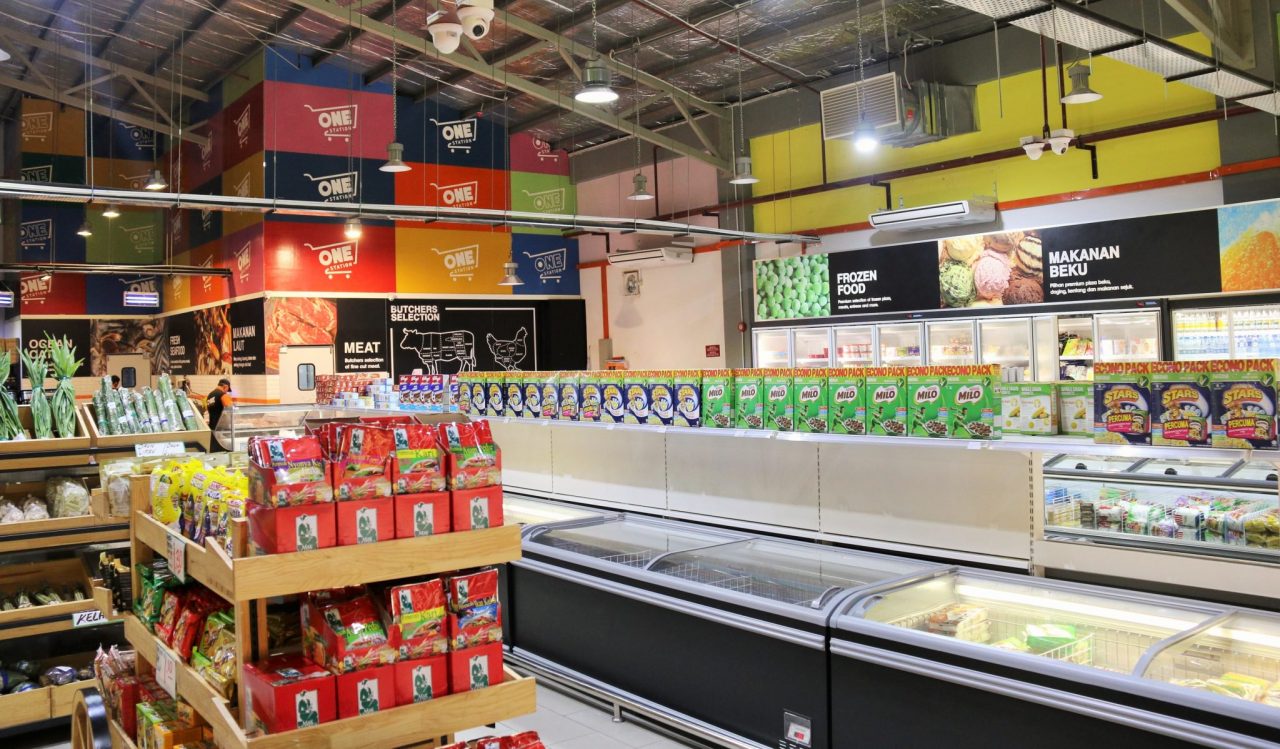 Although there were parties interested, no deal was confirmed, and later in 2015, How Chin boldly suggested that they should take a crack at running it instead.
"At the time were were opening, most (people) were saying the economy was already down and that it wasn't the best move to open," said How Chin, who faces competition from established supermarket Soon Lee, who have a branch less than 500 metres from One Station. "But within this (Mentiri) area we still see saw an opportunity – if we can get the concept and pricing right."
The 33-year-old decided on a more western design for the store; a high, warehouse style ceiling, spacious aisles that comfortably fit two shopping carts side by side and bright, illustrative boards and panels indicating different sections.
There's also thoughtful, smaller details like a sink right for customers next to the open poultry and fish area where you can freely select.
Temperature at this section, which How Chin describes as "crucial" for pulling customers, is kept at a cool crisp, and the product amply iced, while staff can be seen regularly washing the display trays and floor, all in an attempt to keep the smell of raw fish and chicken from wafting throughout the store.
"It's my first time running a supermarket so there's a lot still to learn," he says. "Our approach is to draw customers with fresh produce; we have chicken, fish and vegetables coming in almost every day. We sell these at very low – to no – margins, just to get the customers in."
How Chin has also headhunted a team of experienced supermarket managers and supervisors to lead a team of 30, more than 20 who are Bruneian.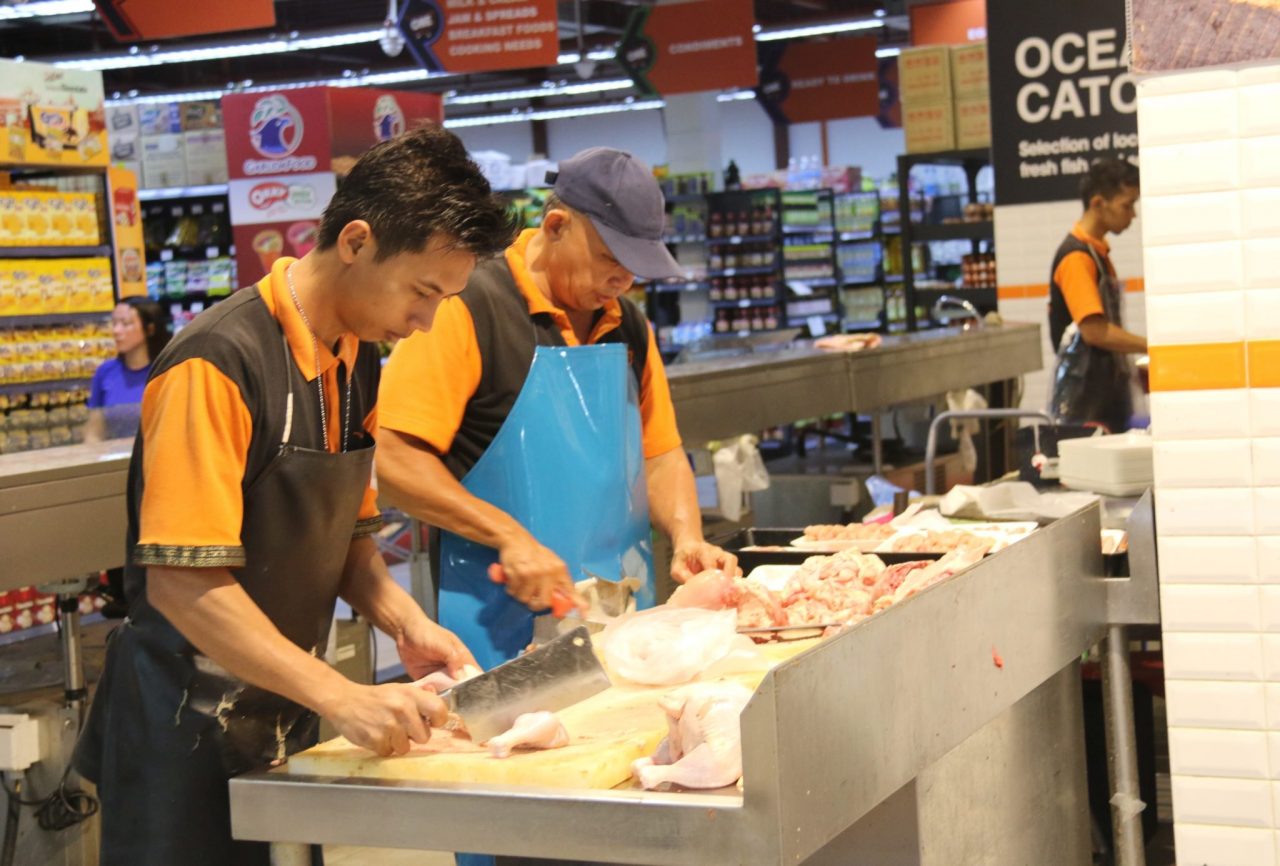 As a new supermarket however, the learning curve is steep, as the business must find a way to price competitively – a considerable challenge since distributors prefer – and perhaps understandably so – dealing with clients which they have extensive history with, that may run multiple branches, which allows them to buy in even bigger quantities.
"Right now, as a smaller and newer supermarket, we have sacrificed quite a bit to be competitive with all the supermarkets across Brunei," says How Chin. "We also stay very engaged with what the trends in consumer purchases are, so we can strike the right deals and increase volume for products before the distributors' stock depletes. Despite the challenges, I am confident to say that our prices are amongst the best."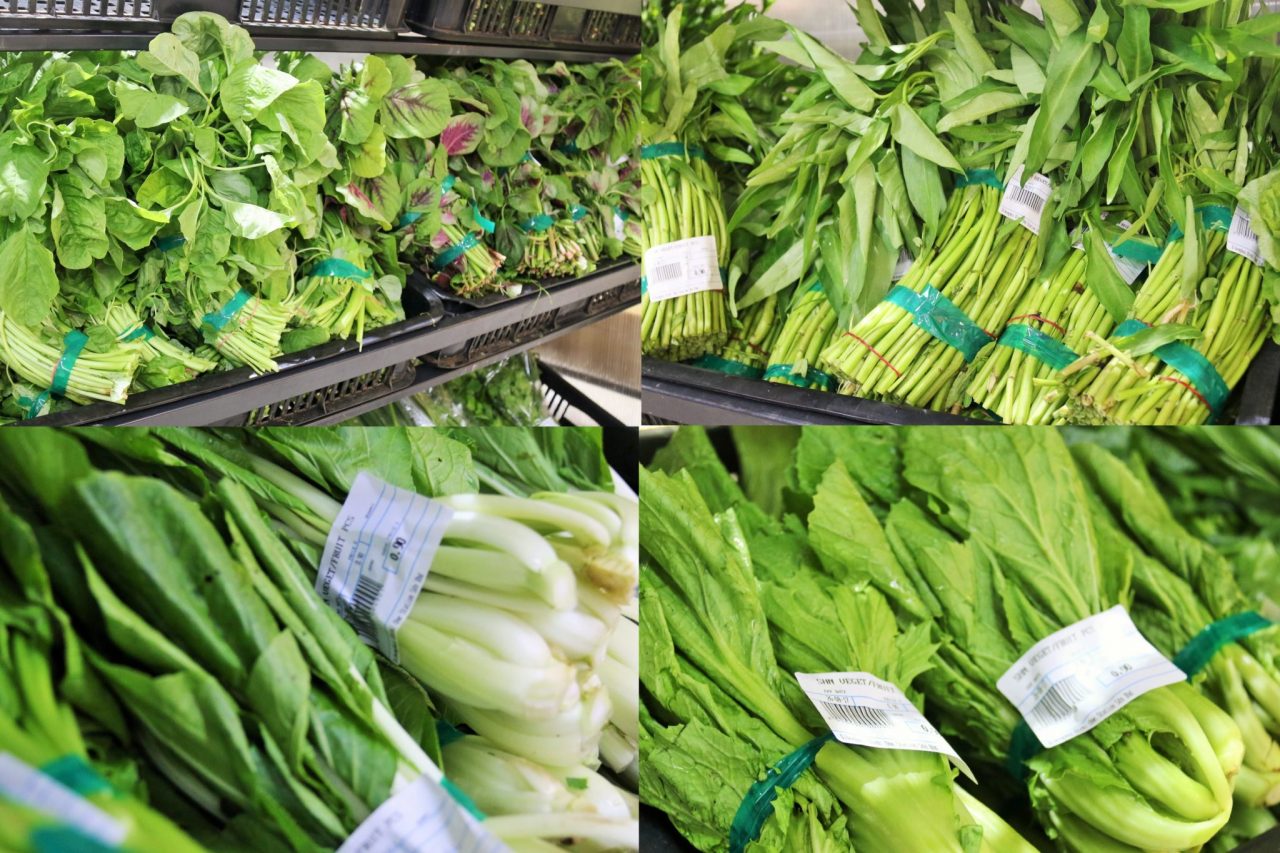 How Chin is also planning for One Station to be expanded to a department store by taking up the floor above them, as well as have a larger section for medicine, supplements and plastic wares in the unoccupied shop lots located after the check out section on the supermarket's floor.
The 33-year-old has big boots to fill if he's to follow his father's footsteps, who within a period of 30 years went from a sawmill worker to owning four stores. But he eschews talking about personal ambition, choosing to humbly focus on what more can be done, to build the brand of One Station to be the Mentiri community's first choice for their daily needs.
"We still have a lot to do in building brand awareness, even amongst customers from Mentiri," says the 33-year-old, as we stand in-front of an aisle that has a section with a heading Brunei Products. "We also want to do more in getting more local products into the supermarkets and onto on our shelves."
One Station is located at Simpang 187, Kg Mentiri, BU1929 and opens from 9am to 10pm daily. To get in touch contact +6732790479