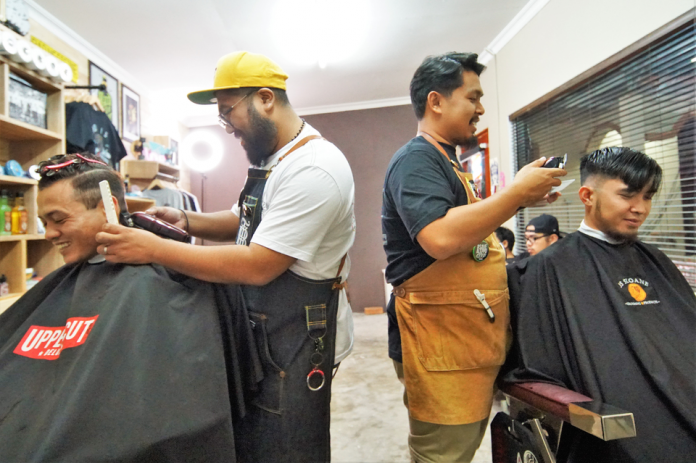 When a security officer ropes in a graphic designer to be his guinea pig for refining his barbering skills at the back of a cramped storeroom in Pandan 7, you have the unlikely beginnings of Belait's first all local barbershop.
Muhammad Nur Ilmi Azim Hj Ismail (pictured main 2nd R), a 27-year-old who has a full-time job working security in oil and gas, has been a nomadic barber of sorts, beginning his journey as an apprentice at the pioneering gentleman's barbershop Chaps & Rebels in the capital, where boisterous banter meets grooming with an attention to detail.
"The bond they (Chaps) had with customers is really what struck me when I first walked in," says Ilmi. "This wasn't a typical, in-and-out, rushed cut. Each cut was clean, precise and the barbers really took their time and focus on getting the customers to look their best. And you could tell from how everyone interacted that it was more than just a business place. It had become its own community."
Ilmi's friend Hj Abdul Halim Hussin (pictured main 2nd L), wasn't a stranger to men's styling either; he had started his own casual, streetwear clothing brand Bad Medicine, after struggling to hold down a permanent post as a full-time graphic designer. But he had never picked up a pair of clippers.
One man's craftsmanship inspires another
"I had known Ilmi for many years, but when we reconnected, he was already back in Belait cutting hair from home and from house to house," said Halim. "So every now and then I'd join him to get a haircut; and that's where I began to understand and appreciate and then begin learning the craft."
With his wife stationed in Sengkurong as a teacher, Halim decided to spend a few months also learning to cut hair from another upstart local barber known as Jambang in Tanjong Bunut, where he was taught the staples including using clippers to create the highly demanded "fade" – a tight taper of increasing or decreasing hair applied to both hairstyles and beard trims.
Last year, his wife was posted back to Belait to teach, and while Halim had to put his apprenticeship on hold, he picked up a used barber's chair and kept it in his storeroom hoping he would one day turn it into a home barbershop.
"To be honest I did not know what I was really doing at the time," jokes the 34-year-old. "All I knew was that I had to keep cutting."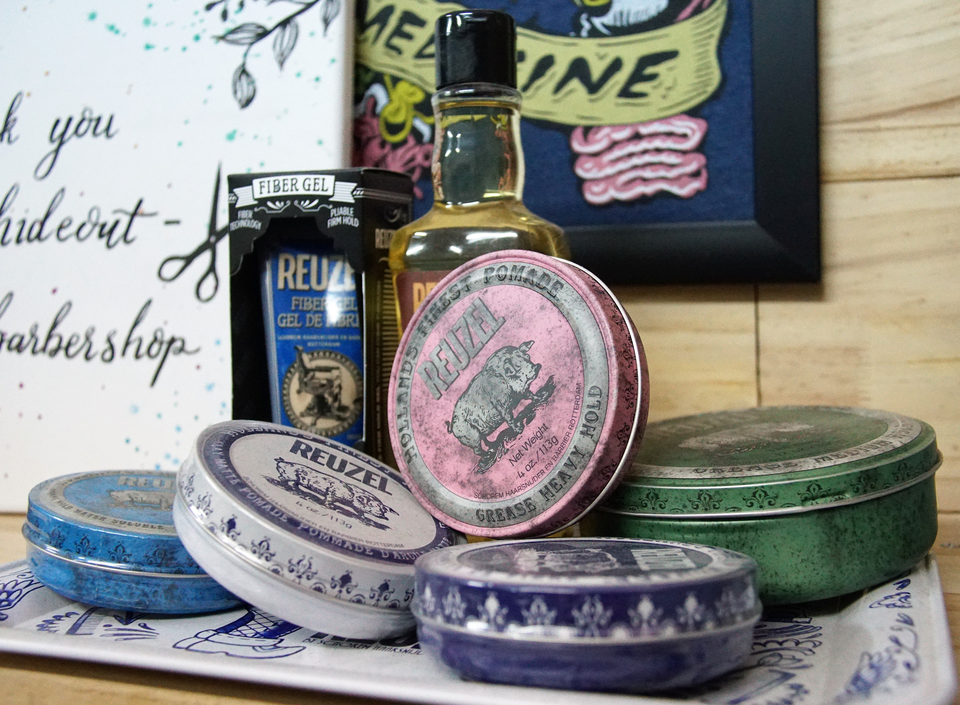 Pioneering Belait's first all-local barbershop
Men's hairstyling in the Sultanate has long been dominated by foreigners, who proliferate every street corner offering a quick cut and shave at no more than a few dollars. There's also a small group of commercial saloons for men, who fall at the opposite end of the spectrum – both in pricing and tools used; favouring scissor work over electronic clippers and eschewing traditional razors.
The Bruneian run – and owned – barbershops that have mushroomed in the past five years favour a more traditional approach that's enjoying a resurgence in western countries; where a premium is placed on a barber's craftsmanship and his interpersonal connection with customers.
Brunei-Muara has seen several of these barbershops flourish in commercial locations, and Tutong welcomed its first last year. But in Belait, the all-local barbershop remains conspicuously absent – the cause is left to a few home barbers who champion the cause in private.
After several months, Halim – whose total experience cutting hair had yet to reach two years – decided he would fork out $10,000 to refurbish a garage next to his home in Pandan 7 into a two-seater operation called the Hideout Barbershop.
Backed by Ilmi, who also mentors two other local barbers, Halim has evolved to be one of the few full-time local barbers in Belait and in the process has become a figurehead in advancing this unlikely pursuit.
"The rental in Belait can be quite high, which is probably one of the reasons why Belait's never had a local barbershop," says Halim. "But expanding Hideout to a commercial space in KB is definitely the next goal."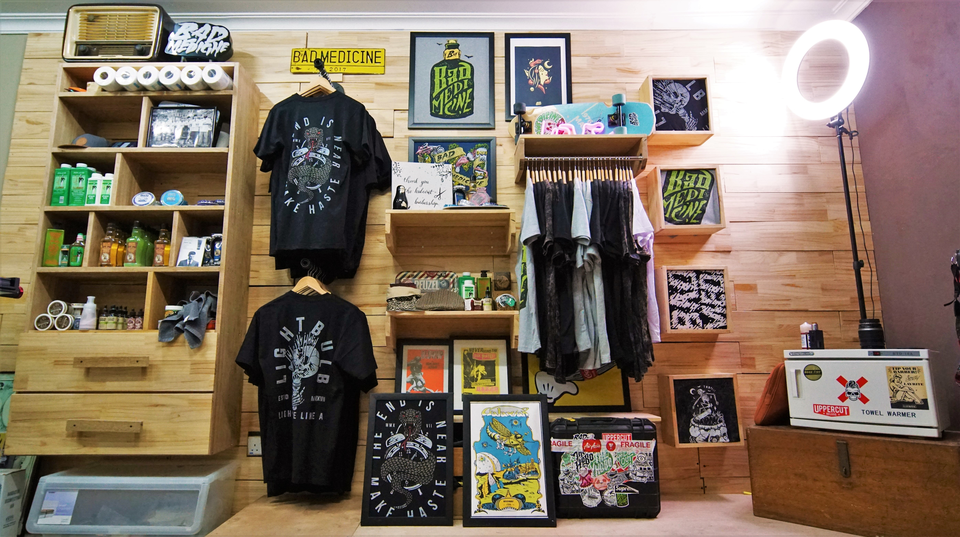 Sahur cuts
With Hari Raya just around the corner, Halim and Ilmi's schedules are fully booked from 7pm to 3am, taking on six to eight customers who have no issue paying a relative premium of $15 for a haircut, which can take up to an hour to perfect.
Hideout's apprentice barber Hj Md Esa Iskandar Hiu arrives close to midnight for his sahur shift, and like his mentor Ilmi, also works full-time in the oil and gas industry.
"For us doing shift work (in oil and gas), it's a positive way for us to learn a skill set while we're off," says the 28-year-old. "And honestly we don't see it as, 'oh I'm going to the office'. It's like sculpting; the best way I can describe is that it feels like you're creating your own art."
"Nothing can beat the satisfaction of having a customer walking out looking and feeling their best," adds Ilmi. "Barbering is all about earning your customer's' loyalty. Once you've proven that you can do right by your customer, you'll have a customer for life."
The Hideout Barbershop is located at No.8, Spg 106-20-3, Pandan 7, Kuala Belait, and runs by appointment from Monday to Sunday 10am to 10pm. To learn more follow @thehideoutbn @badmedicine.bn and @beardstop_bwn on Instagram, and contact +6738222827 to make a booking or inquiry.