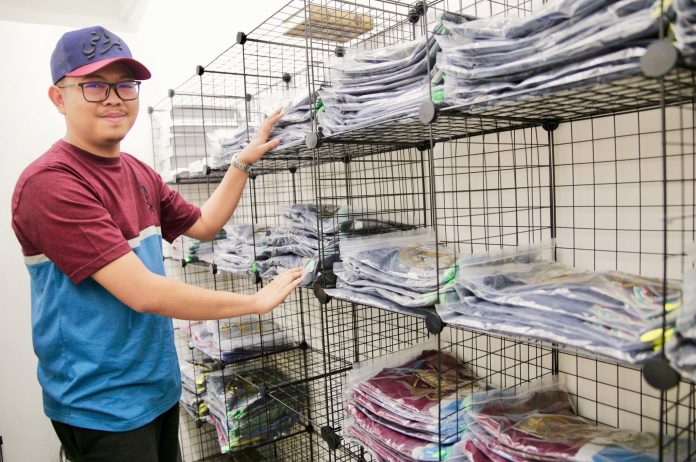 Mohd Fadhli Hj Lamat's (pictured main) introduction to business came along the wooden walkways of Kampong Ayer – where his late grandfather would sell cans of diesel to boatmen.
Fadhli was only four and began to mimic his grandfather, but with small packs of keropok – selling to neighbours, friends and passersby.
The family would later move to the Lambak National Housing Scheme – where he upgraded to selling scoops of ice cream out of cones, but it wasn't till he undertook his diploma in Communications and Computer System Engineering from Universiti Teknologi Brunei that he became familiar with graphic design and found his stride.
"Once I got familiar with Coral, Photoshop, and Illustrator, I was able to earn a little (side money) doing design work while I was studying," said Fadhli, who graduated in 2012. "Only after designing for others did I have the idea to come up with designs for my own clothing line."
A fan of streetwear, a subculture made popular in California, the 30-year-old sought to incorporate what he saw in his surroundings and the Sultanate's architecture, while also drawing in the decorative, cursive chain-link design of ayer muleh.
"Brujaw (pictured above) was my first design, and it's still the most popular," said Fadhli, who connected with Malaysian and Indonesian manufacturers to print his designs. "It came in black first with Brunei written in white jawi font."
He set up social media accounts on Facebook and Instagram – and using everyday Bruneian youth as models, began to market his products online in 2012 and met with customers in the parking lot of Giant Rimba.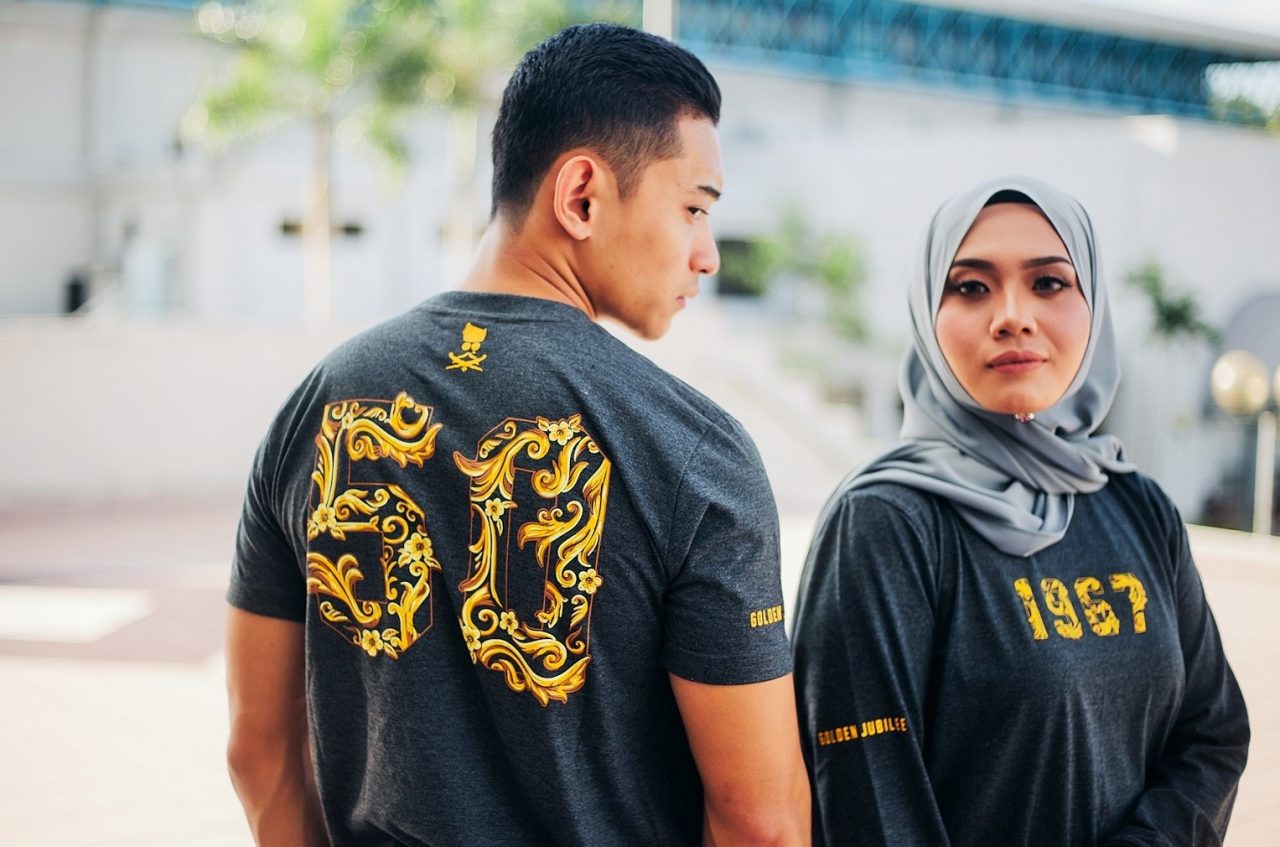 "I had converted my boot into a display (of shirts)," said Fadhli. "People were grouping around it just to check it out."
Losing track of the increasing meeting arrangements, Fadhli changed tactics and received customers in his living room instead. The money he got from the sales he later used to build a standalone partition at the front of his house as a store.
Lagenda's rise to prominence – they've got 60,000 followers collectively on social media – hints at a rapid ascent but Fadhli's dogged determination is what has kept the streetwear standing. Few local streetwear brands have been able to make the transition after the initial honeymoon phase – and many have fizzled out over time.
"I don't want to give up," said Fadhli, who shared that many other local brands, who held mini expos and hangouts together before, are no longer active."I just carried on with it, I've had customers threaten me and people criticising my designs but by the end of the day, I make sure that Lagenda is still standing."
"It's tough to build something beyond just a trend, constantly innovating designs to keep up with people's expectations while trying to build Lagenda as an established brand."
Even after securing a government job as a technician in March last year, Fadhli continued on selling his streetwear. Saving up enough money from the sales and his government salary, he took a chance of opening Lagenda's first commercial location in Serusop.
With his fiance handling the day-to-day operations, Fadhli is still the creative mind behind the brand, spending his off days designing and brainstorming his next move – an e-commerce website for Lagenda's clothing.
"It's one of the best feelings seeing people wear your design," he said, putting his hand to his chest. "It makes me feel good."
For more information, follow @lagenda_clothing on Instagram and Facebook or contact +6738663992. You can visit their flagship store at Unit 22, 1st Floor, Delima Square, Kpg Serusop which opens from 12pm to 9pm.