Brunei's car wash and auto detailing industry is fairly established; there are providers to meet all price points – you can pay as low as $5 and as much as $30 to have your car washed.
In the past several years, the industry's services have also matured with more premium offerings; detailers across the country are ready to provide paint correction, intricate polishing, and protective coating to restore your vehicle to a showroom state.
When Syamsul Hidayat Tarsad and Kamaruzzaman Hayat Hj Othman decided to enter the detailing market with Matuka R, they knew they didn't need to reinvent the wheel.
Consistent service, a marketing strategy to get customers returning, and a well thought out plan with stepping stones would turn their roadside car wash business into a fully-fledged auto detailing centre in three years.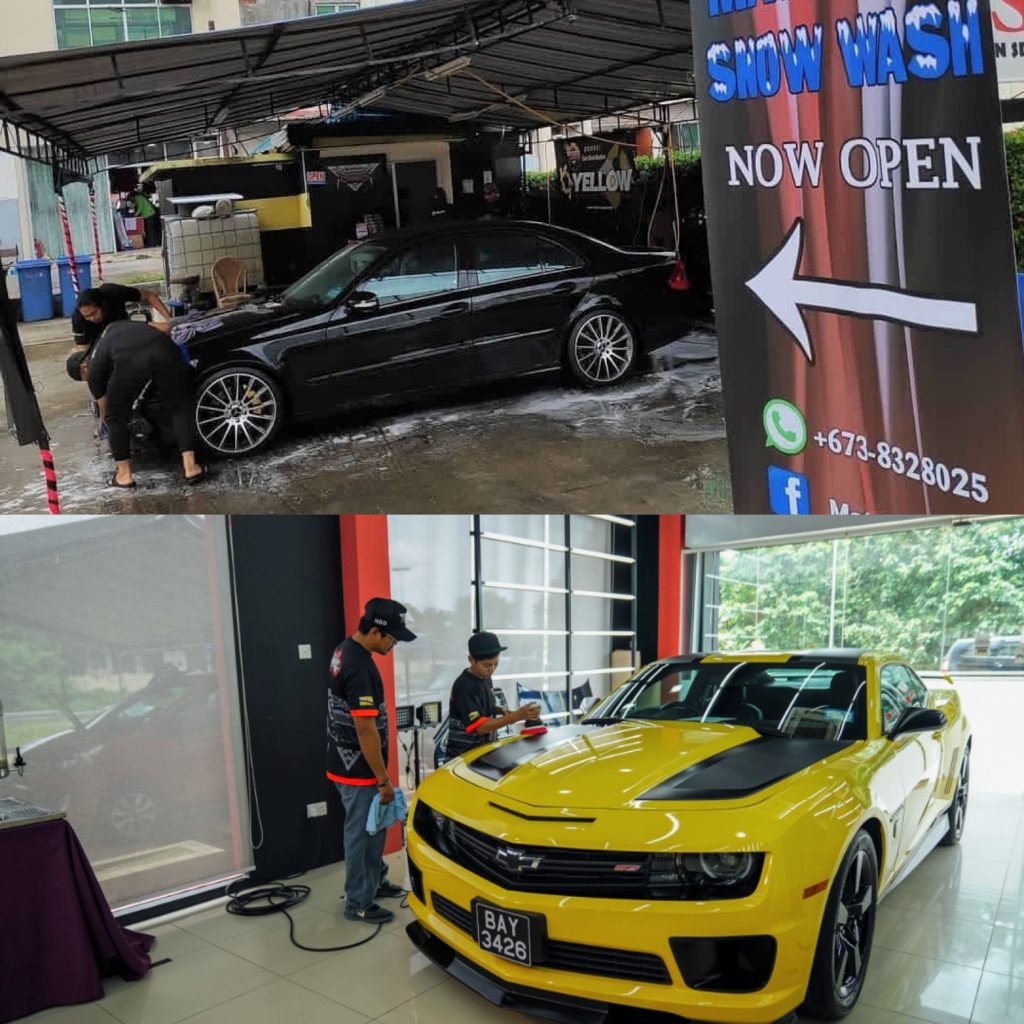 As a self-described lifelong auto enthusiast, Kamaruzzaman – known to most as Kam – began Matuka R as a distributor for performance-based car products including Lucas Oil and suspension and brake parts from Yellow Speed Racing. The business was initially home-based and online, with orders fulfilled through meet points and cube stores.
To increase his distributorship status from suppliers, Kam opened a small store in Sengkurong. He described the business as steady, but the target customer was relatively niche – so when his landlord informed that their outdoor car wash would soon be vacant, he decided to try his hand in a new business altogether in 2018.
"I got the call (about the space) but had an hour to respond," said Kam. "The shop was just an outdoor tent, but I saw the potential as the location was quite strategic."
Located in Sengkurong's main commercial centre, the now garage-styled space is straddled between established supermarkets Hua Ho and Sim Kim Huat and eateries Pondok Sari Wangi and KFC. Kam's initial reservation, was trying to figure out why car washes were vacating.
"To this day, we still don't see problem because logically it doesn't make sense (to move out if there is steady traffic)," said Kam. "We plan to maintain our operation there for long as we can."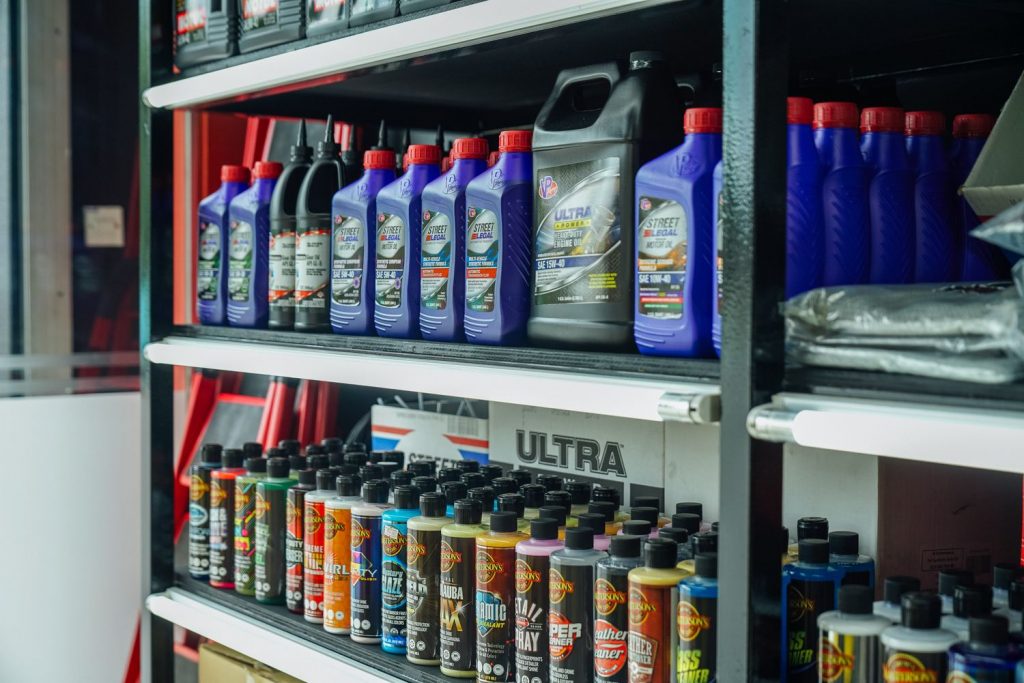 Kam's full-time job has seen him acquire more than a decade experience in customer service, but it was not until he met his future business partner Syamsul at a car expo that Matuka R would truly take off as a car wash and auto detailer.
A professional in the oil and gas industry with significant experience working offshore, Syamsul would spend his spare time asking his peers – local and foreigners alike – what their car wash patterns were. Under what conditions did they want to wash their cars? What were they willing to pay? What did car washes do to attract more customers?
In 2019, the duo came up with a new strategy, dubbed "season one". That September they invested to replace their tent with proper roofing, began utilising social media more actively and launched a US-inspired "wash and win" marketing campaign with thousands of dollars in prizes that would simultaneously culminate with a draw for a Kia Picanto and opening their new headquarters in Beribi.
"I was very keen to implement the model for giveaways that car wash businesses from the US had," said Syamsul. "Some were so big that the whole concept of the business itself was to offer 'wash and win'. Washing your car is much of a routine as is eating out or buying groceries, so why can't we have a similar concept in Brunei."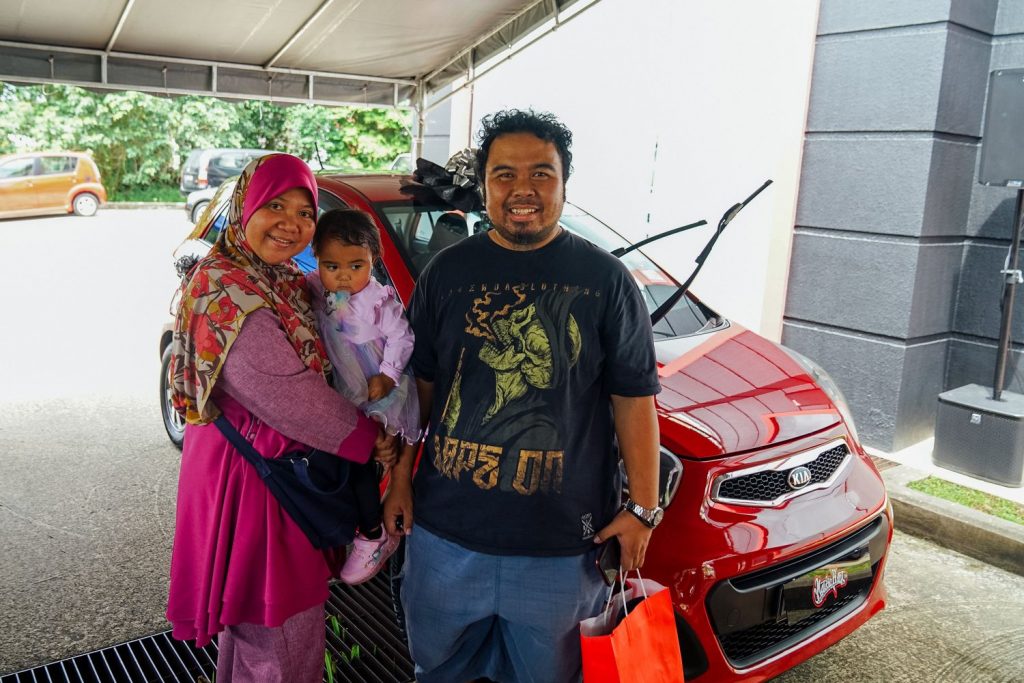 From the outset, Matuka R positioned their prices in the middle of the market – with their standard car washes beginning at $12 for small cars, up to $24 for the largest four wheel drives. Accordingly, Syamsul said their service needed to be of a higher standard, more thorough in cleanliness and using soaps that will not wear down paint as much.
"Each car's paint has a lifespan, but what most people don't know is that car washes do wear down the paint slowly, so the quality of materials used (in cleaning) can make a big difference in longevity," said Syam.
"Being car lovers we always wanted to go the route of detailing eventually, but not have it be so expensive that everyone can't afford our service."
Syam explains that from the customer's perspective, detailing services can be viewed generally from the level of protection they provide the car beyond just cleaning.
The standard post-wash protection has been to apply wax, but the industry has since upgraded to sealants which provide protection that lasts up to five times as long. Ceramic coating is then a level up from a sealant, bonding to your car's paint to form an additional, longer-term layer of protection and sheen.
At their new headquarters, Matuka R is looking to upskill their staff to offer premium services as they move towards becoming a fully fledged auto detailer, with small garage-like stations like their Sengkurong branch spread across the country to provide more maintenance cleaning.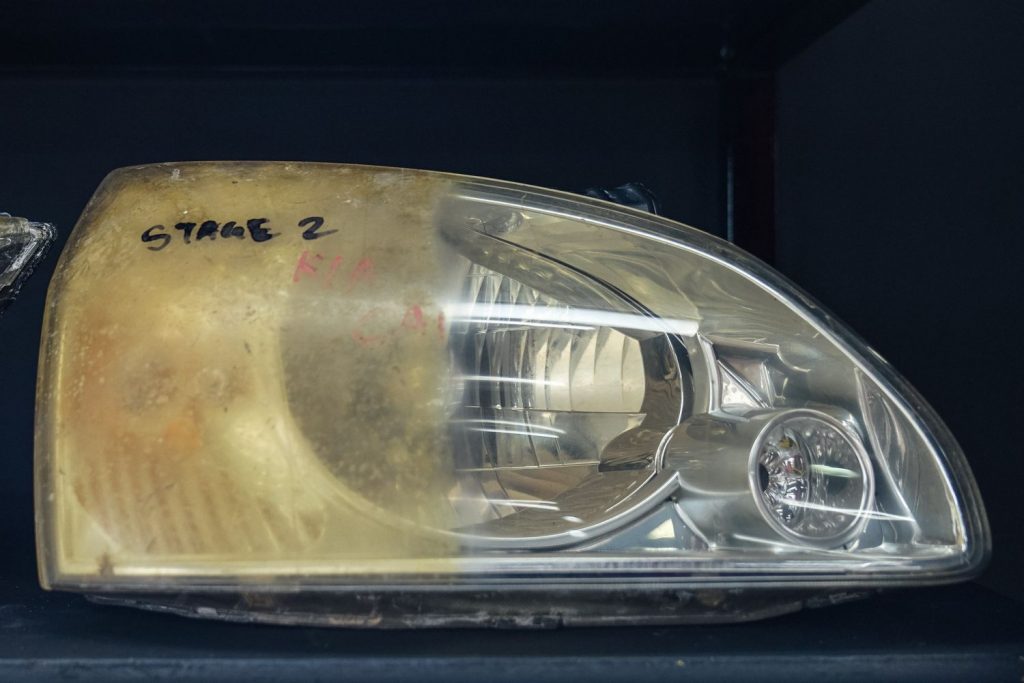 "We plan to have this (Beribi) location as the main detailing centre, where customers can get higher-end services like coating," said Kam. "After coating you can have maintenance packages for routine washes, which helps us form long-term relationships with customers as well."
With the opening of their new headquarters, Kam said their "season one" is now complete as they now make preparations for the successive season.
When asked about their relatively quick growth in a crowded market, the duo insists there are no secrets, except for being meticulous about delivering consistently.
"I think it is all in the execution by the team in offering the service. Each and every wash. When people come here they might be a bit hesitant about the price at first, but if they return to pick their car up and are happy with the cleanliness, they will feel that it is worth it and chances are they will return," said Syamsul.
"From there, if we continue to provide consistently, they will start to think of us as reliable, and maybe they won't want to take the risk of washing elsewhere. And from there we can create a long-term customer base," he added.