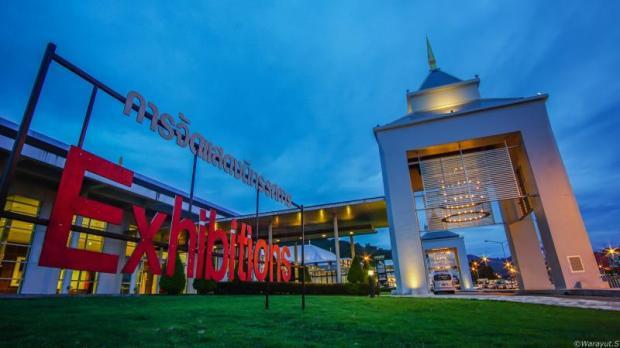 Brunei companies looking to export are invited to apply for the 4th BIMP-EAGA and Indonesia, Malaysia and Thailand Growth Triangle (IMT-GT) Trade Expo, Conference and Business Matching event taking place between July 19 to 22 2018 in Thailand.
20 free booths and sponsorship for shipment of items and accommodation available to Brunei businesses in the sectors of food and beverage, agriculture, food processing, furniture, arts and handicrafts, fashion and accessories, cosmetics, jewellery, gifts and services.
The event, held at the International Convention Center (pictured main) of Prince of Songkhla University within Hatyai, Songkhla Province in Thailand looks to increase trade through its expo, conference and business matching sessions, carrying the theme future innovation for agriculture and environment.
The last edition was held in Indonesia two years ago, and is an initiative of BIMP-EAGA, a subregional economic co-operation initiative between Brunei, Indonesia, Malaysia, the Philippines and more recently Timor Leste.
Each booth will be two by three metres, with tables and chairs provided by the organizer.
To apply, fill in the registration form, downloadable from here and submit to market.access@dare.gov.bn or to the Business Help Desk at the Design and Technology Building in Anggerek Desa by June 25.
Photo by Warayut: The Bangkok Post.