Local cycling company Kingdom Rides + Adventures are targeting over 100 foreign cyclists to participate in the mountain biking race Royal Brunei Enduro 2018 at Kampong Belimbing, Subok this September 28 to 30.
A mountain biking sport across cross-country terrain, Enduro sees each participant cycle a downhill route competing for the fastest time. The Asian Enduro's first two legs were held earlier this year in Nepal and Malaysia, with Brunei hosting the third round and Thailand organizing the final leg.
This will be the second consecutive year that Brunei has hosted the race; last year's edition saw over 100 participants, the majority local mountain biking enthusiasts.
Kingdom Rides + Adventures' director Jason Pickett, an Australian biking enthusiast who set up shop in the Sultanate three years ago, said earlier today in a title sponsorship signing ceremony with Royal Brunei that they are targeting 180 total participants for the "intense" race trails which are a few kilometres long.
"Mountain Biking tourism is a fast-growing sector; fans will come just to ride the trails and we're seeing the impact it's had on local economies (across the world)," said Pickett, citing the story of Blue Derby in Tasmania, Australia, a ghost town that recently boomed after building a world-class off-road cycling track that's since drawn thousands of international visitors.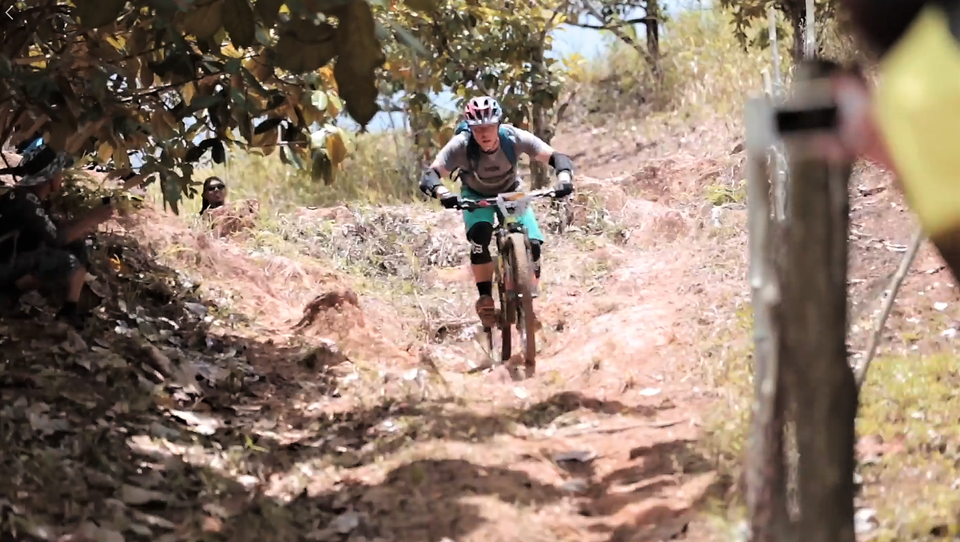 "We want to create something similar here – and we're looking at different locations (aside from Belimbing) including Labi (in Belait), and we've already seen interest to come (to Brunei) from as far as the UK because their friends would be participating in the race."
Royal Brunei Airlines' Executive General Manager (Commercial) Martin Aeberli said the national airline is continuing its partnership with Kingdom Rides + Adventures because they believe the race will increase inbound passengers and promotes the values of "growth, nature and health".
Ministry of Primary Resources and Tourism (MPRT) Deputy Permanent Secretary Wardi Hj Mohammad Ali said the event would create opportunities for local businesses with the influx of cyclists from around the region.
"We are working closely with the Village Consultative Council (MPK) of Belimbing as well as home-stays in the area to hold parallel events to showcase and sell different activities like kayaking and village products," said Wardi. "The Asian Enduro race is becoming one of the signature events for Brunei and it is growing every year. Hopefully, through it we can promote Brunei as a destination."
Pickett added at on the sidelines of the signing ceremony held at the Setia Pahlawan, MPRT that registration was open through the Asian Enduro Series website for $80, and $60 for those flying into the Sultanate with Royal Brunei.