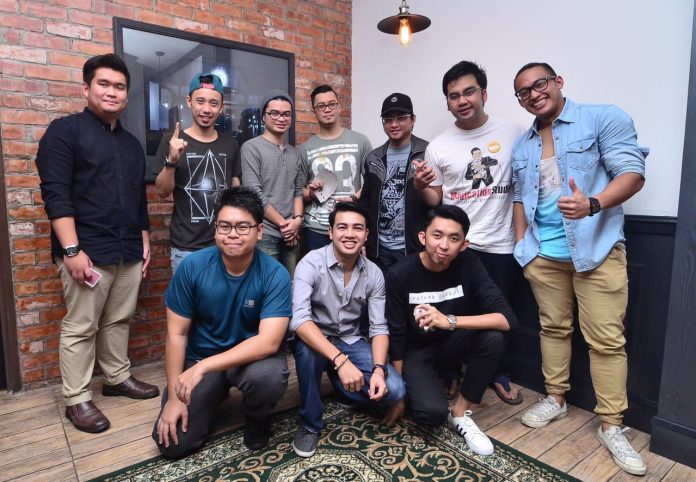 The impression left when you first see a magic trick never really goes away; especially if that experience was close and up front.
Mohd Zul Azmee Awg Marzuki (standing 3rd R) along with 20 like minded friends (pictured main), call it the local magician community if you will, have set up Eye Mistake BN to bring the somewhat forgotten art and experience of magic tricks back into the public eye.
Catering to birthday parties and public events, Eye Mistake, a literal translation of the Malay description for a magic trick – silap mata – takes the discipline seriously; with a crew capable of a multitude of tricks close up, from the stage as well as a spectacle of flipping and flourishing cards, popularly known as cardistry.
Azmee's passion for magic was first kindled in his childhood days watching magic tricks on television. That fascination turned to practice after a trip across the border to Miri, while he was still in primary school. He found a shop selling magic kits and props, and took on learning his first trick.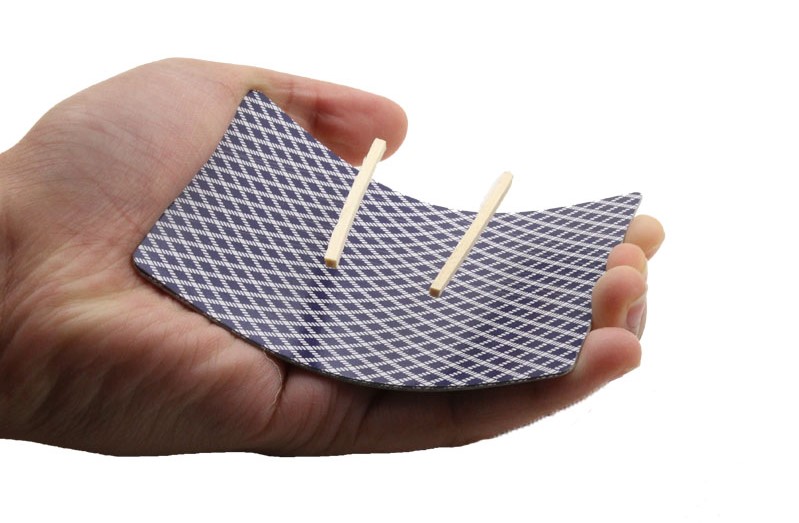 "My first trick was a floating matchstick. It was pretty simple; but the looks of amazement from friends and family; how impressed they were – I was hooked. The feeling (of performing) made me want to learn more," said Azmee.
Soon he was scouring the web, searching for more material to learn, but he had yet to meet any like-minded aspiring local magicians.
After finishing technical school in Kuala Belait, a 17-year-old Azmee then came across a small shop, next to the stairs leading up to the Mall's Cineplex, that sold magic merchandise.
"It was called Spades Magic Shop and the owner, Tse Tow, became a mentor to me," said Azmee, now a 29-year-old father.
For six years, Azmee worked for Spades as the community began to grow. But there wasn't a happy ending, as after Spades moved to Seri Qlap, business plummeted and eventually they closed down.
"It was like the end of an era," he said. But while Azmee had to find a steady job elsewhere to put food on the table – he didn't give up on magic.
He continued doing small gigs – mostly birthday parties for children – keeping his bag of tricks sharp, while earning a little bit of side income.
"You'd think doing shows for kids are easy," says Azmee with a smile. "But they're the most brutally honest people around. If they notice a mistake, something off, they'll tell it straight to your face."
One day, he and an old friend, who goes by the stage name of Emerald, talked about the small but growing performance arts scene in Brunei, for which magic could be a viable entertainment option for parties and events.
They pooled their resources and revived their old network; establishing Eye Mistake BN in 2016.
Depending on hours and size of crowd, rates differ, but Azmee himself typically charges about $180 per show. Their most memorable came in August last year, performing at the Enchanted Night musical at Jerudong Park's ampitheatre.
This time it was a cane that he made appear float, a substantial upgrade from the matchstick gimmick all those years ago.
Still, not every weekend means a booked schedule, and Eye Mistake BN has its focus very much on getting their name out there, performing at Bandarkuceria and other events in hopes of generating a buzz.
It's been almost 20 years since Azmee picked up on the art of magic. Many fads have come and gone in that time, but the 29-year-old has remained disciplined to his craft.
He keeps to his schedule of practice before bed, patiently preparing for opportunity to come knocking.
To learn more follow @eyemistakebn on Instagram and Facebook. For more details and bookings, contact Azmee, Edwin or Sham at +6738148979, +6737154897 and +6738899241 respectively.