Driving into the vicinity of Hadi Hj Roslan's house in Meragang, the loud roaring of a Hitachi variable speed jig saw machine echoes. The 22-year-old stands inside his garage, slicing a wooden board neatly into rectangles which are later assembled together into your cat's favourite toy.
Known for his skills in carpentery amongst friends, courtesy of his father who built up boardwalks and furniture in Kampong Ayer, Hadi would receive odd end requests for items to be made. But it was only when his friend's sister's made a request to build a cat scratching post in 2014, while he was still a student at IGS college, did he find a niche as a woodworker.
It's not just scratchers that Hadi now produces – he's now delving into other feline furniture such as cat perches, shelves and towers.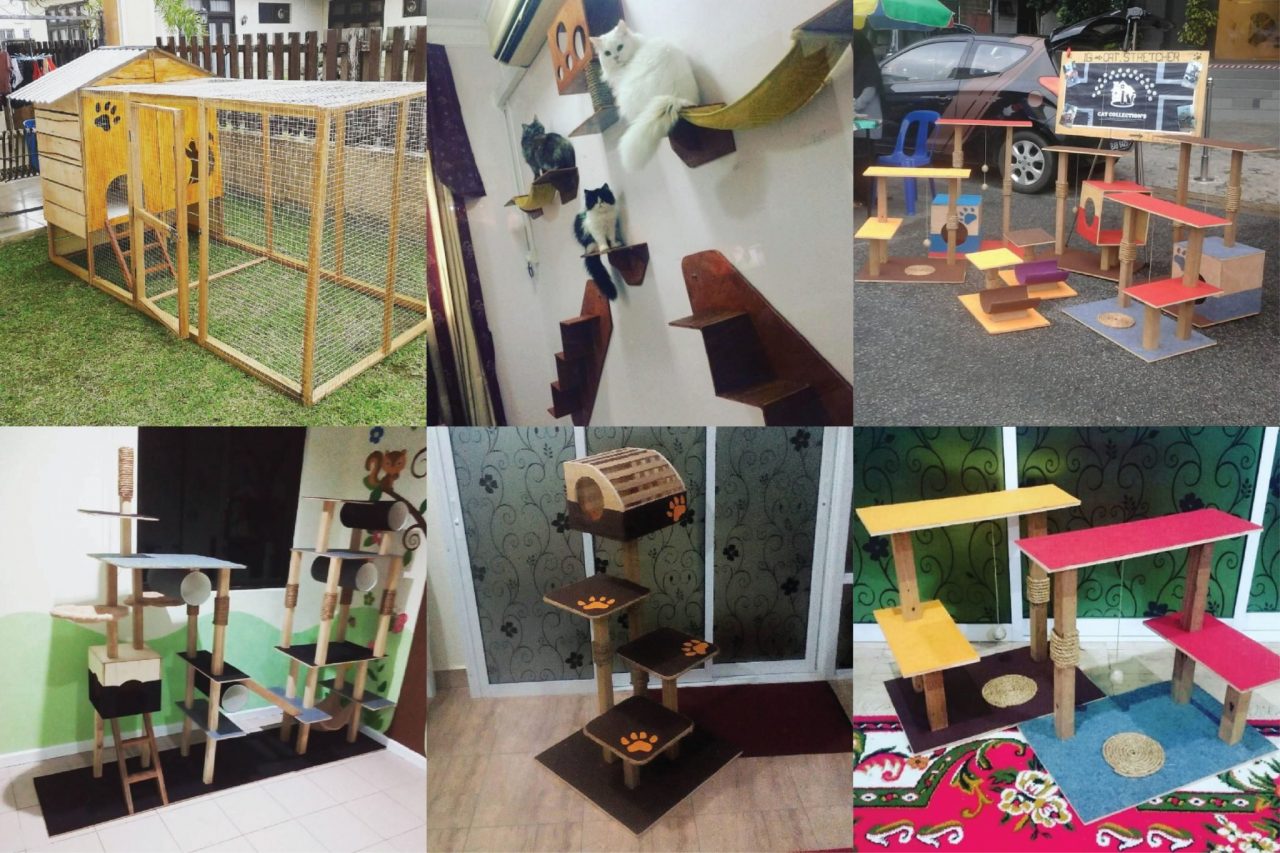 He's soft spoken in our interview, but meticulous in his craftsmanship. He's joined by his father in the garage, who busies himself cutting a white decorative moulding to put be up as cornice on the ceiling of their home living room.
"I believe that it (carpentry skills) can always be put to good use, whether to earn income or even build a home," said Roslan, who takes pride in passing down the skills that he too learned from his own father.
The appeal of Hadi's creations isn't purely in the design – it's also his price point: most standard items are sold between $15 to $60, while a similarly sized piece of furniture elsewhere can cost one and a half to twice as much.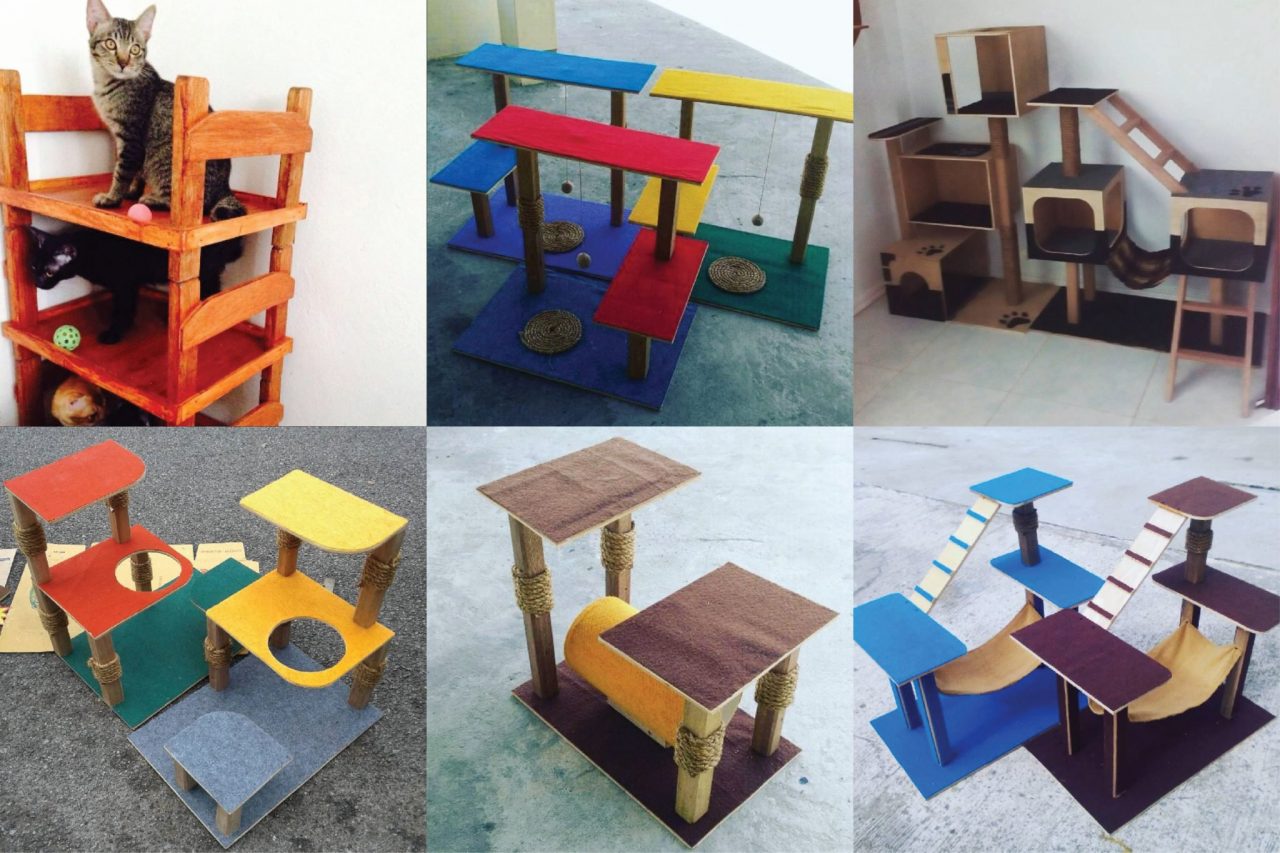 Needing exposure, the diminutive 22-year-old took to the capital last year for Bandarku Ceria, sharing an area with his family who would sell food. While showcasing his designs, he would also take on orders – asking for a deposit half the price of the item as a commitment – and would then personally deliver the pieces to his customers' homes.
"Sometimes the pieces ordered by customers need to be attached to the walls (cat shelves) so in those instances we'd also help drill into the walls (on request)," said Hadi, who makes several hundred dollars per month selling the furniture, with customers stretching as far as Serasa, Muara to as far as Sungai Teraban, Kuala Belait.
Hadi who graduated last year with a Multimedia & Graphic Design diploma, now works full-time as a graphic designer for a corporate company in Gadong. But he continues his love for woodwork, continuing to refine his quality, although admittedly orders take a tad longer to process.
"Our customers are always happy when the item shows up," said Hadi. "I do my best to make sure it's what they've envisioned it to be."
Follow Hadi's business Instagram @cat.stretcher or contact him directly at +6738900355 to order or enquire.