By 2016, Jason Ong had spent more than a decade building up Masamichi as a reputable Bruneian photo studio that welcomed all segments from students to couples to corporates.
He pulled out all the stops to make it happen; he left his job in quantity surveying, emptied his savings of $6,000 and even borrowed money from his mother to kickstart his photography career from a half-sized unit on the first floor of a Delima shophouse in 2005.
11 years in, and having turned 40-years-old, Jason had to come to grips with a looming crisis; one that appeared to be signaling that what he had done so far just wasn't enough.
"We were easily disrupted"
In an unflinchingly candid account, Jason summed up the new reality physical studios had come to face.
As DSLR cameras became more affordable, what was once a relatively expensive hobby to pursue professionally had become mainstream. Maintaining a studio was unappealing for new photographers who were out covering events like weddings. Using social media extensively, they didn't see the need an office to market themselves either.
"We were easily disrupted," said Jason of the surge in freelancing photographers marketing themselves online.
"When they arrived, they drove the price down. Many of my peers closed their studios down, saying it had became too costly to maintain. But we weren't just facing (freelance) professionals with lower costs. We were also facing competition with hobbyists – who weren't relying on photography for income – who decided to charge very little."
Miracles of Capital
Despite an award-winning portfolio, which included accolades of excellence from the Wedding and Portrait Photographers International, Jason and Masamichi were not exempt in seeing red.
"It didn't matter how much we had put in before. By 2016, the reality was that we were going out of business," said Jason. "We were struggling."
He told his team – including his wife, an accountant that handles Masamichi's finances – to begin searching for jobs. But before he threw in the towel, he received a call from a previous client, a seasoned businessman behind more than a dozen F&B stores.
"I told Nicky (Wong) what I was dealing with over coffee; I told him we couldn't survive for much longer, and that I was already thinking about what I should do after (Masamichi) closes down," said Jason.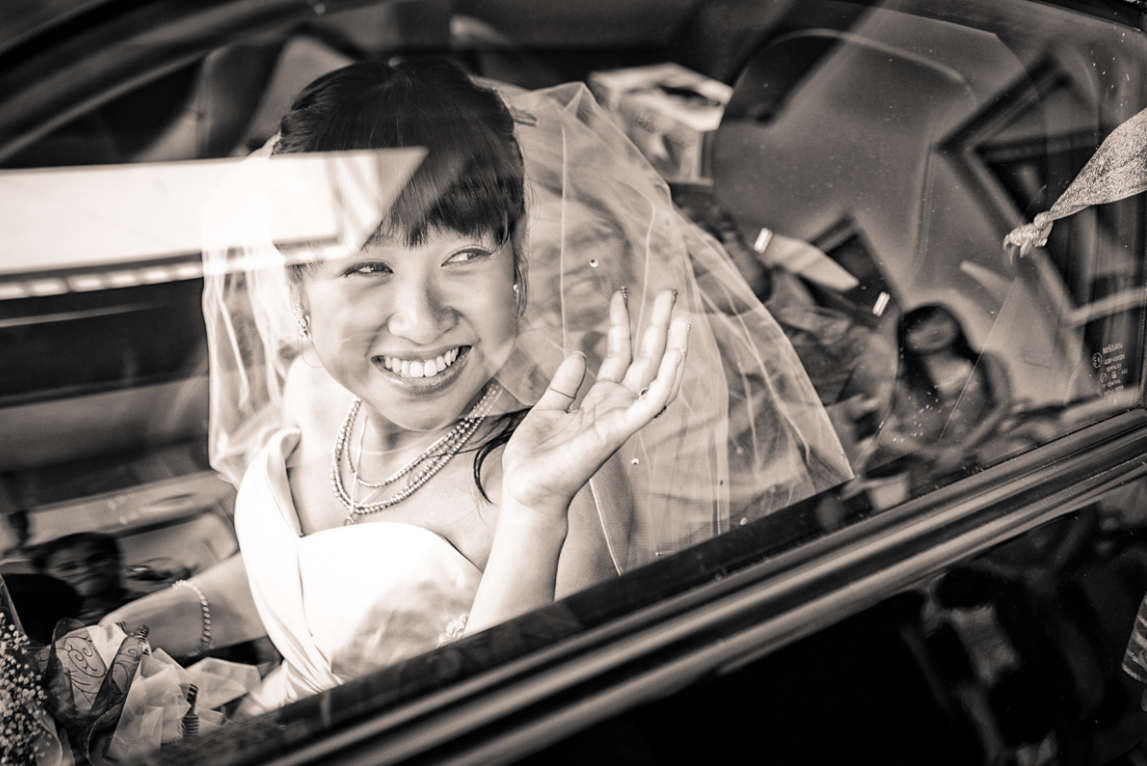 Nicky suggested Jason revisit his business model and invited him to attend an entrepreneurship course by venture capitalist Dr Wong Jeh Shyan called Miracles of Capital (MOC) to unearth new value propositions and potential streams of revenue.
"I was hesitant at first. To me, MOC was for companies with these huge ambitions like listing on the stock exchange, IPO and here I am just trying to keep my photo studio alive," said the 43-year-old.
"But I owed it to my profession, to my team, to try this, to see if there was any chance this could turn things around."
Photographer to businessman
Through MOC, Jason began to restructure his business model. He was encouraged to think: What can I offer that the online market doesn't? Can I compete better online? What new value can I offer customers?  What does my experience bring to the table?
Through probing he realized he had to answer a more fundamental question; was he a photographer first and a photography business second?
"When I started on my own, I think I needed to be a photographer first. I prioritized my personal improvement in photography. I needed to build my portfolio, get my name out there, especially when social media wasn't around," he said.
"But as a business, I've come to realize that you can never scale going solo. Even if you have (technical) skill, but cannot find a way to transfer it to your team then you will get stuck."
Masamichi's first storefront
Masamichi has been operational since 2005 – moving three times within the Delima area – but never had a storefront. They were always tucked away inside the upper floors of commercial buildings, but after his training with MOC, Jason knew a bolder move was needed to revitalize Masamichi.
After tweaking his business model, Jason distilled his new value propositions into a pitch, and to his surprise, was able to land an investor. Now occupying two ground units at Telanai Avenue, Masamichi is keen to offer a more creative studio experience to separate itself from more traditional establishments and freelance photographers.
One unit is dedicated to three studio settings; one end with a motorized roller offers multiple backdrops for more traditional shots like graduation or classic family portraits, and on the opposing end; a more floral, garden-themed decor that will be customized monthly by event styling company The Yard. In between, a wooden-styled light blue wall is also an option for a homier backdrop.
In the other unit, customers can browse their pictures from computers and select from more than a dozen frames. While it's a substantial upgrade from his former studio in Delima, Jason ensures what's being spent can all be tied back to enhancing the customer experience.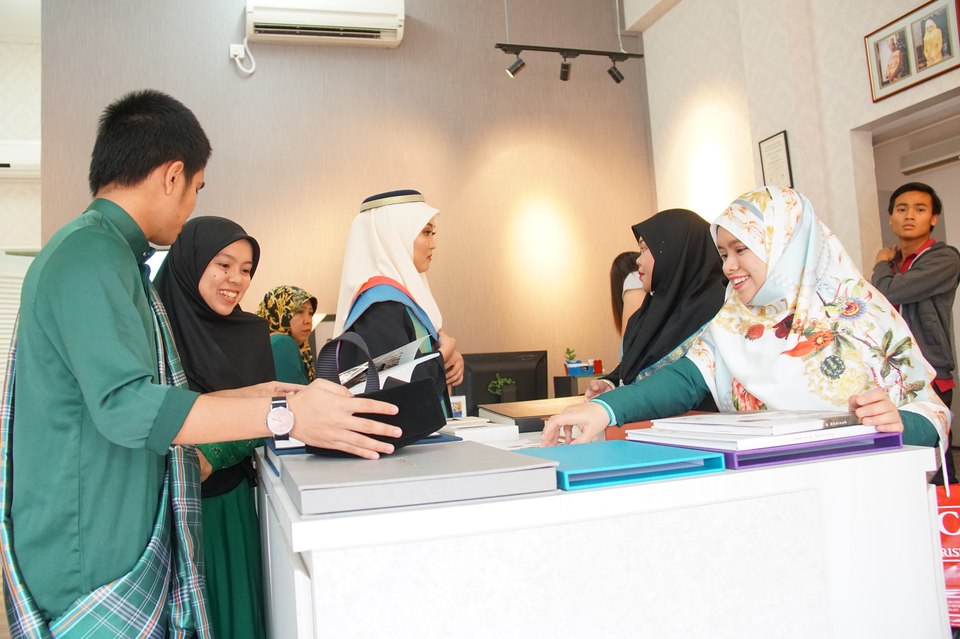 "There are many photographers with much more expensive gear," says Jason. "But having the most expensive camera doesn't mean the best photo or the best experience. If your spending isn't resulting in something better for the customer, then you have to question why it's there in the first place."
Since moving earlier in June, Masamichi has found new form; new customers to the studio have also driven up requests for event coverage. But the 43-year-old is leaving no stone unturned this time – even taking on a trainee just to handle social media, as well as a full-time videographer.
"A lot has changed since I first picked up a camera," says Jason. "Something new will always come along, and we cannot ignore it. It's not about us gathering around and saying: 'hey this isn't fair'. It's about facing change. And if we aren't willing to change, then how can we hope to survive?"
Watch: Masamichi's new studio at Telanai Avenue
Masamichi is located at Unit 9 and 10, Ground Floor, Telanai Avenue along Jalan Telanai and opens from 9.30am to 6.30pm everday. To check out their work visit @masamichi on Instagram and Facebook. To get in touch directly contact +6737185772 or +6732651172.