Rising early to get the best beef parts at the Gadong wet market, Pg Hj Abu Bakar Pg Hj Othman proudly exclaims that his soto – and the rest of the items on their menu – are always freshly made.
Returning to his home at the end Spg 222 in Kg Pintu Malim, he walks along a wooden walkway to reach its rear end, revealing a scenic restaurant built on stilts overlooking the Brunei river.
Handing over the ingredients to his wife Diana Hj Untong, preparations for their lunch buffet – carrying arguably the widest spread you'll find in Brunei for $5 – are now underway.
At 58-years-old, Pg Hj Abu Bakar – who often goes by his initials PABO – shows no signs of slowing down.
"This restaurant has given me a second chance at business," he says as he takes a quick break. With the memories of his failed ventures still fresh, he continues: "We cannot take things for granted. We must be hands on."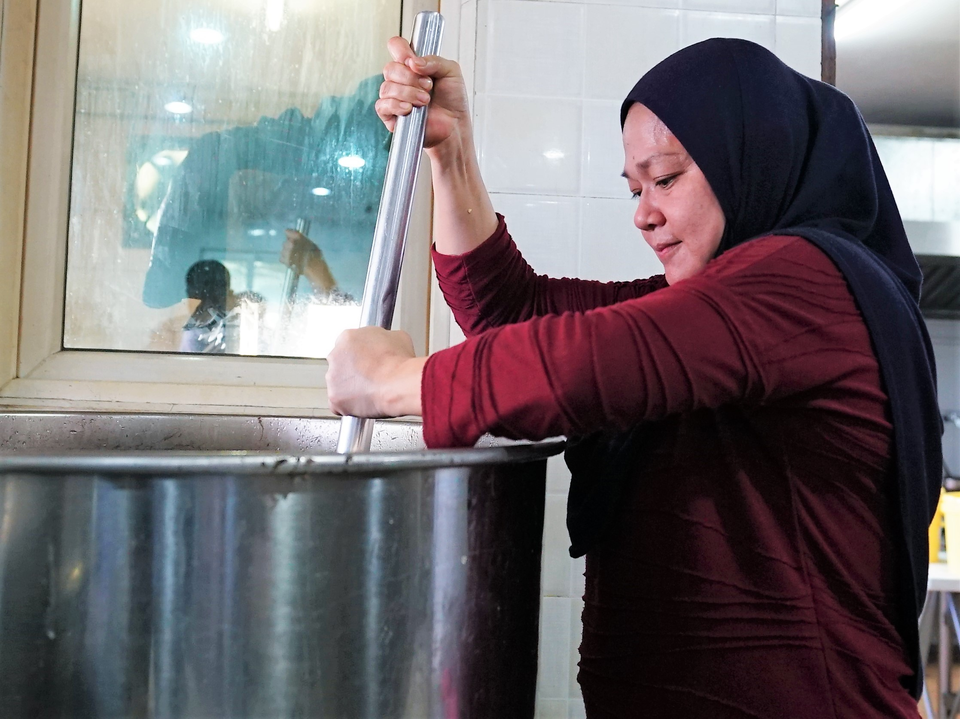 Boisterous beginnings
Pg Hj Abu Bakar made his name as a gregarious photographer working for Pelita Brunei in the 1980s. A decade later, he ventured into business, setting up De' Hayat – named after his daughter Hayatul – that began in construction and homeware supplies before branching out to F&B and event management.
"In the beginning things were great – we were making good money building homes, supplying flooring and other home products," said Pg Hj Abu Bakar. Early success fueled his ambition, and it wasn't long before De' Hayat expanded as a cafe at the Public Works Department's sports complex.
"I figured running a cafe was easy money," he said. "I hired all foreigners (from waiters to chefs to the manager). I didn't have to do move a finger. At the end of the month I would roll by and collect the money."
Pg Hj Abu Bakar's next move was hosting concerts. In 2001, after aggressively networking around the region, he surprised his peers by landing Indonesian superstar Kris Dayanti – arguably at the peak of her popularity – to perform in the Sultanate.
PABO's reckoning
By the mid-2000s, Pg Hj Abu Bakar's businesses began to unravel under a combination of mismanagement, poor dealings and growing regulation.
Sorely missing a hands-on manager, De' Hayat cafe soon became unprofitable and shut down. A year later, De' Hayat Construction was left precariously hanging, after paying out $300,000 to a principal supplier overseas for homeware products which never arrived.
In 2010, Pg Hj Abu Bakar took another beating after his founding partner set up a new venture and swiftly took over his supply deals and client base from De' Hayat Construction.
"I was facing bankruptcy," admits Pg Hj Abu Bakar. "The $300,000 had been paid out by the bank on credit (loan) and the business was struggling to make repayments after my partner left with many of the clients."
It was the textbook definition of Murphy's law: anything that can go wrong, will go wrong. But Pg Hj Abu Bakar was not ready to throw in the towel just yet.
He zeroed in on his event management business, De' Hayat Musical and Production, bringing in more pop stars including Akademi Fantasia alumni and Indonesian band Peter Pan. They performed to sellout crowds, enabling Pg Hj Abu Bakar to stay afloat as he funneled concert profits towards paying off his debts.
The concert business was fairly short-lived however, as the government tightened regulations on live performances. By 2015, much of the dust had settled and Pg Hj Abu Bakar emerged debt free, but without any outlay to finance his next move.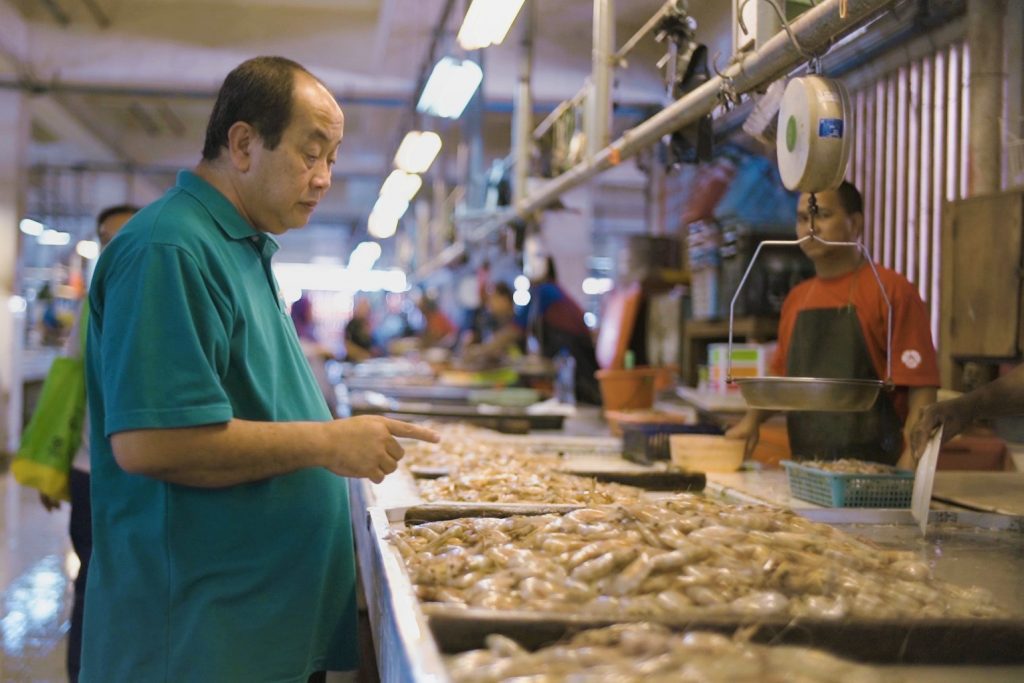 Starting from home
Without much to his name, Pg Hj Abu Bakar continued to be sociable from his home in Kg Pintu Malim, hosting open houses with his wife several times throughout the year. The richly spiced beef broth known as soto was typically the only dish that was served.
The couple's friendships and home – which they bought for $50,000 some 20 years ago and had slowly spent another $100,000 gradually expanding – proved to be their greatest assets.
"Even though we only served one dish (during open house) hundreds of people always came," said Diana. "They never stopped encouraging us to open our own restaurant."
In December 2015, after hosting an open lunch on the occasion of the Prophet Muhammad's (PBUH) birthday, Pg Hj Abu Bakar sat down with his wife to discuss the feasability of rolling out their signature soto as a business.
"At that point I had risked it all – lost – and was back at square one," said Pg Hj Abu Bakar. "We had no money for a storefront, not even enough to renovate our home kitchen."
What the 58-year-old lacked in capital however, he made up for with experience. He spent $600 on buying ingredients, and with the help of two of his children then on school holidays, revived De' Hayat Cafe from his veranda as Soto Pabo.
No fairytale finish
Soto Pabo debuted to a fervorous response, and it wasn't long before Diana introduced more local delicacies including lukan (seawater clams), udang galah (giant freshwater prawns) and ambuyat (sago).
In a stark comparison to De' Hayat's first operation, Pg Hj Abu Bakar chose to hire only locals, many of them youth from the surrounding community without prior F&B experience or training.
The high volume of walk-ins however proved to be too demanding for some, and Soto Pabo's ability to meet orders in a timely manner were jeopardized after several staff abruptly quit without notice, blemishing their otherwise glowing record of reviews online.
Pg Hj Abu Bakar's first remedial measure against their relatively high turnover was to expand their team to 16 local staff. After, he lobbied for a quota of 10 foreigners to stabilize their daily operations, which was recently green-lighted.
Despite labour challenges, Soto Pabo's scenic location and authentic local food has been a resoundingly profitable combination. Pg Hj Abu Bakar has rolled back some $200,000 of earnings since opening to build a new extension which has doubled the seating to hold almost 200 people, along with a commercial kitchen, new toilets and a proper parking lot in front of his front porch.
The buzz lead to interest from a Chinese investor, who offered Pg Hj Abu Bakar $200,000 last year for the rights to run the restaurant for four years. But the 58-year-old said his days chasing "easy money" are done.
"Each of my failures taught me something; the importance of being hands-on, focusing on what you know and love versus just chasing what somebody tells you will make the most money," says Pg Hj Abu Bakar.
"And most importantly, knowing that it's okay to have lost and accepting that things take time. You must stay the course; if there is a job to be done, you'll do it to your best ability. And Allah will permudahkan (enable)."
Watch: Pg Abu Bakar and Diana share their entrepreneurial journey
Soto Pabo opens from 9am to 10.30pm daily, except for Fridays where it opens 2.30pm onwards. To get in touch directly contact +6738686388.