With the soft glow of the TV as her source of light, Nurul Hamizah hunches over a piece of paper, calligraphy pen in her hand, painstakingly writing letter after letter in her bedroom – after her family's gone to bed – with only a foot long and half box as her writing desk.
It's an unexpected development for a 28-year-old with a full-time corporate job – but with a recently discovered new found love for art, which began with a calligraphy class in November 2015.
Nurul Hamizah had grown up fascinated by the creations of others, but routinely dismissed the possibility of creating her own art. "I just didn't think I had the talent," she says jokingly.
Two years since she began a beginner's modern calligraphy class by another local artist Little Red Designs, art has evolved into being Nurul Hamizah's favourite private pastime to a growing public attraction on social media – turning it into fledgling business in the process.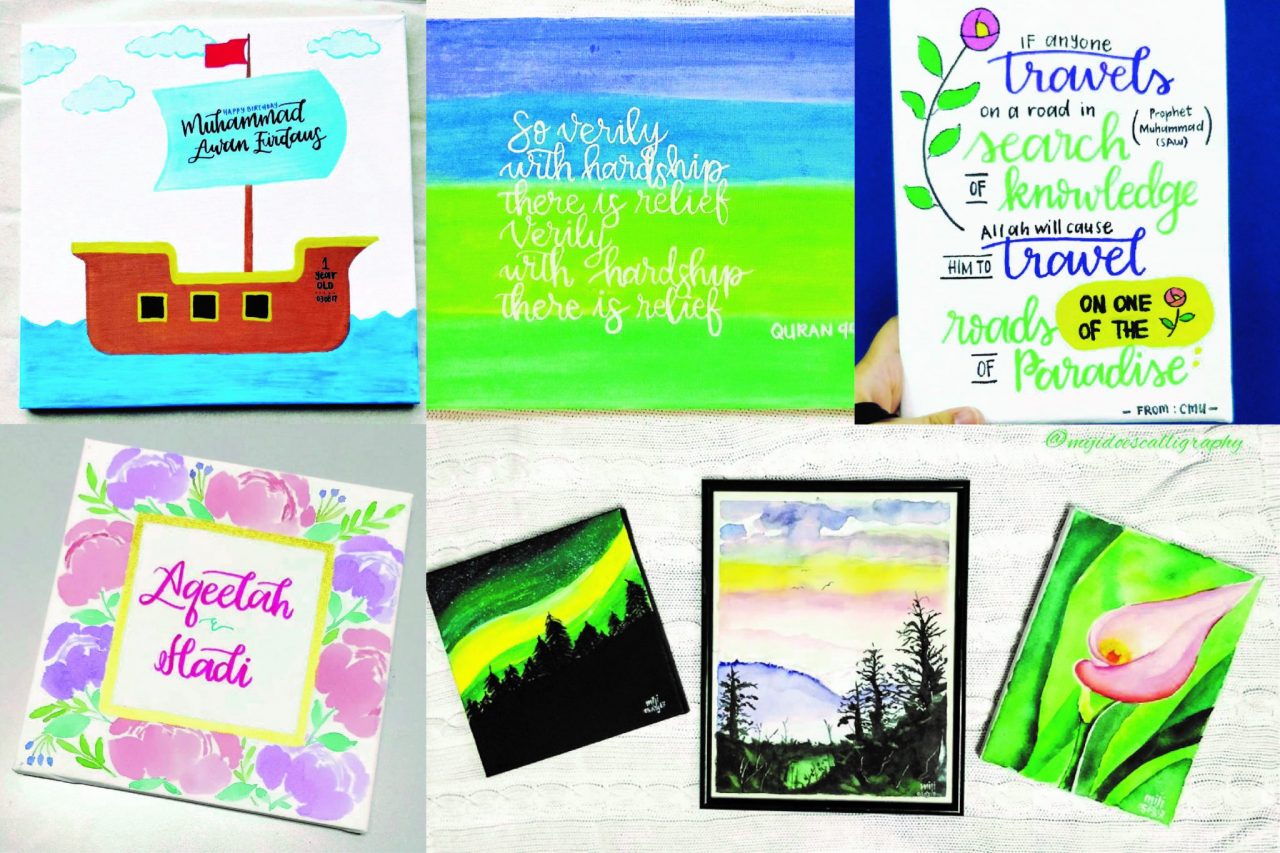 Nurul Hamizah – or as she's now more widely known, Miji – began with just caligraphy, but now combines acrylic and watercolor paintings (pictured above). Her mainstay, positive or quirky quotes, are brought to life with light and bright shades of colour that carry a classy yet indie feel.
Learning from other local artists like Ainan Salsabeela, Miji has gained most of her business through Instagram, initially just set up as a platform for her to showcase her art.
Her commission work ranges from simple items such as $1.50 place cards to framed wall art pieces or decorative lists of hantaran for weddings – which can range from $30 to $60 depending on the material requested by the customer and the complexity of the piece.
"To be honest if I knew I could be doing calligraphy; learning how to properly paint and draw, while juggling my husband and two kids and a full-time job, and be able to turn it into a small business, I really wouldn't have believed you," she said.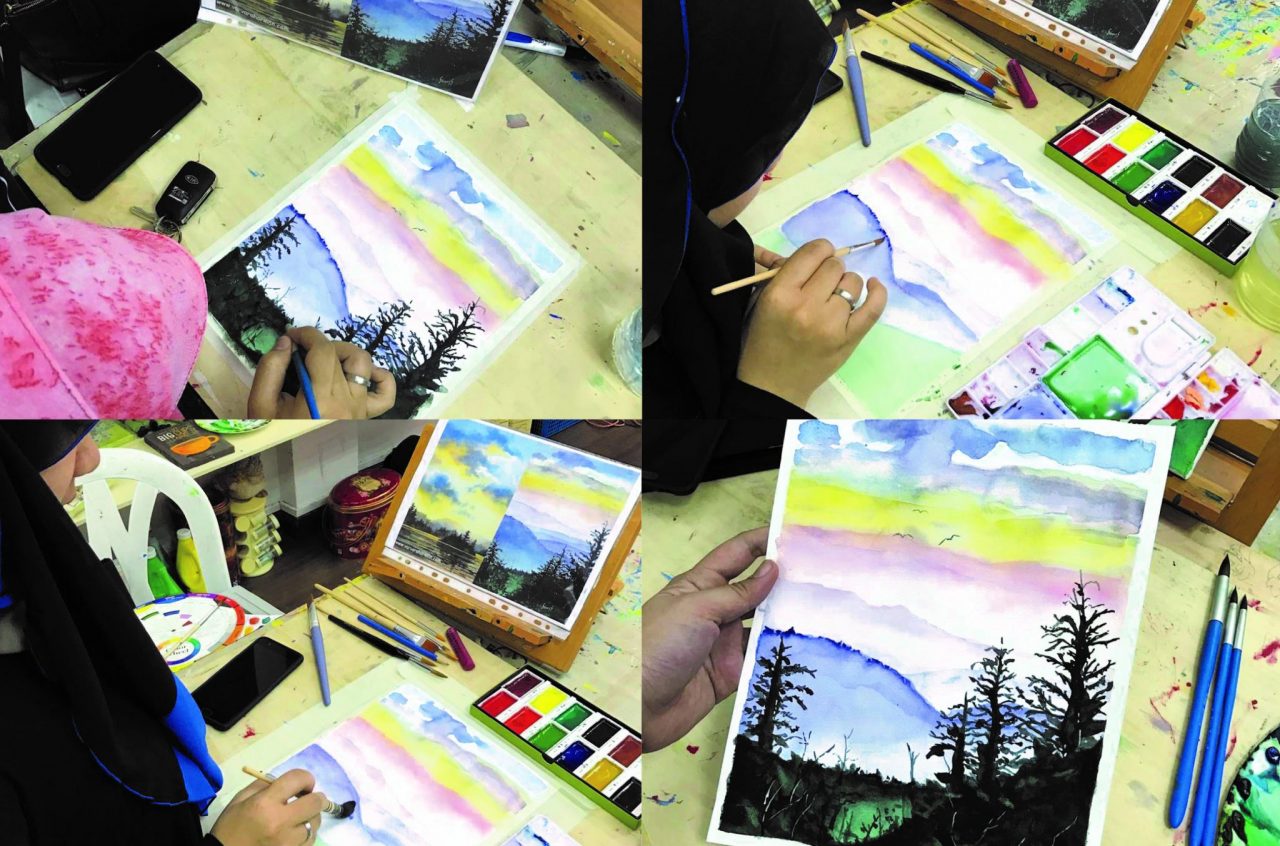 Miji brands her art as "articulating the unspoken" – and discovering a new voice, a new way to express herself, has given her the drive and discipline to continuously learn and perform, even after a full day or work at the office.
"I remember doing my largest piece to date," she added. "I carefully measured out the words to make sure that the lettering is just right and all the details are there. It was after I returned home from the office, after I had cooked for my husband, after I was done playing and spending time with my two kids. My body was aching that day."
"But all I could think was 'This is it. This is my passion. This is my happy place.'"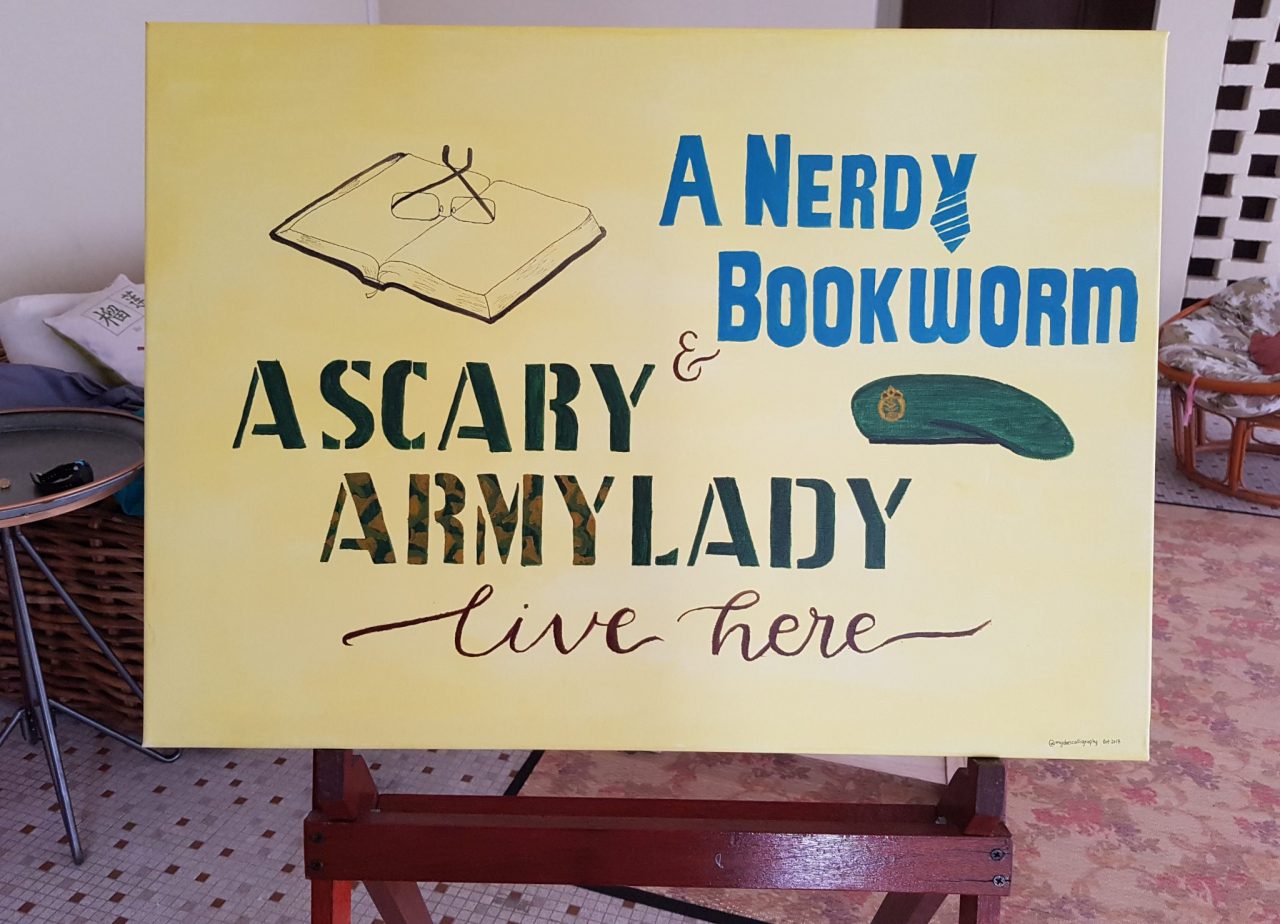 Miji is planning to build a house to move in with her husband at the moment, and perhaps this time, she'll graduate from doing art from her bedroom, into her own mini studio.
"I'm really looking forward to it," she says smiling. "I don't know how long it will take, but one day, I would like to open a gallery."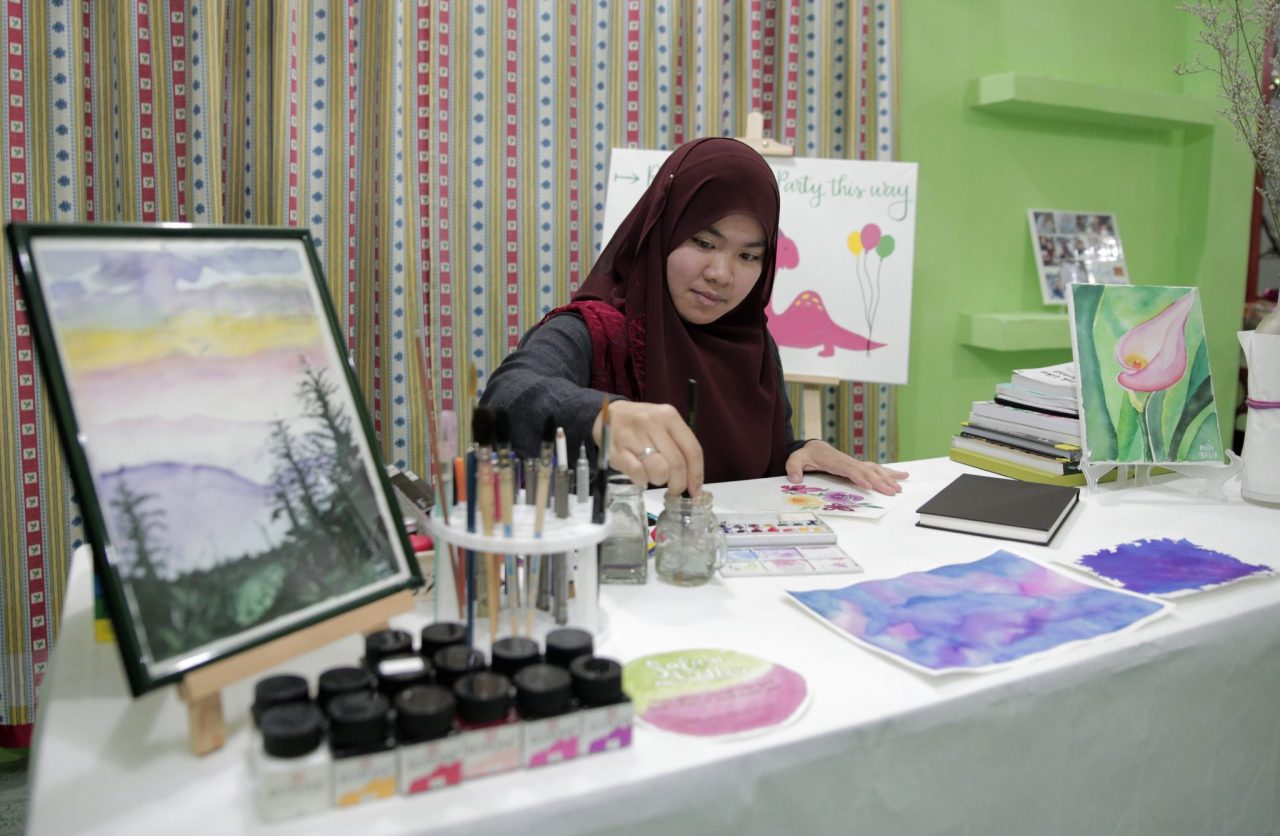 To check out Miji's work or the other artists mentioned in the story follow @mijidoescalligraphy, @littlereddesigns and @ainansalsabeela on Instagram.