In an industry that thrives off novelty – there's always a new pill, exercise or diet to get you fit – it's easy to confuse Primal Performance's tactical strength and conditioning workouts as the latest trend in "functional" training.
For Ak Mohd Zaim-Alim Pg Mohd Roslan however, the tactical regimen is anything but new – the 31-year-old has been a staunch practitioner of the methodology since 2006.
"Tactical fitness is fitness for the military," says Alim, formerly of the Royal Brunei Airforce. "It trains and prepares you physically and mentally to be your best in difficult situations out on the battlefield."
Put simply, tactical fitness throws out seated bicep curls and treadmill cardio in favour of a medley of exercises that have you jumping, sprinting and lifting – and leave your heart racing.
And while there is no shortage of high-intensity interval training (HIIT) options in Brunei gyms these days, the "tactical" focus is what makes Primal Performance unique, although it begs the question: if you won't be out on the battlefield tomorrow, why train like you will?
"Because tactical training is physical training to survive in combat, it is a complete system of general fitness that develops and strengthens the entire body," says Alim. "You have to be able to move quickly, explosively, but at the same time, be strong enough to lift and throw heavy objects. Tactical fitness is true functional fitness in a real-world sense."
For those unfamiliar with the evolution of Brunei's fitness scene over the past decade – which has expanded from traditional bodybuilding and endurance running – Alim is arguably one of the pioneers of introducing group HIIT training seven years ago.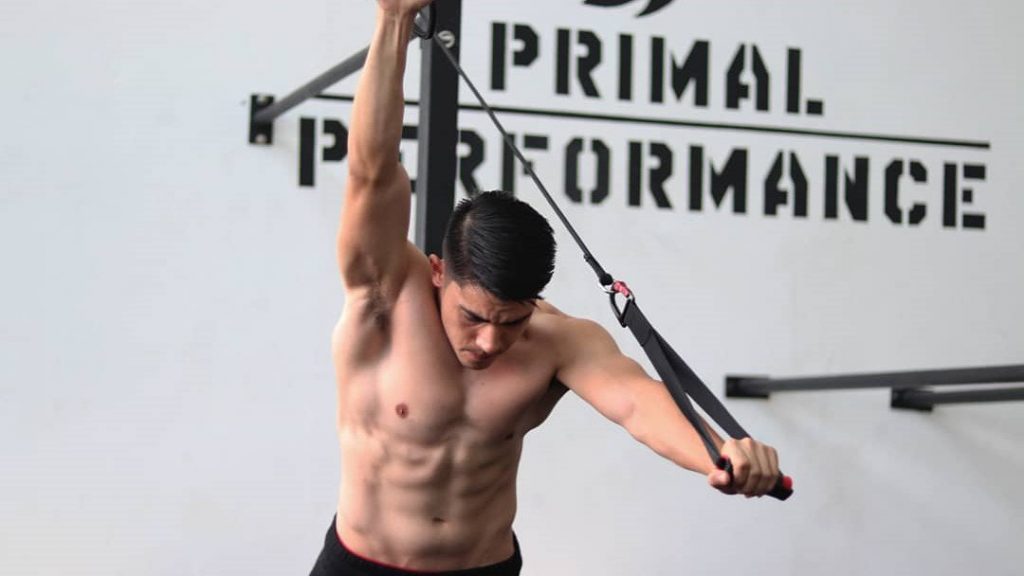 Impressed by his unusual routine, the owner of a gym in Gadong Central where Alim worked out suggested that he conduct group classes. "We called it the Beastcamp," said Alim. Within its opening months, it was reaching full capacity simply through word of mouth.
"At the time functional and HIIT training had yet to really take off (in Brunei). It was different from just doing long cardio or pumping up like a bodybuilder, and the best thing was that you could do it together, with other people."
In 2014, Alim left the military and migrated to the US – where he had hopes of becoming a professional trainer, as he picked up certifications, including those from the National Academy of Sports Medicine. He returned to Brunei two years later, with a dream to start his own gym, but was not able to find the right partner.
With the previous gym he held his classes in now closed down, Alim instead held his classes Mairgix Fitness Centre – home to Brunei's calisthenics scene – and it was here that he connected with Nurul Izzati Hj Awg Ahmad, also known as Jats, and the two would brainstorm what would eventually be Primal Performance.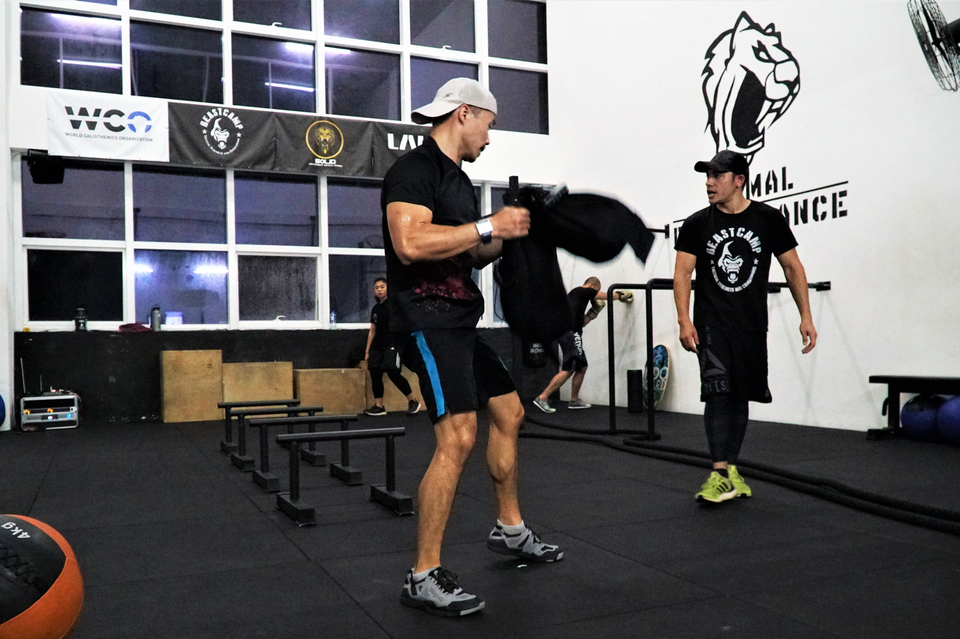 "When I began taking classes with Alim, I was into sports, playing rugby, netball, but I hadn't really taken my fitness seriously," said Jats, who works in an oil and gas company. "The tactical workouts improved my fitness in sports, but after a while – seeing how much progress I made – I started working out even more than I played sports."
On a Wednesday evening in a nondescript building in Kg Mata-Mata, a small group gathers for the day's final workout at 8.30pm – with Alim marking down a simple yet gruelling workout on the gym's whiteboard.
"We begin with the burpee to box jump," says Alim. After, they will do side jumps and burpees over metal handles, before shouldering over a weighted sandbag and then lifting a weight from the floor to standing position. Next, they will hold onto thick ropes and wave their shoulders and arms – before tossing a weighted ball against the wall forcefully, and then again to the floor. That's round one.
"Although it can seem intimidating, tactical fitness is scalable from beginner to advanced," says Jats after she completes the workout. "We can adjust the weight, time taken or even the movement/exercise. One thing for sure is that if you stick with it – we can guarantee that you'll see improved performance."
Primal Performance runs classes from Monday to Saturday and is located at Unit No.7, 1st Floor, Bangunan Majalis, Simpang 74-73, Kg. Mata-Mata, Gadong, BE1718. Walk-in rates are $8, with monthly memberships beginning at $120. To learn more and view their class schedule visit @primal_tactical on Instagram.