In the past 12 weeks, Fez & Cip – a home-based eatery tucked away in Spg 23-30 of Kg Manggis Satu – has risen from relative obscurity to amassing 20 five-star reviews on Google.
"Finally, can taste real, classic UK food," writes Camilla Hassan, while a local guide proclaims, "The best fish and chips in Brunei, with amazing tartar sauce." "Always freshly cooked, and as authentic as you can get in Brunei… They make sure you are satisfied!" says Ben Tenyson in another glowing review.
As of December 2019, Fez & Cip is the best-reviewed fish and chips spot in the Sultanate; ahead of commercial establishments including franchises like the Manhattan Fish Market.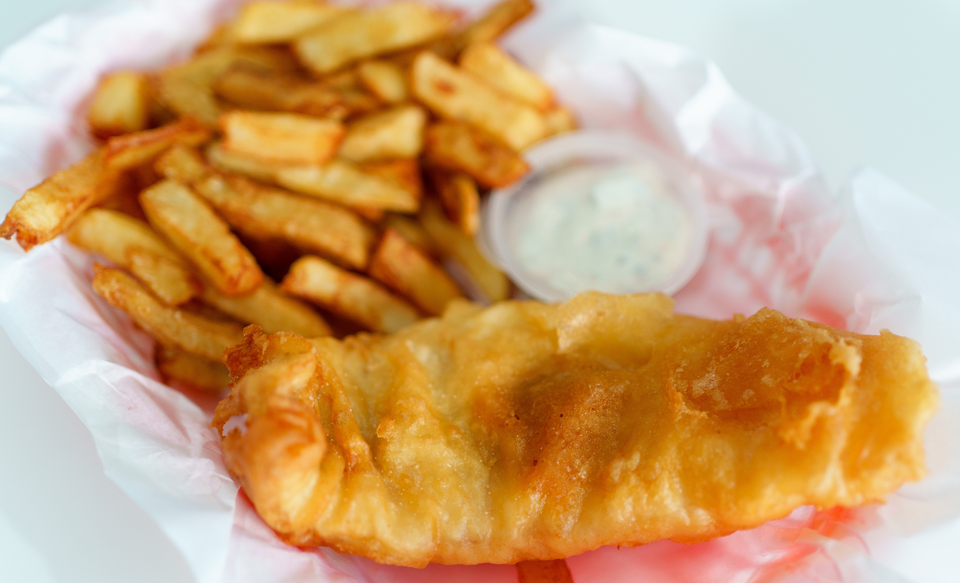 Up until last October, operations were intermittent. The brainchild of married couple Khairul and Norelin had been in existence since 2012, but only opened on Sundays out of their home kitchen.
Last October, they gave their close friend Muhd Khairud Dahri (pictured main C) – an unemployed 33-year-old with a PhD in chemistry from UBD – the reigns to turn Fez & Cip into a full-time operation.
"We believed in the concept; there aren't a lot of options in Brunei for 'authentic' fish and chips," said Khairul, who also has a PhD in biochemistry, but spent the majority of his adult life in business, managing restaurants and being the exclusive distributor for Polar watches in Brunei.
"As a small business, we didn't have the (local) manpower to make it full-time, but we knew that Khairud was still searching for a full-time job so we sat down with him to see if we could make this work."
Living in Tutong, Khairud struggled to find work relating to his PhD, taking on part-time jobs while while doubling as a trainer in the evenings at Wolfpack gym. He had no professional cooking experience, but was searching for a new field of work that he could immerse himself in.
Khairul began to draft standard operating procedures (SOP) for a classic 'chippy' menu using his proprietary batter, along with traditional condiments like malt vinegar and sides including savoury pies, mushy peas, battered sausages and deep fried chocolate bars.
Their signature fried fish would be imported Atlantic cod, and unused trimmings from making fillets would be made into seafood patties for their burgers, leaving no waste.
Clockwise (R to L): Seafood pasta, fried snickers, oyster and chips and a salmon burger (linus).
"I had tried Fez & Cip when I traveled to Bandar to visit Khairul; I knew he had a lot of experience, and had the ability to create something unique and different," said Khairud. "So when he approached me with this opportunity, I couldn't turn it down."
Khairul helped groom Khairud as a co-head chef, and rounded off the team by hiring Ismail Jubli, an electrical engineering graduate, and Mariani Taha, who had previously served in the military.
Polar's office – a rented residence in walking distance from Khairul's home – would be their new HQ, with several thousands dollars of Khairul's specialised kitchenware including a salamander grill put to work.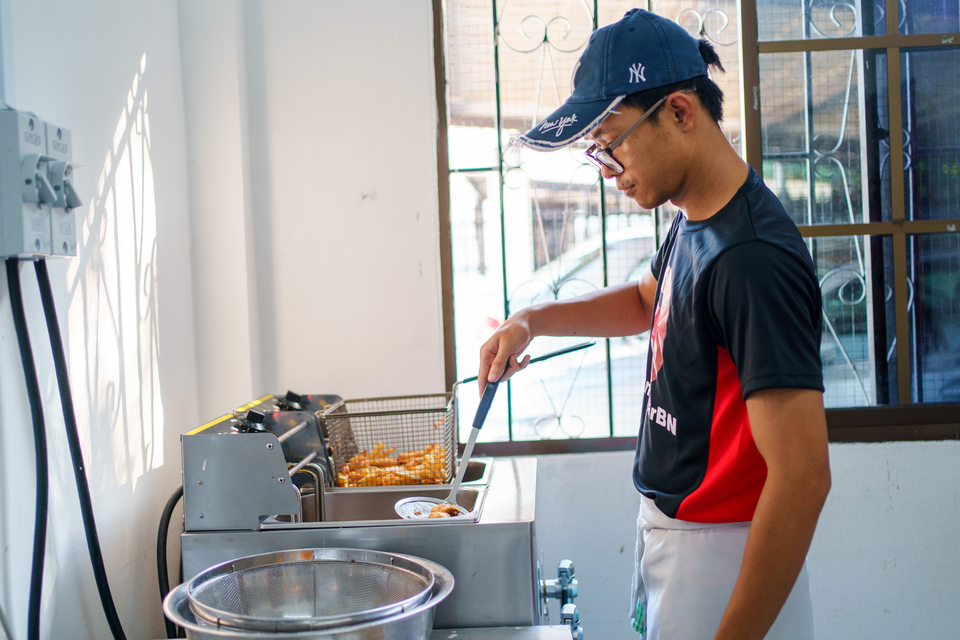 The PhD holders have also begun to roll out their experiment with a meat and pasta-based menu under a new brand called Doc K's BBQ and Grill that will be served alongside Fez & Cip. Khairul's son Hafeez, who the business is named after and currently works at a barista at a popular local cafe, is also expected to join the operation and create a dedicated drinks menu.
This year, Fez & Cip expands their opening hours from 11am to 8.30pm daily with the exception of opening on Friday's from 2pm. But Khairul's biggest play will come this March, where he is investing substantially to revamp an abandoned food court in Seri Qlap into a bustling food hub with local F&B brands including Fez & Cip and Doc K's.
"We want to continue creating new dining experiences and options for Bruneians," says Khairul. "There are a lot of Bruneians with creative ideas and we will be the showcase for them come March."