Eco-Green Development are aiming to complete Temburong's first $4.5 million luxury eco-resort with 30 chalet-style villa units by the end of 2020.
The two-hectare resort located in Kg Perdayan will house a multipurpose hall, fine dining restaurant and spa along with a swimming pool and outdoor recreational facilities including zip-lining.
Eco-Green said the individual villas would be spaced out to keep the surrounding forest intact and would be constructed using a modular approach using pre-fabricated materials instead of traditional brick masonry to be more environmentally-friendly.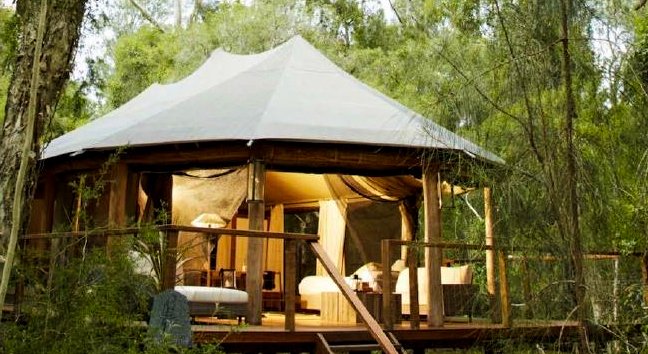 "We are aiming to complete construction by 2020 and be operational by the first quarter of 2021," said Eco-Green's development executive Richard Ting after an official signing ceremony with the Ministry of Primary Resources and Tourism (MPRT) last Monday.
"The resort will be equipped with all the modern amenities like air-conditioning and electricity but will be environmentally-friendly through various measures including rainwater harvesting. With the opening of Temburong bridge (soon) we are confident this resort will not only draw tourists but locals to visit the district as well."
Eco-Green – who developed Kiulap's premium 118 Residence – will operate and maintain the resort, and are expected to hire up to 30 locals in five years as operational resort staff.
The unnamed resort will be the first tourist accommodation in Kg Perdayan, which is located 13km from Temburong's town of Bangar. Temburong's sole hotel in its town centre is Stoneville, with several eco-lodges located along Batang Duri which leads to the Ulu Temburong National Park, which also has its own eco-resort with 17 rooms operated by Sunshine Borneo Tours and Travel.
Eco-Green has also committed $300,000 to refurbish Temburong's old district office into a tourist information centre as a corporate social responsibility initiative. The 4,500 square feet space will also house a cafe, souvenir shop and museum gallery, with three locals expected to operate the facility.
Meanwhile MPRT also announced that $387,000 would be invested to develop a river centre in Batang Duri that will service boats traversing Sg Temburong to the Ulu Temburong National Park. Sunshine Borneo Tours and Travel were awarded the project which is expected to be completed in six months.
The centre ensures a scheduled timetable for boat rides heading to the national park and a comfortable waiting area for visitors, with amenities including an exhibition space for local products, a prayer hall, toilets and changing rooms. Another 10 locals are expected to be hired for operations in five years.
The three projects are part of MPRT's wider efforts to grow tourism in Temburong, as the opening of the $1.6 billion Temburong bridge draws closer. The 30km oversea bridge – Southeast Asia's largest – will connect commuters directly from Brunei-Muara to Temburong, bypassing Limbang and shortening the existing journey by 70km.