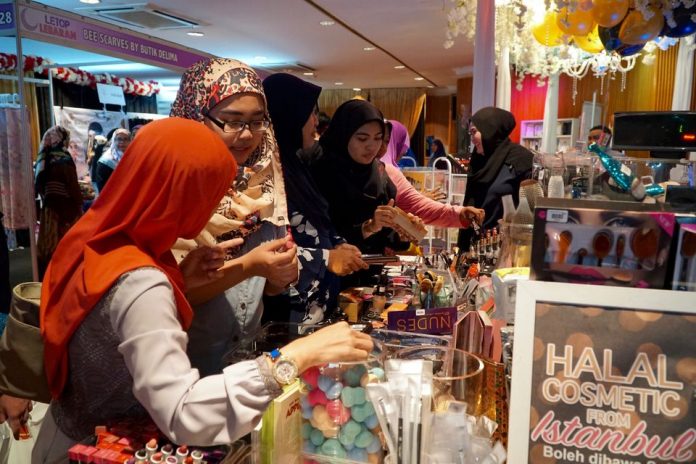 Letop Lebaran has returned for its third edition with 116 vendors at the International Convention Centre (ICC) earlier today with an ambitious target of drawing 100,000 visitors across three days.
The sales event leading up to the Hari Raya festivities drew 11,000 visitors by 2pm earlier today – buoyed by early giveaways including 1,000 free headscarves from Aidijuma and 20 gold coins, which will also continue on the second and final days.
"There were already people in line before we opened," said Battle Pro founder Hj Syed Mohd Yassin Hj Syed Anayatullah Shah. "We passed the 1000th visitor mark by 1045am."

75 local businesses – the majority micro, small and medium enterprises (MSMEs) – are participating in the event, alongside 41 international vendors, positioned across ICC's Main Conference Hall, Perpaduan Hall and Delima Hall, selling a wide variety of freshly cooked food, packaged F&B, clothes, fashion accessories as well as health and beauty products.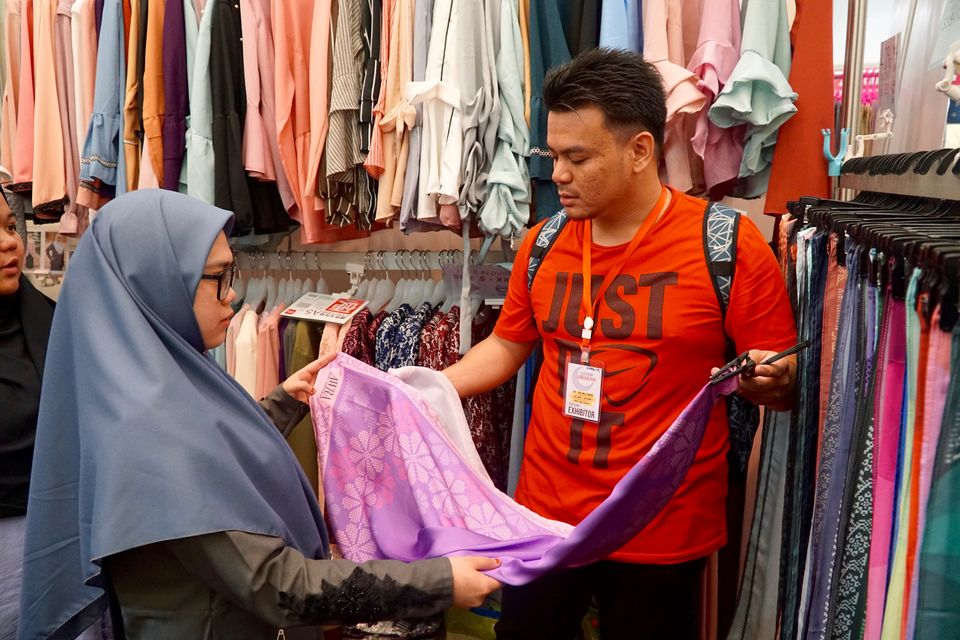 With last year's Letop drawing 63,000 visitors and generated $2.3 million in sales, Syed said Battle Pro was keen to establish the event as the biggest sales event leading up to Hari Raya, with the event company spending $70,000 on marketing the event, $20,000 more than the year before.
"We continue to concentrate on radio advertisements, banners and social media," said the 34-year-old. "But we also took into account feedback from last year; so we have more charity activities such as a blood donation drive, Khatam Al-Quran campaign with Al-Huffaz Management as well as free haircuts for orphans by two local barbershops and a celebrity barber from Malaysia."
The founder of men's fashion brand Mudaser Dk Radziah Pg Hj Lampoh said Letop Lebaran's "huge traffic" made it a default choice to boost sales leading up to Hari Raya.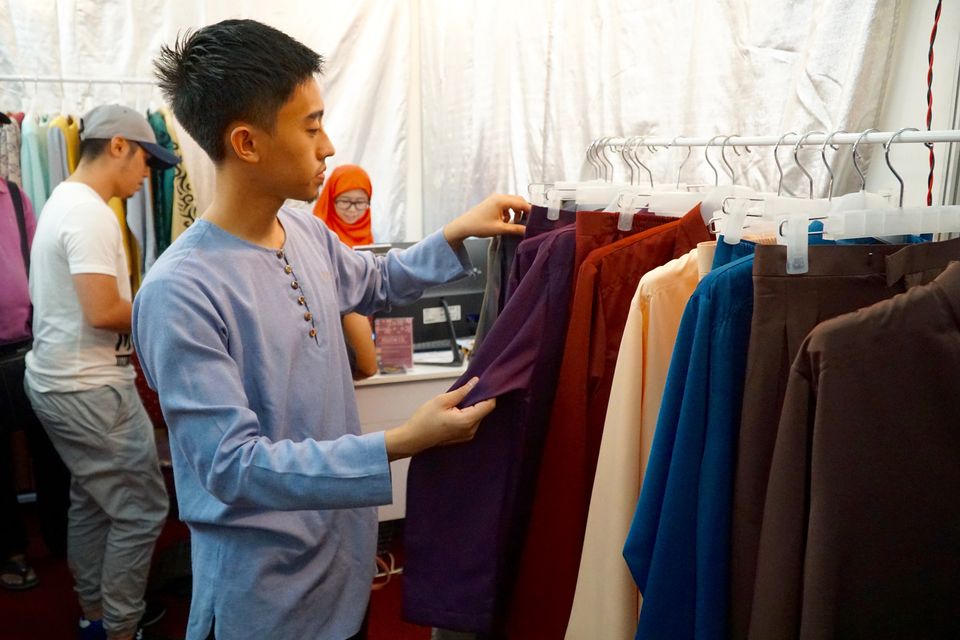 "It is the most explosive sales event of the year, the crowd it pulls in are really large," said Dk Radziah. "We are debuting our raya collection here and so far, the reception is overwhelming."
Local headscarves business Awra is also using the event to kickstart their brand – which previously operated only intermittently on social media.

"I previously rain Awra during my free time in UNISSA," said 29-year-old Safwan Suffian. "Now that I have graduated, I have time to really work on Awra and I'm joining Letop to get our brand out there."
On Tuesday, Letop will host the lucky draw for a Peugeot 408 under the akumanang.com campaign – which customers can stand a chance to win by purchasing from the 22 participating vendors.
Battle Pro is also providing free shuttle bus service from the indoor stadium to ICC, and brought in Imams from the Institute of Tahfiz Al Qur'am Sultan Haji Hassanal Bolkiah to perform the terawih prayers at the ICC surau.
For more information follow @letoplebaran @battlepromms @akumanang on Instagram and Facebook. Letop Lebaran opens from 10am to 10pm until Tuesday.