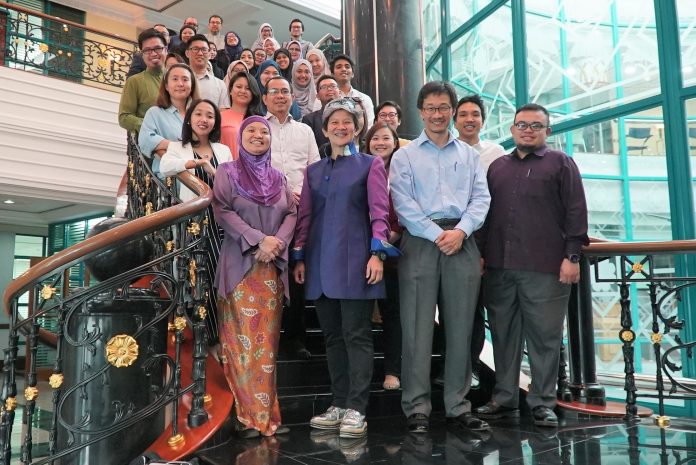 Yayasan Sultan Haji Hassanal Bolkiah (YSHHB) has set up a working committee to help Brunei's social enterprises tackle unemployment and poverty in the Sultanate.
Legislative Council representative Yang Berhormat Hafimi Abdul Haadi who chairs the committee said YSHHB would be incubating local social enterprises, providing them training, mentorship and business opportunities.
"YSHHB mandate is to help those in need – and we need to be working with social enterprises to see how we can jointly develop sustainable solutions," said YB Hafimi after YSHHB's first social enterprise workshop held at their headquarters in the capital last month.
"In Brunei we're starting to see the early beginnings of social enterprises. So we're not looking to duplicate what's already being done, but instead evaluate what assistance, opportunities and developmental programmes YSHHB can render to help grow the movement further."
Social enterprises are organizations that engage in commercial activities to maximize improvements in the social, environmental and financial well-being of the population. Social enterprises' self-sustaining capability contrasts against more traditional non-governmental organizations that rely on donations and grants to tackle societal issues.
YB Hafimi said the committee has engaged regional leaders in the field to help YSHHB and their Brunei counterparts understand the challenges in starting and growing social enterprises as well as how to quantify their social impact.
Last month's day-long workshop titled 'Heart of the Community – Making Social Enterprises Work' was YSHHB's first collective engagement with social enterprises, with corporates and public sector officials also joining.
YB Hafimi said the committee's next move is to run a longer workshop within the next six months, before mapping out a strategic developmental plan for Brunei's social enterprises, which will be reviewed by YSHHB's board before implementation.
Early opportunities include YSHHB providing a space for social enterprises to operate, and coming up with solutions that match the needs of YSHHB's client base.
"Looking at those less fortunate or unemployed, can social enterprises offer solutions to employment? For example, this could be through growing kits (for agriculture), preparing food and many more," said YB Hafimi.
Award-winning Singaporean entrepreneur Elim Chew who was one of the workshop's facilitators cited an example where she used her position as a board member of a hospital to connect discharged patients to a healthcare startup that provided nurses to homes.
"It's about creating an ecosystem where social enterprises can clearly identify beneficiaries and their customers," said Chew. "The ecosystem also needs to be conducive from a regulatory standpoint; being able to identify what are the stumbling blocks and what kind of assistance can truly enable growth."