Pet store Nimanja's first branch in Belait has exceeded the sales of its flagship store in Gadong in its first month of operations, with a strong, previously underserved market of pet owners forming a new customer base for the startup.
Managing director of Nimanja Andeson Lim said that they opened their store along Jalan Jaya Negara in Pandan, Kuala Belait on March 27 after evaluating a year's worth of data from serving the Belait market through their online store.
"A good bulk of our online orders (dispatched from Bandar) were from customers in Belait," said Anderson, who opened Nimanja's first storefront last September. "By opening in Belait we offer the community a space to browse the products in person, and reduce the time taken for us to make deliveries here."
The range of pet products on retail in Belait has previously been relatively limited, sold primarily through a solitary pet store and supermarket and department stores.
Nimanja's Belait branch carries the same pet care and food staples of their Gadong branch – while also offering more bulk options and large items like cages and cat scratchers, as well as dog products to cater to the larger expatriate and Chinese community.
Anderson, whose parents pioneered Brunei's first dedicated pet retail store PetLink 30 years ago, is pursuing an ambitious expansion plan for Nimanja, which emphasizes a lifestyle-based retail approach reflected in the store's design that caters specifically to pet owners, over the traditional, plainer shelving and store design of older generation pet stores.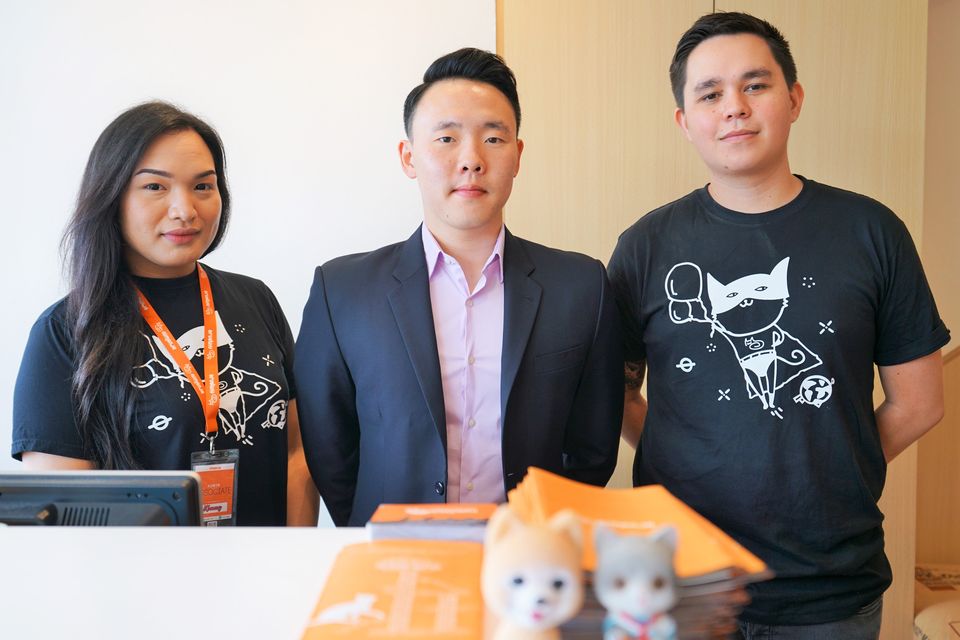 "We're planning to open our third branch at The One City Mall in Salambigar, and we are in discussions to open our first two locations outside Brunei in Selangor and Kuala Lumpur in the middle of this year," he said. "We've also branched to create our our private label lines, like the Nimanja range of cat littler, which is real value for money and is selling better than foreign established brands."
They're also focusing on building direct relationships with product manufacturers to eliminate middlemen to deliver competitively priced premium product to the market while maintaining sustainable margins.
Nimanja's Belait branch is located at Unit 20, Block B, Lot 7065, Ground Floor, Jalan Jaya Negara, Kuala Belait and opens daily from 9:30am until 6:30pm. To shop online visit www.nimanja.com and follow @nimanjabrunei on Instagram and Facebook for the latest updates. To get in touch directly email anderson.lim@nimanja.com, customer@nimanja.com or call +(673) 222 7803.