More than 80 aspiring and existing Brunei businesses fleshed out their business ideas as DARe kicked off the latest and largest cycle of its business bootcamps yesterday.
DARe's bootcamps – comprising of the Startup Bootcamp and the Micro Business Bootcamp (MBB) – are being facilitated by Singapore's Golden Equator Consulting (GECo) who are focused on helping Brunei businesses enter overseas markets.
GECo's managing partner Adam Flinter said that the bootcamps would train businesses to refine and differentiate their business models, readying them to connect with investors and potential collaborators which GECo will help facilitate.
"The wider Golden Equator Group covers finance, consultancy, technology as well as access to capital funds," said Flinter. "We're very much focused on (startup) ecosystem building – especially in helping businesses internationalize – and having the opportunity to contribute to that in Brunei is the main reason why we've partnered with DARe."
The Startup Bootcamp will run as a 100-day accelerator programme for businesses to scale rapidly and grow beyond Brunei, with the previous three cycles seeing 70 companies participate, raising $750,000 collectively in investment and creating 250 jobs.
MBB is an earlier stage business development programme launched earlier this year that aims to enable youth to start their own small businesses. MBB runs for three weeks, with six months of mentoring and grants available to successful participants.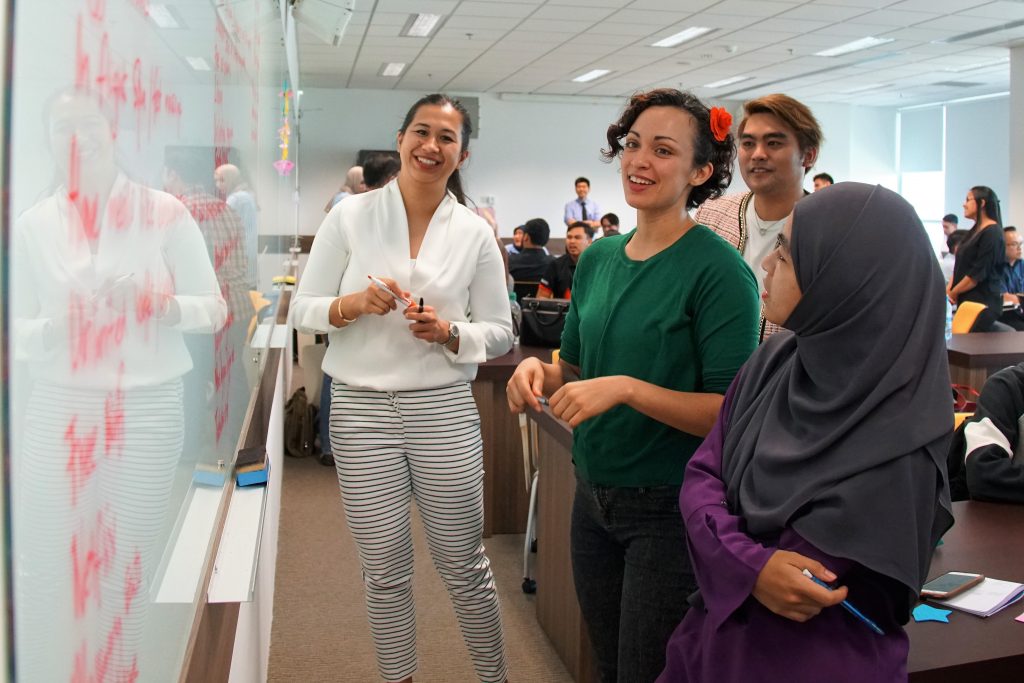 Flinter shared that the bootcamps would culminate in a 'demo day' where participants pitch to local investors, with the best selected for another pitch in Singapore to venture capitalists and industry experts.
"GECo with a Korean partner has access to a $120 million fund to invest in Southeast Asian startups," said Flinter. "We're also looking to connect Brunei businesses with Singaporean companies over potential partnerships and collaboration."
DARe's startup development head Pg Zainul Asri Pg Abdul Razak added that the use of technology would be key for Bruneian startups to scale outside the country.
"The challenge in Brunei can be the small market, but with technology, it's not an excuse anymore," he said. "There are B2C service and retail platforms that you can sell (internationally). We also have a few startups that are out there like Weekend Warriors who are opening up in the Thai market."
At yesterday's ideation, GECo put participants through a series of exercises aimed at helping businesses to think laterally or 'outside the box' to enable them to develop innovative propositions that will help differentiate their business models within their chosen industry.
Businesses were also guided on how to use the lean canvas template – a single page business plan that helps break down and organize their ideas and targets.
Watch: Second cycle of DARe's Microbusiness Bootcamp
Both bootcamps are fully sponsored by DARe, with three cycles held annually. To learn more visit DARe's website and to sign up email dare@memi.gov.bn.