Aspiring and existing businesses looking to start and scale are invited to join Darussalam Enterprise's (DARe) bootcamp programmes – six cycles which will be held annually – said its CEO recently.
Javed Ahmad recently shared that DARe – whose mandate is to enable the growth of local micro, small and medium enterprises (MSMEs) – will be running three cycles of the Startup Bootcamp as well as three cycles for Micro Business Bootcamp (MBB) annually, in addition to business classes under the Industry Business Academy (IBA).
"We have to change the mindset that this (entrepreneurship) should be what people aspire towards, and not that this is the second or third best option," said Javed at DARe's startup networking event Chat and Chew held at iCentre on Tuesday. "We have seen success in the first, second and the third (startup) bootcamps the more we run, the more we want to make sure that more people participate in the bootcamp."
The first cycle of DARe's Startup Bootcamp – a 100-day accelerator programme that equips startups with the tools and connections to scale rapidly – was launched towards the end of 2016, and saw 21 companies raise $411,000 in investment and create employment for 258 Bruneians. The second cycle saw another 25 companies participate generate $173,000 in investment and create 103 employment opportunities.
The third cycle recently concluded with 24 companies, three who will head to Indonesia to pitch for collaboration and investment, while the Micro Business Bootcamp – which targets small enterprises with less than four employees – recently concluded its first cycle, taking 32 businesses from ideation to execution.
The CEO said both bootcamps – as well as IBA which offers standalone classes and workshops on core business concepts – were open to businesses from any industry sector, and not just limited to those in technology.
"What we want to bring in (and develop) is variety. (Just) technology would have been too restrictive," said Javed. "What we want to see is an integration and mixing of different industries to produce innovation. For example in F&B we are seeing Impossible Foods as a good example, who are producing burgers that just like beef but from plants."
Javed also shared that DARe was looking at expanding the incubation space for startups – which allows businesses to operate their own offices at affordable rates – through refurbishing unused buildings within the Anggerek Desa Technology Park (ADTP).
iCentre, which is undergoing renovation, is currently the main startup incubation space in ADTP alongside the adjoining Knowledge Hub. In addition to training, DARe also offers a range of services to enable MSME growth, including financing, land, market access and promotions.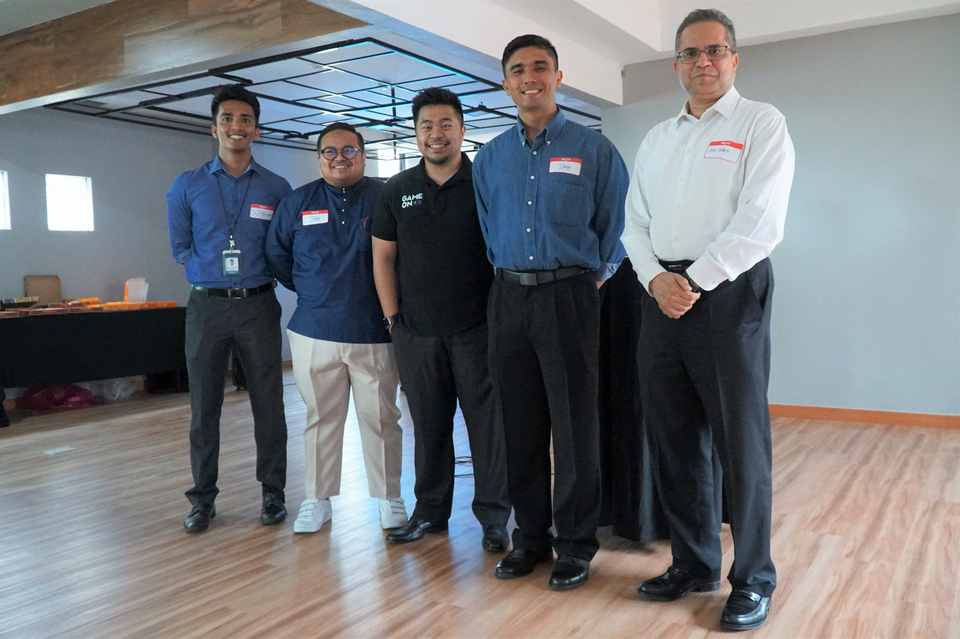 The cost for the Startup and Micro bootcamps as well as IBA are borne by DARe. To join in DARe's bootcamp programmes, email in your interest, details and proposed business idea to dare@ei.gov.bn or contact +6738363442 to get in touch directly. To learn more visit www.dare.gov.bn.