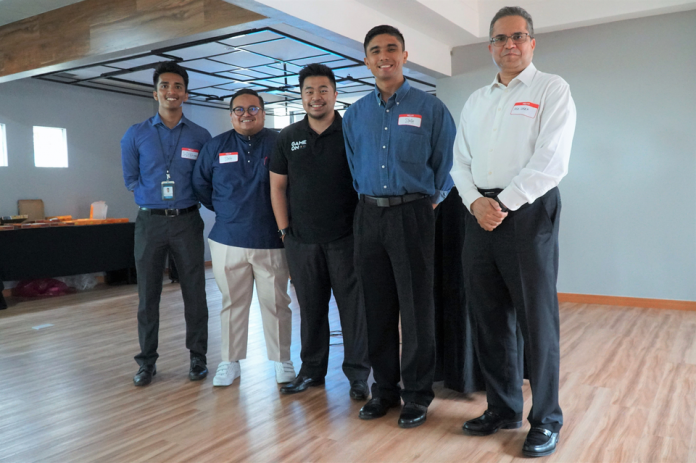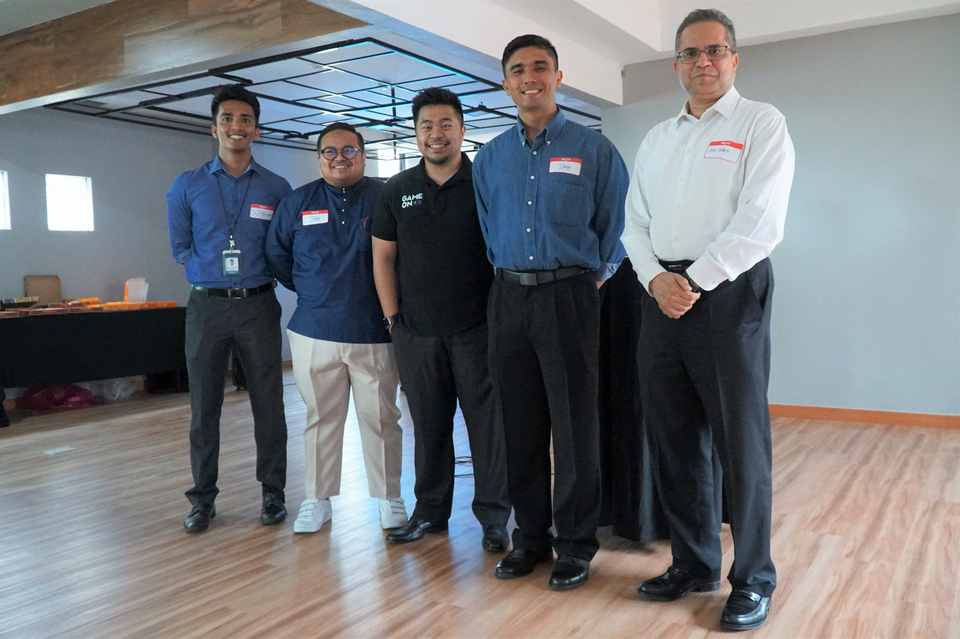 Bruneian startups BenchLab, SoulKonekshen and GameOn yesterday left for Jakarta, Indonesia to undergo a 10-day immersion programme by startup accelerator Digitaraya which will culminate with a pitching event for investment and collaboration.
The three startups, who are from the third cycle of DARe's Startup Bootcamp, are the first Bruneian companies to be selected and sponsored by Digitaraya – a Google Developers Launchpad initiative – who are also the facilitators for the bootcamp programme which recently concluded.
"The objective is to give the (Bruneian) startups a feel of the Indonesia ecosystem, what are the startups here like, how do they work, and more importantly build their network into the Indonesian market," said lead facilitator for the bootcamp's third cycle Md Hadi Shafie Othman. "This also includes pitching to several investors on May 24."
The startups will also be matched and have the opportunity to network with experts and businesses in their respective fields. Founder of BenchLab Wan Nurul Naszeerah – who host skills workshops by matching tutors with enterprising participants – will have the opportunity to meet with Indonesian startup MauBelajarApa who have scaled using a similar concept.
"For us (BenchLab) it will be an invaluable opportunity to learn from the best (in the region)," said Wan Nurul, who leads the startup with Farhan (pictured main 2nd R). "We have just started BenchLab (a few months ago) and this response has been encouraging, we've gotten about 100 students and hosted about 30 workshops and courses from fashion to calligraphy to being barista."
SoulKonekshen, best known for introducing KaPOW – a pioneering Bruneian street food brand selling homemade burgers – is looking to make a comeback after nine years of intermittent operations, and hopes to introduce his burger and new "container" concept in Indonesia.
"After opening up and closing several times, I joined this bootcamp to refocus and give this business another shot," said founder Zul-Fadly Osman (pictured main 2nd L) who works as a teacher full-time. "KaPOW needed to reinvent itself, and I've come up with a new idea for KaPOW to run as a mini-franchise operated independently through portable containers, but with a fast-casual (higher quality fast food) service and menu that we will hopefully implement soon in Brunei, and then overseas too."
Meanwhile GameOn, who organized Brunei's first e-sports tournament last year, are looking to explore partnerships and collaborations within Indonesia's growing commercialization of gaming competitions.
"There is a lot we can learn from Indonesia's e-sports community so that we can integrate the best of our players (to hopefully contest in Indonesia) but also to see what are the possibilities for GameOn to tap into Indonesia's market too," said GameOn foudner Amar Agus Din (pictured main C).
DARe's Startup Bootcamp is an intensive 100-day training programme that equips aspiring and existing startups with the skills and connections to scale and target markets beyond Brunei.
The first cycle, launched towards the end of 2016, saw 21 companies raise $411,000 in investment and create employment for 258 Bruneians, while the second cycle saw another 25 companies participate, generating $173,000 in investment and create 103 employment opportunities.
DARe plans to host three cycles for Startup Bootcamp annually as part of its capacity-building efforts for local businesses, which also includes a separate bootcamp for micro businesses as well as businesses classes under the Industry Business Academy.