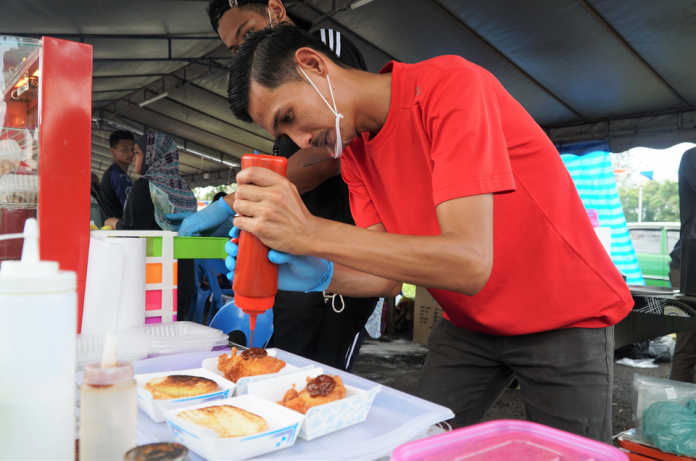 The Gerai Ramadhan at the Hassanal Bolkiah National Stadium is back with 520 vendors – about a hundred more than last year – with newly appointed J-FA event management looking to pull off one of the largest Gerai Ramadhans in the Sultanate.
Founders of J-FA Siti Fatmah Hj Jair and Farinawati Hj Awg Amit, who won the rights to organize the event from the Ministry of Culture, Youth and Sports, shared that booth rental was priced between $250 for $350, and that they had sought formal approval to increase the number of vendors by a hundred after a surge of applications for Bruneians to sell.
"The Ramadhan Gerai is very popular every year," said Farinawati. "But this year (which is also our first time to run the Gerai) we see that there are many Bruneians who are keen to try their hand at running a stall and start a business, and with the high traffic and affordable rent this is a great place to start."
Married couple Nur Hafizah Awg Damit and Sulihin Abd Razak (pictured main) who recently completed DARe's Micro Business Bootcamp have joined their first Ramadhan event too boost their brand and build up some capital for the business to expand.
"We started this business just selling takoyaki (a ball of dough mixed with diced or minced seafood)," said Nur Hafizah who started Zaf's Kitchen last year and is selling at stall 369. "Now we've expanded to our own homemade beef and chicken burgers, but as a home business it is difficult to get visibility (aside from online) so joining an event like this with a lot of visitors is a great way to get more attention for the business."
19-year-old Muhd Wira Salni – and his 15-year-old sister Hana Safira Salni – have also gotten the grace from their parents to operate their own stall for the first time selling freshly made and packaged drinks in five flavours – bandung cincau, lemonade 3 rasa, aloe vera (original and pomegranate) and corn – for $1 at stall 369.
"As there are just two of us running the stall, we decided to prepare, then package all the drinks at home, then keep them in chillers and then sell them here," said Hana, who studies at Rimba Secondary School. "Since there are a lot of people also selling drinks here, we decided to make things a bit different by having a different packaging, and by offering toppings like cincau, aloe vera and nata de coco (coconut jelly) in the drinks, but while keeping the price still just $1."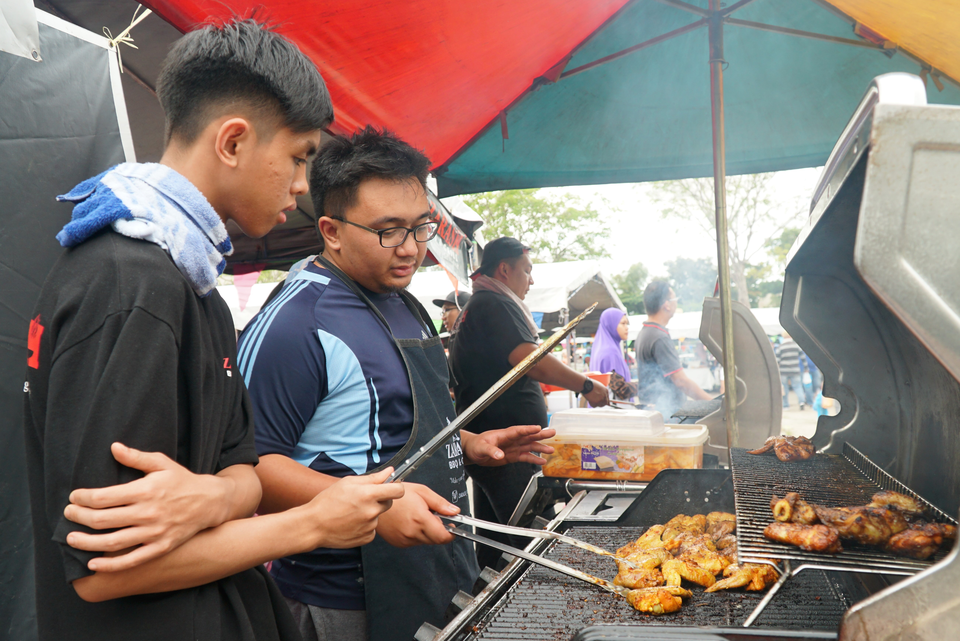 Politeknik Brunei student Mohd Akil Fakhri Hurman – and his five siblings – are also back with Zarash BBQ & Grill for the sixth consecutive year, selling barbequed chicken wings and lamb.
"This business really brings our siblings together," said 22-year-old Mohd Akil. "Sometimes it gets hard to gather us all together, but this business gives us a chance to bond and work together. We're also looking at expanding this business outside just Ramadhan, by doing live cooking and caterings."
Sports School football coach Pg Serfuddin Pg Hj Md Salleh and his family are also back for their second Gerai Ramadhan, selling nasi kebuli – a rice dish that's been cooked in beef broth with herbs and spices – served alongside chicken kurma and black pepper beef.
"For us Ramadhan is a special time which we can use to seek rezeki and help the family's finances out further," said Pg Serfuddin, who runs the business under Coach Dean's Kitchen. "It's also important for the family to learn that if we want to improve our situation we must put in our own effort."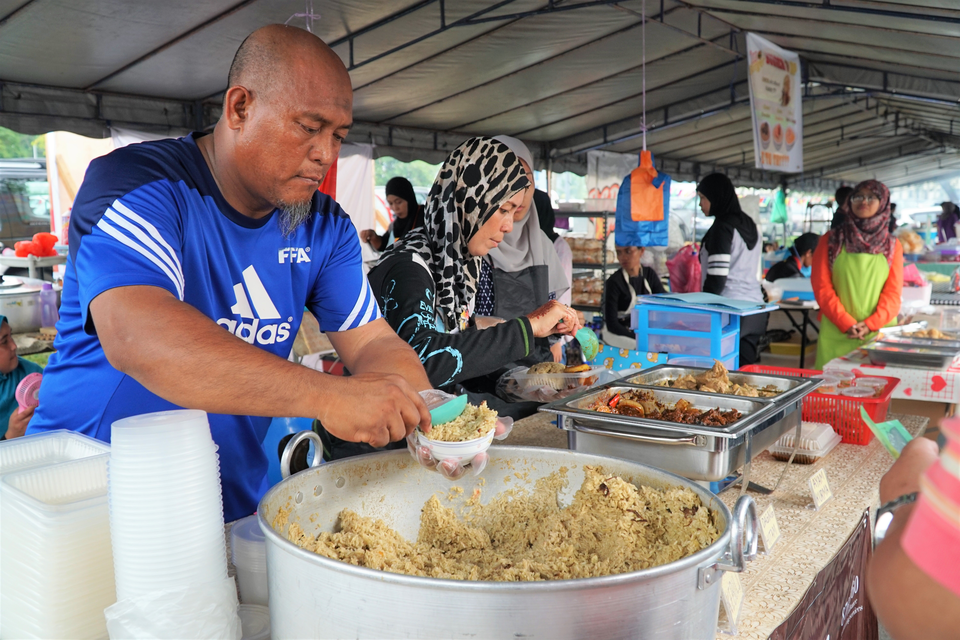 Stalls at the Gerai Ramadhan run throughoutthe fasting month and typically operate from 2pm onwards until the break of fast at sundown.