I've come to see Nicky Wong upon the referral of several home-grown startups on a calm Monday afternoon at Bake Culture's branch in Kiulap.
The recommendations I received were insistent: no account of Brunei's budding entrepreneurship scene is complete without him.
The 44-year-old arrives without much pretense; sporting a grey t-shirt paired with slacks, loafers and a backpack.
The store's staff either nod, smile or greet him by his first name.
After we shake hands, he quickly delves into how the entrepreneurial spirit in the Sultanate hasn't dampened – in fact, it's possibly grown – in the challenging economic climate.
His enthusiasm on the subject is palpable – and perhaps self-explanatory when you learn that Nicky's entrepreneurial journey began straight out of university, an option few graduates considered taking two decades ago.
The 44-year-old has largely evaded the limelight, however, and to the wider Bruneian public – he isn't a household name.
You may still be wondering: who is Nicky Wong?
Programming pioneer
The Bake Culture we're sitting in is most commonly associated with Bruneian celebrity Wu Chun, but behind the scenes, Nicky Wong has been a key founder in the brand's conception and expansion – and it's just one of two dozen retail storefronts he has a stake in.
But Nicky's foray into F&B retail is less than five years old. His real entrepreneurial beginning came at the turn of the millennium when he returned to Brunei from Canada with a degree in Computer Science.
"I spent nine months applying for different jobs, but I couldn't land one," says Nicky. "Right about that time, the internet was getting popular; and with my background I started to learn how to build websites. That's really how I got started."
As a freelance web designer, one of his earliest customers was BruDirect – then one of the most visited websites in Brunei – who commissioned him to build several websites for $300 each.
"I thought it was great business," says Nicky laughing. He then registered a formal company for his work – Linknet Solutions – and together with a friend, began operating out of a small office in the corner of Menglait for $350 a month.
Larger corporations took notice, and Nicky began work on websites for DST, Incomm and e-Speed. But most organizations were still on the fence about the need to have a website, which kept overall orders and subsequently prices – for what was fairly labour intensive work – low.
"We were stuck at a point where we couldn't grow or scale further," said Nicky, who was keenly observing the transformative effect the internet and mobile technology was having in everyday scenarios.
"Then in 2002, DST introduced SMS."
Building Brunei's first mobile content service and online store
Ringtones were arguably the first wave of mobile customization – and Nicky was quick to pick up the trend. He traveled to Singapore to meet Iguana Mobile – amongst the first to introduce ringtone downloads in the region – and secured an arrangement to buy their content.
But Nicky couldn't afford to outsource the construction of the system that would deliver the ringtones to customers. So he rolled up his sleeves and built the programme himself.
"It was just a matter of time before a company with more capital stepped in the game," said Nicky. "I knew nothing about building such a system. But I knew if it didn't learn how to, I would lose this opportunity."
He called the service QQ Station – and while competitors came thronging afterward – Nicky was a step ahead as he became the largest mobile content provider in the Sultanate.
"We had expanded from ringtones to songs, games, quizzes, sports alerts – everything that the current technology at the time could accommodate for," he said.
He then opened QQ Mobile Shop – selling cell phones and electronics, and then attempted to scale up by building Brunei's first e-commerce website QQeStore.
Mobile connectivity continued to evolve; WAP, then GPRS followed by EDGE – and QQ Station rolled out new and improved content at each turn. But the arrival of 3G effectively killed off the service, as users could now download content from anywhere in the world.
Nicky had anticipated that QQ Station would run its course – and had saved and planned accordingly, but the failure of QQeStore to recoup its outlay was his first real gut check.
"Looking back my attitude was to just do it. We didn't fully map out the business model, calculate the costs, margins or risks," said Nicky.
"People shop online because of price and convenience. In Brunei, convenience isn't much of an issue – everyone drives, and most things are located nearby. The next is price – we chose to focus on electronics, which is very competitive; you're looking at (net) margins of 10 per cent or below on each item.
"If you're a traditional retailer (that buys from suppliers and sells to consumers) but are selling online – you'll need millions of customers to achieve scale, which we didn't have because we were just targeting Brunei."
Dreaming of an IPO
Developers all over the world were tuning into the iPhone Software Roadmap event back in 2008 – they were expecting a monumental announcement.
"So you're a developer and you've just spent two weeks or maybe a little bit longer writing this amazing app and what is your dream?" asked Steve Jobs.
Nicky watched on intently.
"Your dream is to get it in front of every iPhone user and hopefully they love it and buy it, right? That's not possible today… Well, we're going to solve that problem for every developer, big to small; and the way we're going to do it is what we call the App Store."
Nicky picked up his phone, called his friend Kelvin Kwek and brainstormed a company that would build mobile apps. But this would have to be a race – and within the same year, Nicky and Kelvin's Infindo Technologies were building apps directly for the App Store as well as for clients.
Infindo's greatest hits are startling for a Bruneian tech start-up – 70 mobile applications with over a million downloads, including one on the English Premier League, which ranked amongst the App Store's 20 most downloaded applications worldwide.
Infindo entered Apple's 'New and Noteworthy' section, secured $1.5 million from a Singapore-based venture capital fund in 2010 and by 2011, had 40 employees – in Brunei, Malaysia, Singapore and China.
Infindo had become one of the Brunei Economic Development Board's most promising iCentre incubatees – and earned mention in the Oxford Business Group's 2011 report on Brunei.
"It was our dream of becoming the first Bruneian company to go for an Initial Public Offering (IPO)," said Nicky.
Unfortunately, it never materialized. Internal disagreements with investors, who had become the company's shareholders, brought Infindo to a halt.
At the time of our interview, Nicky is still trying to resolve long-term issues with the stakeholders – and chooses not to publicly discuss the specifics of the fallout.
"I cannot share much. But it was one of the toughest, most painful experiences of my life."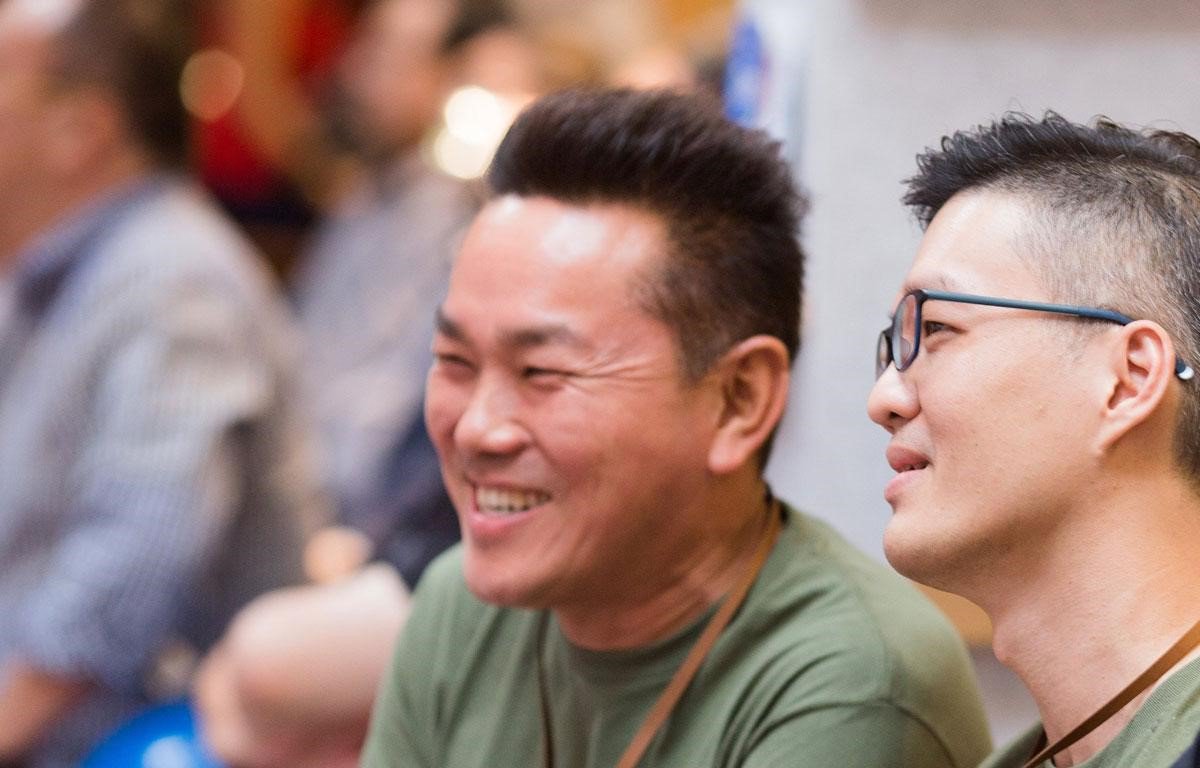 Miracles of capital
In the following two years, Nicky admits that he struggled to come to terms with Infindo's decline – and his confidence took a beating.
Linknet – which maintained QQeStore – continued routine operations, sustaining, but with long-term growth seemingly capped.
On a friend's recommendation, he attended a business workshop called the Miracles of Capital (MOC) in Malaysia, conducted by Dr Wong Jeh Shyan. It proved to be his "turning point" as an entrepreneur.
"When you're about to undertake a business, you need a plan of how you're going to generate revenue – and map out the expenses and potential risks that will come," said Nicky.
"We call this the business model. For me, this was something I didn't really think deeply about before. For example, an eatery's traditional business model – would revolve around generating value and revenue through selling food. But the giants, the world's biggest companies, they go beyond. Because there is a limit to which you can grow and scale if your revenue is just from selling food.
"McDonald's, I learned, doesn't make money purely from selling burgers – they're also in the business of real estate. A huge part of their value comes from their practice of owning and leasing the land and buildings that their franchisees run – who in turn pay rent on top of franchise fees. That added layer to the business, that thinking beyond the norm, is what we call the miracle."
That's not to say that regular, traditional retail business models can't make headway or be sustainable. But Nicky argues that true scalability – like McDonald's ability to service 1% of the world's population every day – requires thinking outside the box.
After MOC, Nicky decided to bring in Taiwanese franchise Gong Cha. The Sultanate's bubble tea market in 2013 was fairly saturated – but within a year of operations, was able to open at three locations.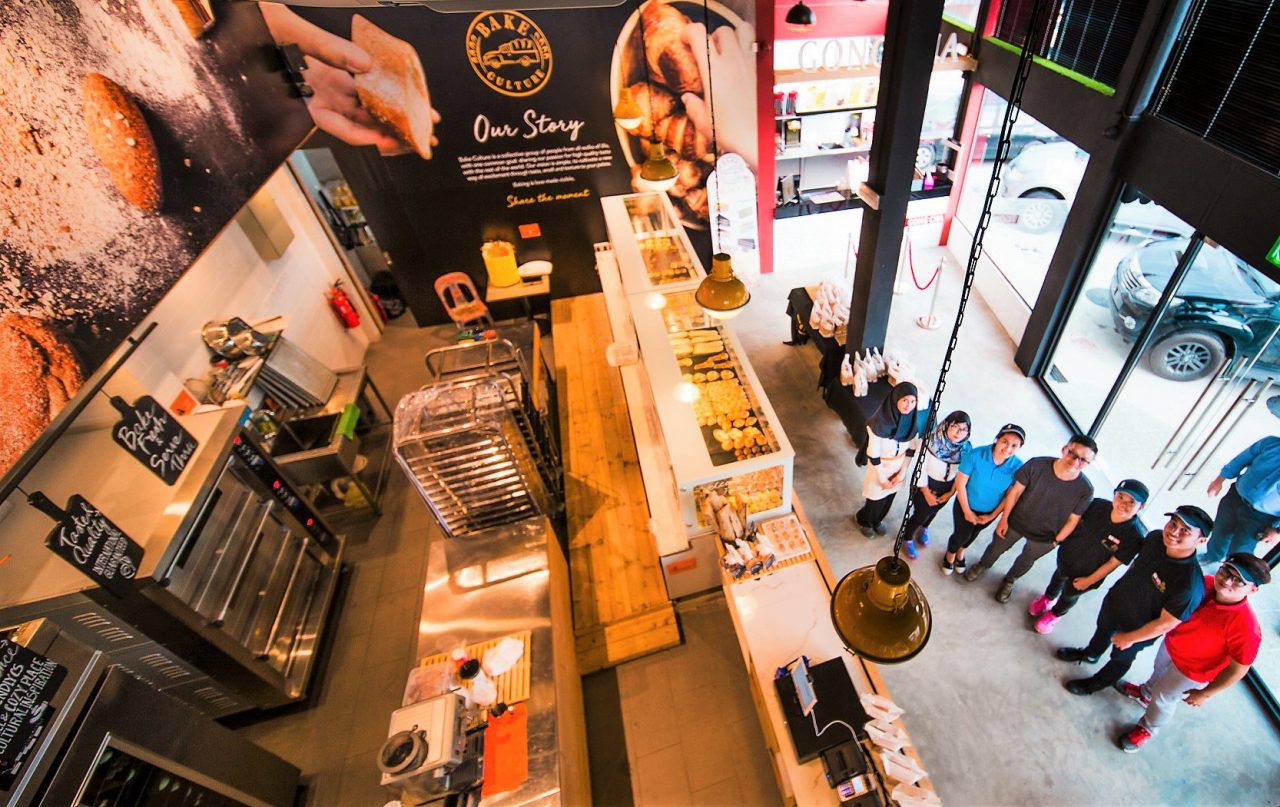 Today, it has grown to 11 outlets – becoming the largest bubble tea operation in Brunei, with a simple promise to always serve their teas fresh, brewed every four hours and by offering healthier options.
Learning the ropes of running and growing a franchise, coupled with renewed perspective from MOC – Nicky now turned his full attention to developing new F&B brands; Bake Culture, Pan & Wok and Bite Twice.
"Learning to find the right partners was the next step – because when you want to really grow; you can never do it alone," said Nicky.
"The same goes for managing. Looking at our portfolio today – it's not possible for me to be at each and every store throughout the day, although it's still important to be on the ground. But you have to shift to becoming strategic and realize that if you want lasting customer service and a consistently good product you have to develop a good operational system alongside recruiting and training a team that you can trust."
On a quest to contribute and belong
Nicky's latest joint venture is CO3 Social Office – a co-working space designed for the modern entrepreneur, with an ambitious plan to open 40 spaces across 20 ASEAN cities.
They opened their first, 21,000 sq. ft. branch in Selangor last July – touted as Malaysia's largest shared working space,with an additional extension of 10,000 sq. ft. in the works.
CO3's name comes from three C's – connectivity, collaboration and community, which in many ways have come to represent Nicky's new outlook as an entrepreneur, that now, well into his 40s, is finally hitting his stride.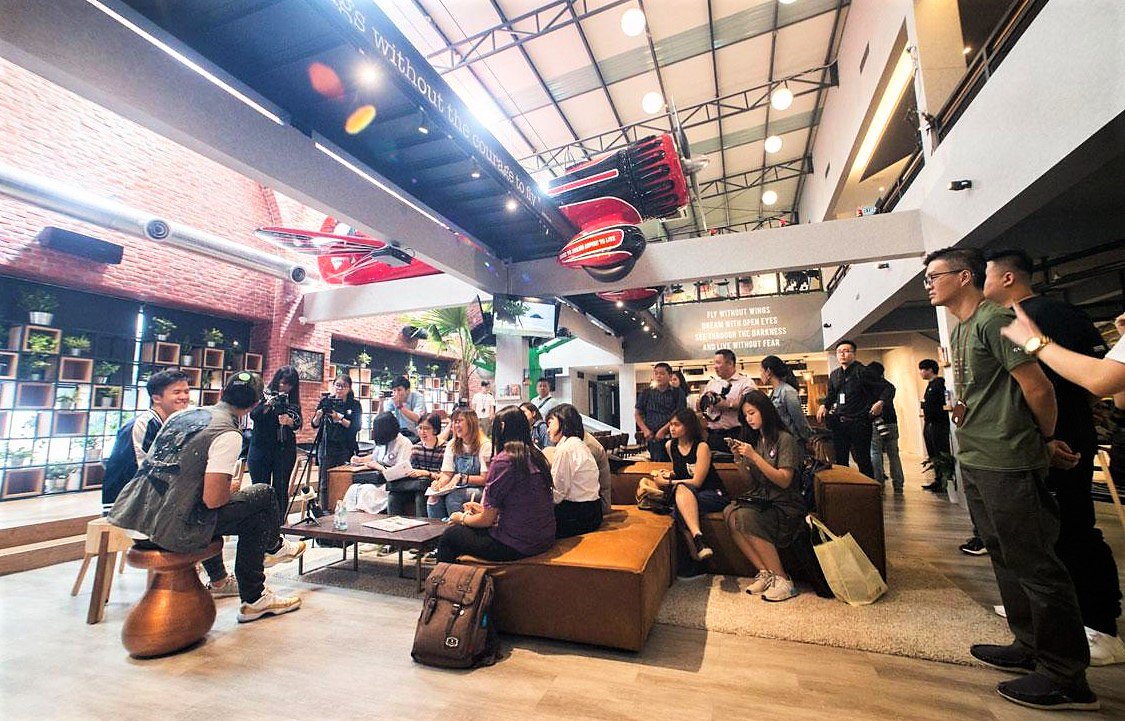 Nicky's growing reputation, especially amongst Brunei start-ups, doesn't come from being a high-rolling businessman with a flashy supercar. It isn't purely from his growing portfolio either.
It comes from extending invaluable mentorship – at no cost – that's helped new businesses avoid pitfalls and unlock opportunities.
After working hours, the 44-year-old often hosts discussions with other local entrepreneurs, as they share openly their challenges, progress and hopes for the future.
"We don't have a formal name for it yet," says Nicky with a smile. "So for time being, we just call it the Brunei Business Club."
Technically, however, Nicky isn't Bruneian.
Despite being born and raised in the Sultanate; sitting for – and passing – citizenship tests, he has never heard back about taking the oath.
He's understandably reserved over the subject but admits that it has been painful as a parent to raise his children knowing that while they have permanent residence in the Sultanate, they don't officially belong to any state.
To his partners, hundreds of employees and the startups he's helped along the way – Nicky is at heart, unquestionably Bruneian.
And yet when Nicky will make his next trip abroad, the immigration officer gazing over his makeshift passport – called the International Certificate of Identity – will undoubtedly pause to ask: where are you really from?