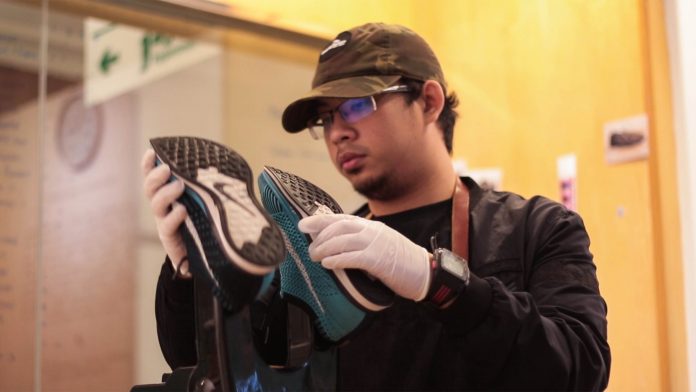 Late 2013 was the dawn of the Sneakers Era. Jordans, Air Max and Flyknits roamed the face of the earth. It had become a culture on a global scale.
Donned by youngsters and adults alike; this culture knew no age, no gender and no race. Brunei was no exception to this trend. With the ever increasing demand for sneakers, the Smiths felt it was high time for a business of their kind to be introduced into the local market.
Muhammad Auji Azizi, 23 and Muhammad Farhan, 24 the dynamic duo behind Sneak Smith, founded this business in 2014. Up to this very day, it remains the only business in Brunei dedicated solely to cleaning footwear.
At the time of establishment, the founders were in their penultimate undergraduate year at UBD. Using their homes as their office with only basic tools and self-taught skills as their equipment, the budding entrepreneurs kick started their business offering services for all types of footwear for both genders.
The idea of shoe-cleaning had been brewing in the wake of their Discovery Year programme abroad. Where public transportations and walking were the only means of getting around – one can only imagine the dirt that clung onto their sneakers.
Being students on a frugal budget, it was a no-brainer that their first choice was to clean their footwear using at-home ingredients. While it appeared as though they had invented a miraculous solution after countless of attempts, their homemade panacea proved to cause damage just as much as it cleaned.
Upon their return to the motherland, they instigated their research on the nuts and bolts of starting a business and of course – shoe cleaning. They were no strangers when it came to working together as a team – they were acquainted when they were both members of an NGO at their alma mater.
In between lectures and personal lives, they devoted their utmost effort to ensuring they were well-versed in every aspect. After five long months of training and myriads of travelling on the pursuit of information and skills, the duo were all set to embark on an exciting journey.
Armed with their involvement in numerous successful gigs fused together with their respective experiences in social enterprise and investment firms, the partnership was born.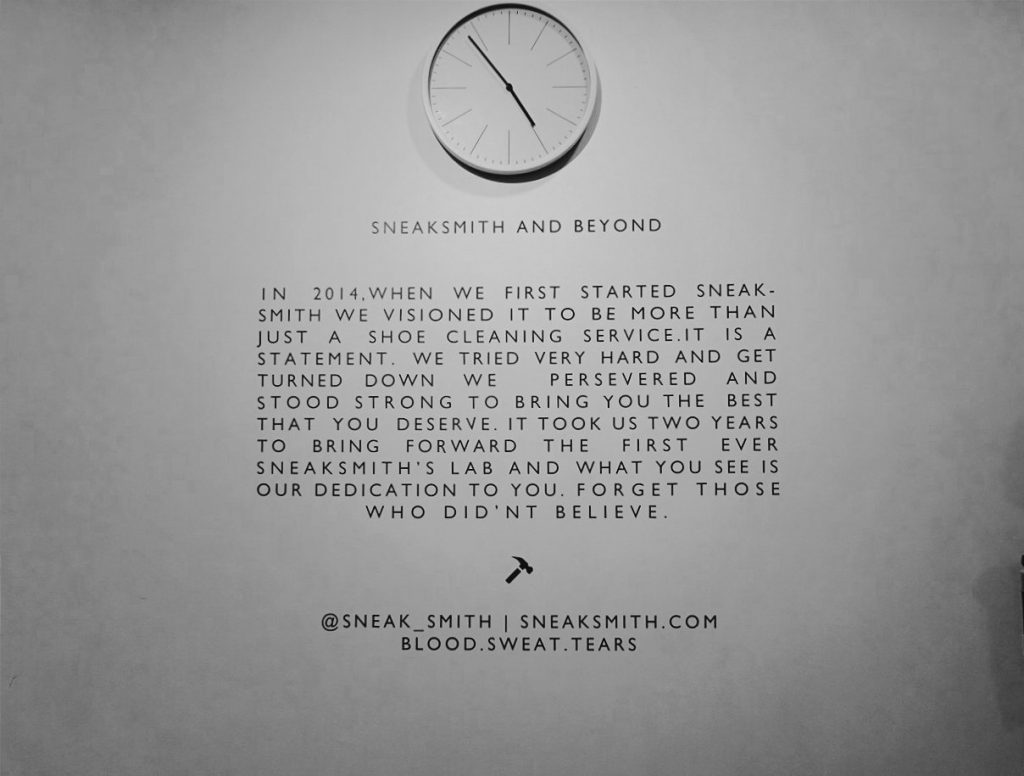 Using a recognised U.S. product, Jason Markk, as tools and as a catalyst to develop the brand, Sneak Smith was finally introduced via Instagram. With a 2 day shipping and free return policy, the customers started rolling in.
The Smiths guaranteed that in two days they can work their magic and will personally deliver to the customers regardless of the time and place. A fixed price of BND$15 was to be paid only upon delivery of the spotless shoe enfolded in a Sneak Smith Dust Bag.
One can only imagine the diligence required for the practice of such services and meticulousness – all to ensure customer satisfaction remains optimal.
However, like any rising businesses, setbacks were in abundance. Skeptics and critics much the same. As an online company, one difficulty they faced was lack of trust. With no physical presence to prove their credibility, women shoes was something they did not receive a lot of.
On the several occasions that they did, they were often met with representatives who were not the rightful owners of the shoes. There were also instances where skeptics juxtaposed their tariff to that of a car wash.
In spite of this, they remained actively diligent. A strategy they have always practiced is making branding their focal point. Standards have always been set high as an entirety – from the clean logo, to the method of response to enquiries, to the critically assessed Instagram posts.
Their "Stay Clean" motto rings true in every facet of their business. In a fast-paced society where virtual presence is often met with scrutiny, the Smiths made sure the image they exhibited on every social media platform aligns with their grass-roots.
What started off as an online business has since evolved into a physical shop. Located at Terminal 1, The Centrepoint Hotel, the Smiths officially launched their first ever branch in June 2016.
Operating 12 noon – 6pm from Tuesday to Sunday, this shop is utilised as a drop-off point accepting a strict amount of five pairs each day as to not compromise the standards and quality of their services. Despite the "Sneak" component of the brand, in reality, they can clean just about any kind of footwear ranging from women's heels, to boots and even leather shoes for a fixed rate of BND$12 for both male and female footwear.
They also sell Jason Markk products in their shop, readily available for anyone who has got a knack for cleaning shoes but have no proper tools for it.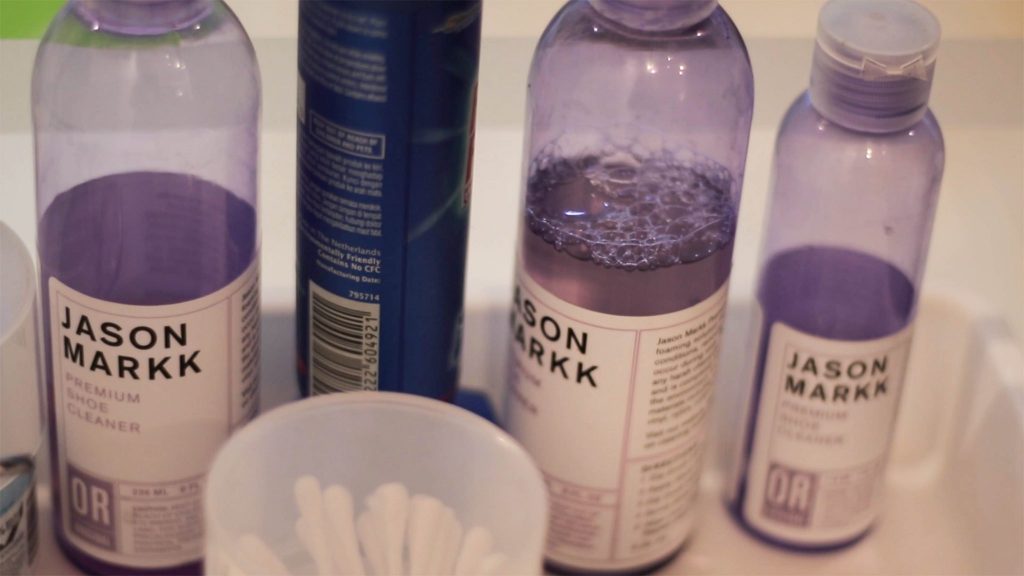 For the past two years, they have been the creators of the supply and demand of their market. The underlying ideology is that in order for the demand for cleaning shoes to be present, the demand itself has to be created.
This is particularly true for any new and upcoming businesses to strive. The Smiths' lifelong mission is to inculcate cleaning shoes as a lifestyle in Brunei to ensure Sneak Smith 'survives'.
At the moment, the duo is hopeful with the direction their business is headed towards. With the increasing number of customers and also being able to achieve their monthly target, their future looks promising. In 3-5 years' time, they hope to expand locally, if not regionally i.e. more branches offering services beyond cleaning shoes, venturing into magazines, newsletter and possibly videography.
They also hope to be able to start employ people aside from the apprenticeship program they have just inaugurated. One word of advice for aspiring entrepreneurs: Perseverance is key – starting up a business is not a 'get-rich-quick' scheme. Be brave about taking risks and more enthusiastic about facing challenges, that way one can learn to grow personally and professionally.